Review: Emirates A380 First Class (Part 1)
Links on Head for Points may pay us an affiliate commission. A list of partners is here.
This is my review of Emirates A380 First Class on the Dubai to London Heathrow service.
I hadn't flown Emirates First Class for eight years, well before I launched this site, and even then it was a fluke. We were booked on Lufthansa to Dubai in First Class but our connecting flight from Heathrow was cancelled and we were rebooked on Emirates.
I thought it was time to revisit it, and compare it to the Etihad First Class Apartment in the same trip (that review is here). Overall, I still rate the Emirates First Class service on the A380 but it really hasn't moved on – at all – in the last decade and I think it is time for a change.
You board directly from the Emirates First Class Lounge in Dubai which I reviewed here.
Emirates First Class has a 14-seat cabin, compared to nine Etihad First Class Apartments. What surprised me was that Emirates First was fairly full (10 seats taken?) although you don't know the mix of paid, redemption, miles upgrade and 'oversell' upgrade tickets. By comparison there are only two of us on the Etihad flight in First Class three days earlier.
If you want to find out more about the Emirates A380 First Class experience, the official Emirates page is here.
How is the Emirates A380 First Class seat?
This is a fish eye library photograph of the seat which gives you a better overall view than my own pictures. The arrangement is 1-2-1 and this is a similar to mine which was 4A: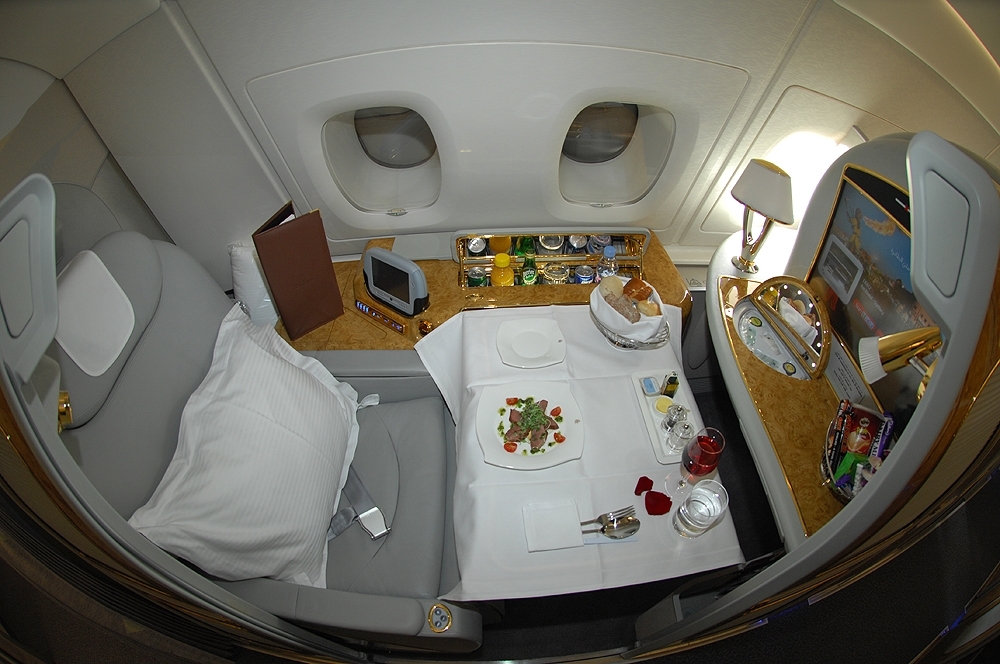 What do you have here? Let's start with the niche items. Just under the windows you can see the mini-bar which is flipped open. This contains a few soft drinks but no alcohol (you get a similar selection of drinks at your seat in Business Class).
The semi-circle in front of the TV is the opened cosmetics storage unit. This contains small containers of eye cream etc and there is a mirror in the lid as you can see. It wasn't really aimed at me.
What you can't see, because it is closed, is a pull out drawer which contains a writing set, of all things! Given that the seat is woefully short of power sockets, you can see why I think the mix of items requires a bit of a rethink for the 21st century.
In the bottom right of the picture you can just see a bowl of snacks.
By the cushion on the seat is a small tablet. This can be used for controlling the TV or, if you don't want to use the big screen, watching it.
Here are few shots of my own of the cabin: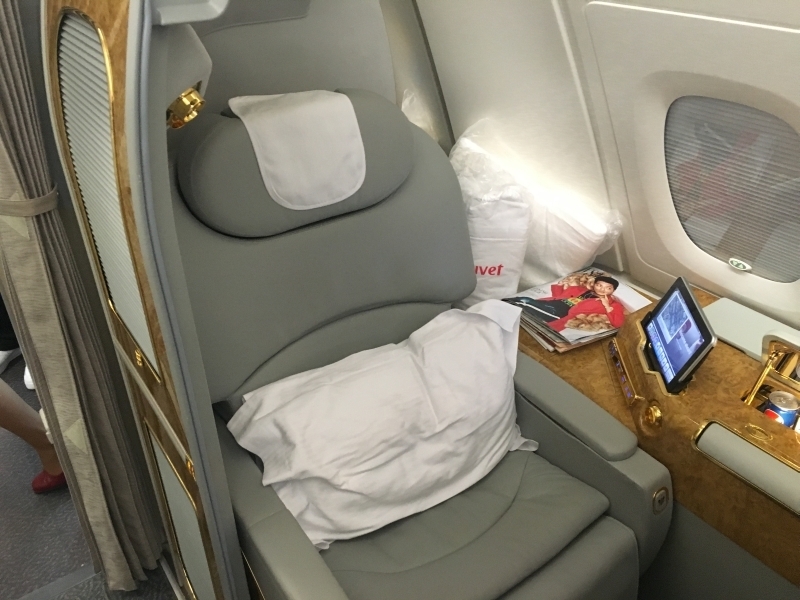 and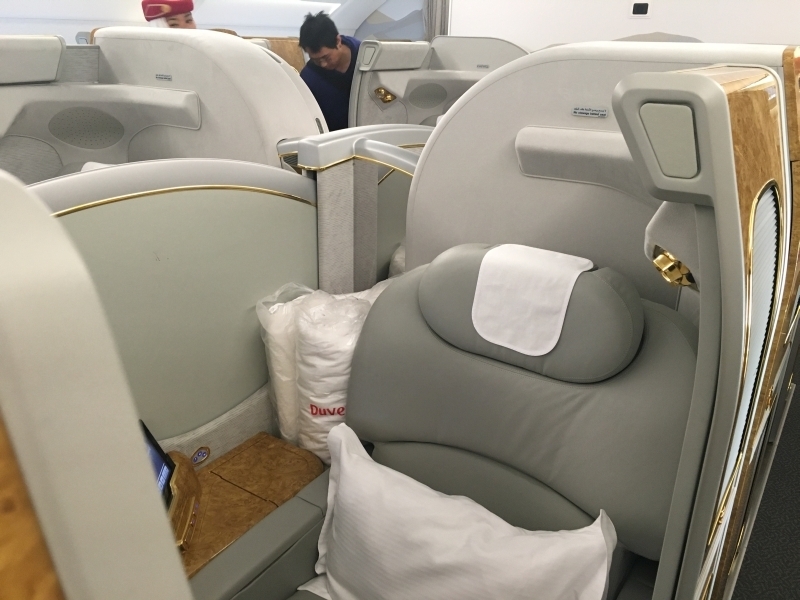 and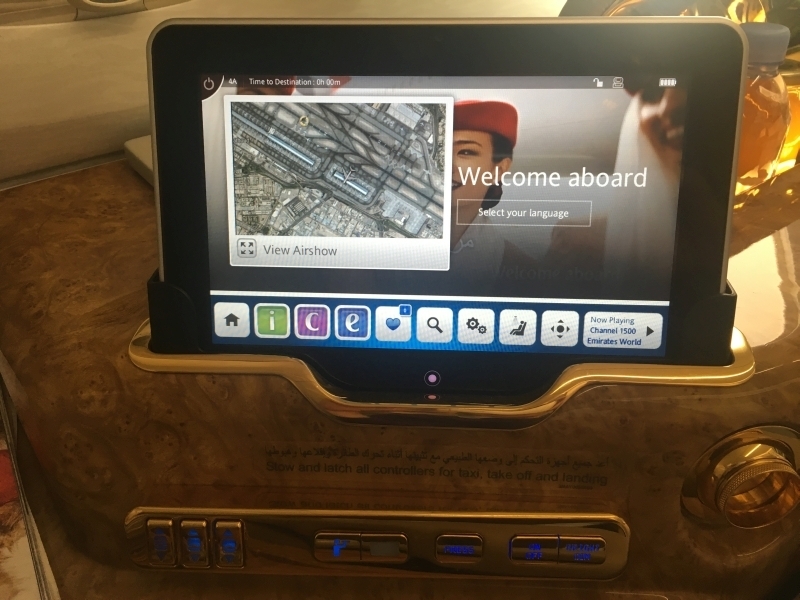 and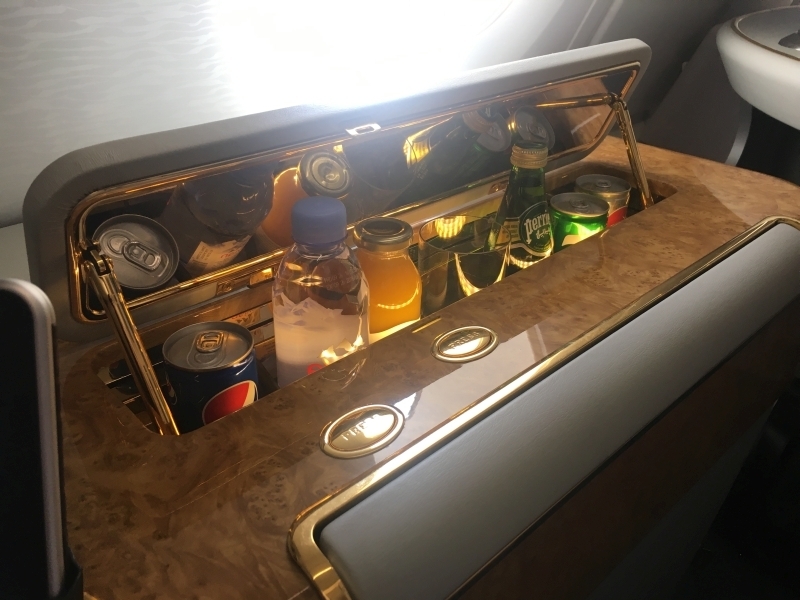 and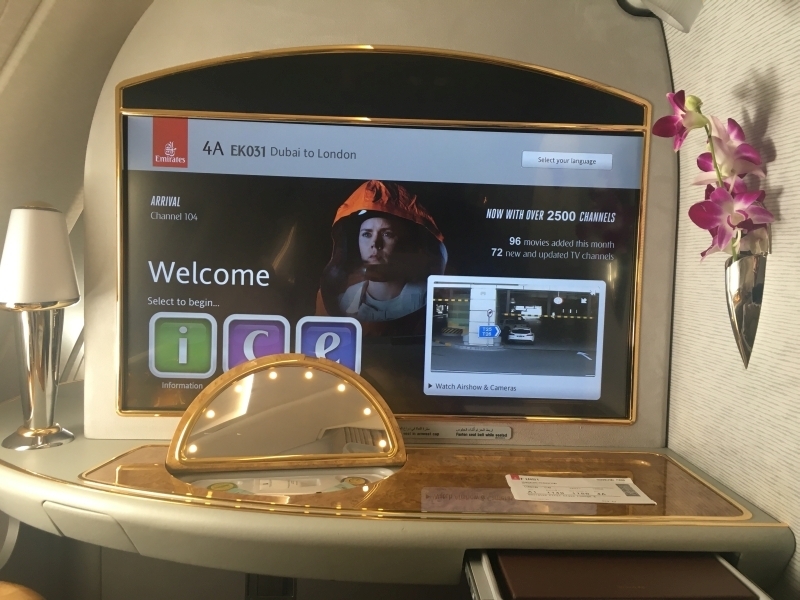 and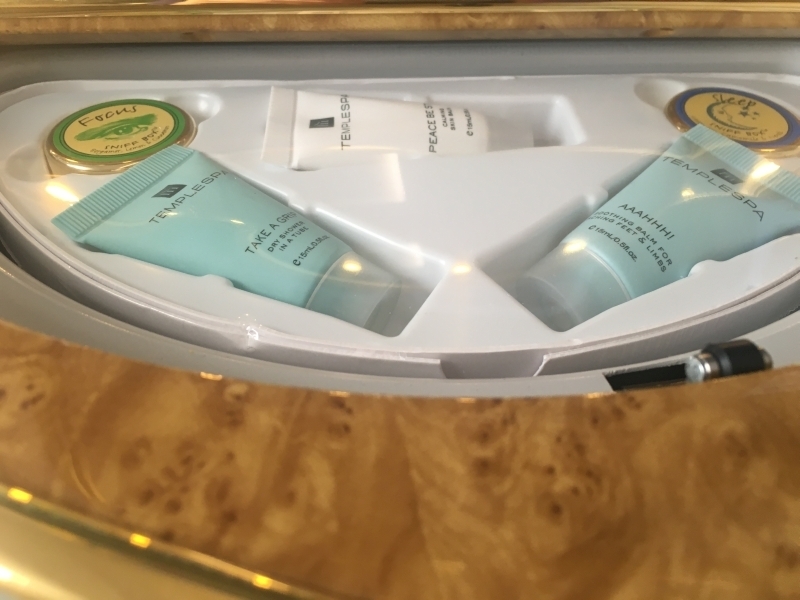 As it was a day flight I didn't sleep so I can't comment on the quality of the seat as a bed. It was perfectly comfortable as a seat.
What you can't see from the pictures is that there are sliding doors to the seat. These can be closed to give additional privacy and make a semi-private suite. The door is not that high, however, and the crew and any passing passengers can see over the top. I didn't close the doors as it felt claustraphobic and it's not as if there is a lot of movement in the cabin anyway. On a night flight it may have been beneficial.
Below is possibly the silliest bit of the cabin. At the front, at the top of the wide staircase that leads from the lower deck, is a water feature! You can't really tell from the picture (take a look at the video for a proper look) but there is water streaming down behind the flower. After take off this become a small bar and the water is turned off.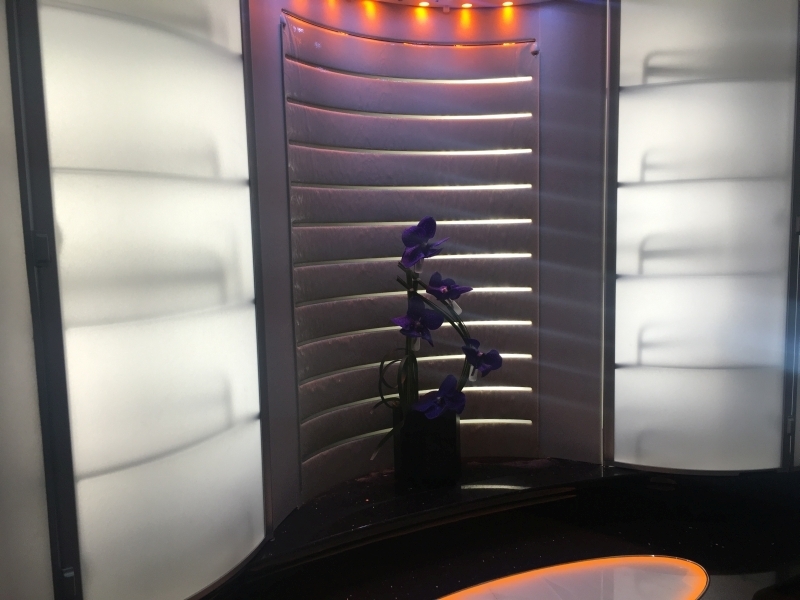 After take off I was offered a glass of Dom Perignon 2006 and some canapes: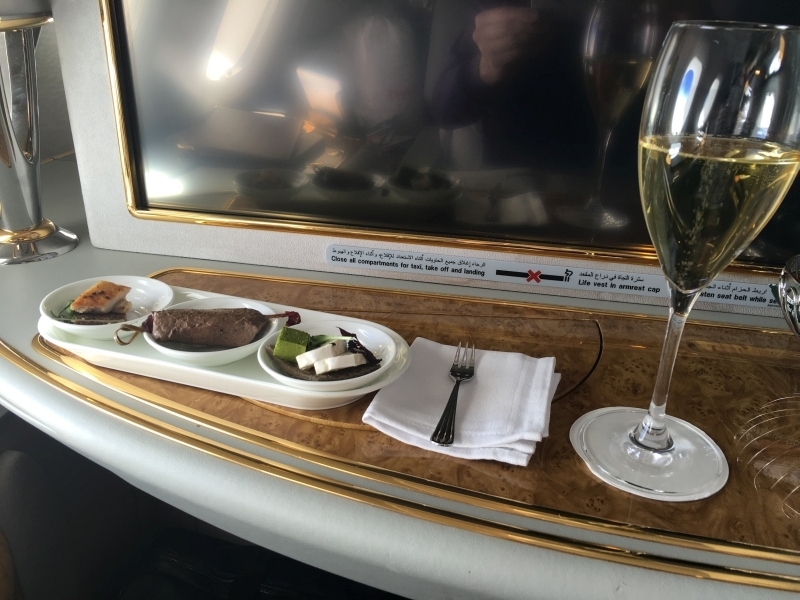 Entertainment
Emirates is well known for the sheer scale of its IFE network, ice, which boasts 2,500 channels. Suffice it to say that you will find something interesting to watch or listen to if you choose to do so. Having exhausted my magazine supply on the outbound flight, I watched the Oasis documentary Supersonic.
The TV screen is either 27 inches or 32 inches depending on how new your aircraft is. The newest A380 aircraft also have live TV, including BBC World News.
Full details of the Emirates ice IFE system can be found here.
Emirates A380's have in-flight wi-fi. They take an interesting half-way house to charging. Most airlines either charge a premium price (looking at you Etihad, even for First passengers) or don't charge at all, leading to a cripplingly slow service.
Emirates charges $1. This makes it effectively free but the requirement to use a credit card to pay means that network capacity is not taken up by teenagers in economy trying to access YouTube or Snapchat videos! It worked OK – it wasn't unbelievably fast but it allowed me to reply to some emails.
The Emirates A380 bathroom
The Emirates A380 First Class bathroom is The Best Airline Bathroom Ever.
It's huge. This is one direction, facing the infamous shower:
…. and this is the other: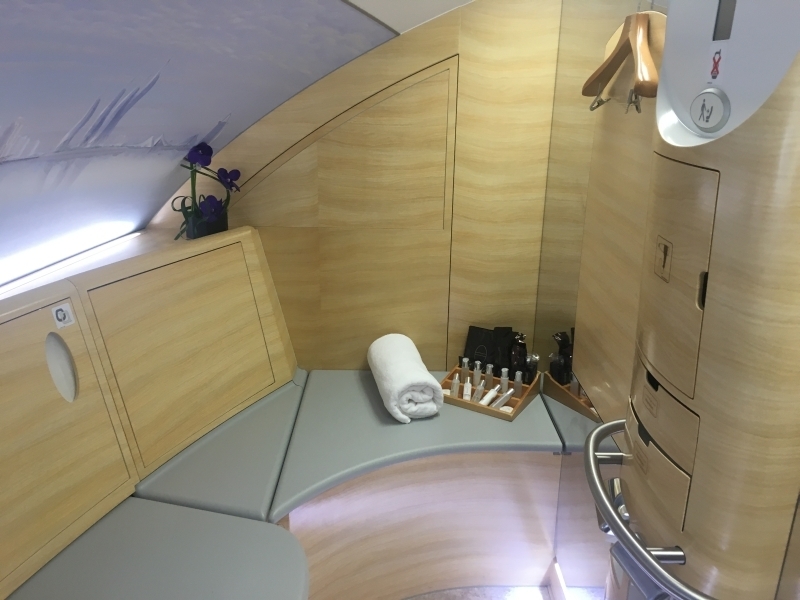 The toiletries are there because, interestingly, Emirates does not supply toiletry bags on day flights. You are expected to take what you want from the supply in the bathroom.
(Whilst British Airways does get some stick over the quality of its amenity bags from time to time, they do at least still exist on day flights. On overnight flights Emirates will provide a bag with Bulgari products in it. Overnight flights also give First Class passengers the chance to test out "our new pyjamas [which] use Hydra Active Microcapsule Technology to keep your skin soft while flying". Etihad gives out toiletry bags and pyjamas on day flights in First Class.)
In my three previous flights on aircraft with showers, I have never bothered to try them. The Etihad version isn't very appealing, to be honest, because the bathroom is very small.
I decided to give it a try this time, just for the novelty value.
You are asked after take off if you would like a shower later. You can select a time slot and you will be told when the time comes around. You get a 20 minute slot, although you only get 5 minutes of water! You can see the timer in the photo below: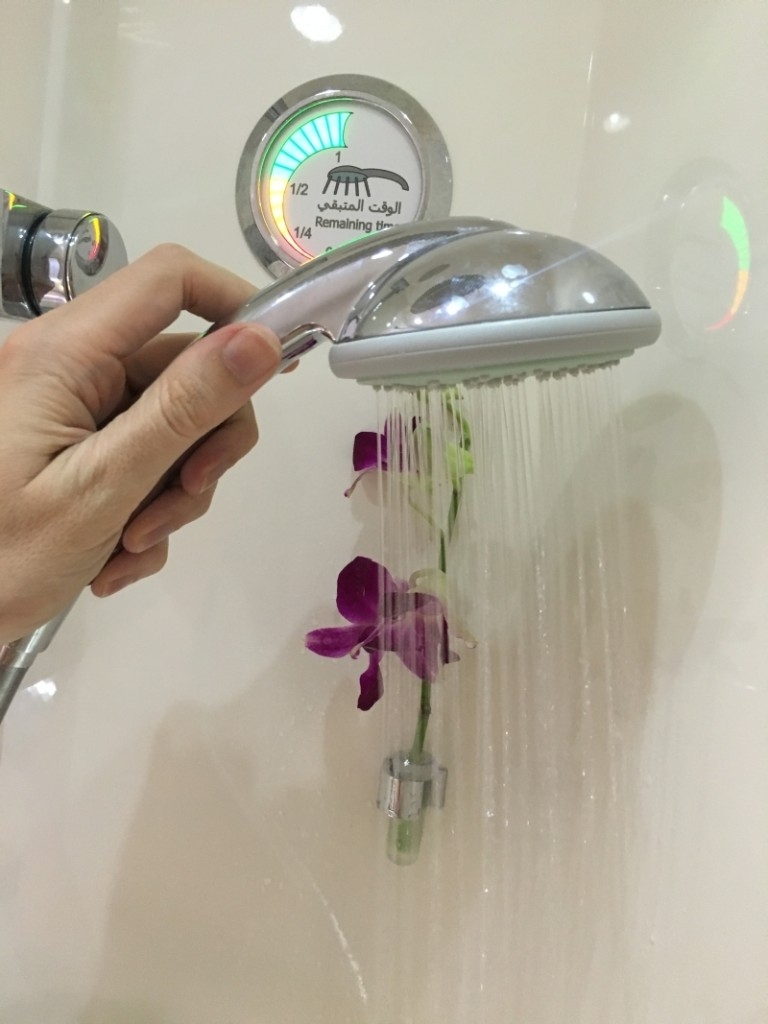 There is more in the video!
Video
I made a 'short but sweet' video which gives you a better view of the cabin and the food. There are no ads because YouTube apparently found the shower footage made the video unsuitable!
If you can't see the video then click here to visit our YouTube channel where you can watch it. You can also subscribe to our channel from that page.
Part 2 of this Emirates A380 First Class review is here and looks at the food and drink on offer and the arrivals service at Heathrow.
The official Emirates First Class website is here.
---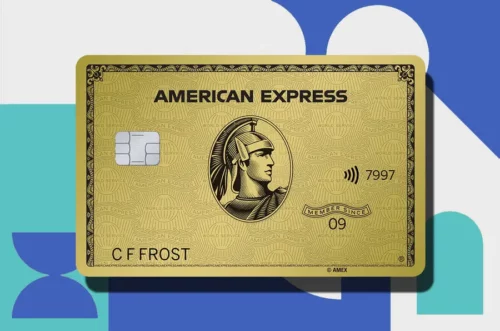 How to earn Emirates Skywards miles from UK credit cards (September 2023)
Emirates Skywards does not have a UK credit card. However, you can earn Emirates Skywards miles by converting Membership Rewards points earned from selected UK American Express cards.
Cards earning Membership Rewards points include:
Membership Rewards points convert at 1:1 into Emirates Skywards miles which is an attractive rate. The cards above all earn 1 Membership Rewards point per £1 spent on your card, which converts to 1 Emirates Skywards mile. The Gold card earns double points (2 per £1) on all flights you charge to it.