Four Seasons Hampshire in meltdown
Links on Head for Points may pay us an affiliate commission. A list of partners is here.
We were down at Four Seasons Hampshire over the weekend, which I know is a weekend break spot for many of our readers.  It was a complete disaster.  I have never, ever, seen more people in a hotel making complaints.  You couldn't turn around without finding another guest creating a scene.
The cause of the problems is that the restaurant and bar are closed until August due to a major programme of refurbishment and renovation.  The website promises "a series of pop-up dining experiences" instead.  This a lie.
There is no replacement bar at all – you are directed to the tiny bar in the Library.  The ballroom, which has about as much atmosphere as a Debenhams in-store cafe and has no natural light, is being used for breakfast and dinner.  It is like eating at a particularly bad wedding.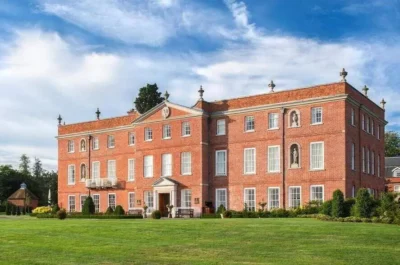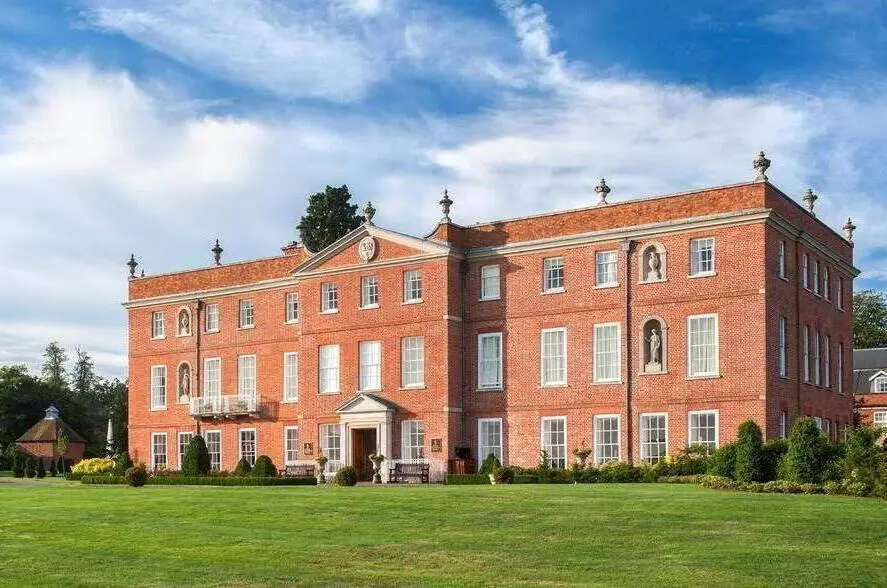 (It also isn't clear what they have done to the Library.  The refurbishment here is finished but all they have done is installed uglier wallpaper and replaced the furnishings.  In the lobby, the floor has been replaced by a new marble version which is so shiny that it looks totally out of place in a historic building.)
In theory, refurbishment shouldn't mean that a hotel should cease functioning.  In reality, it seems that the kitchens are now nowhere near where the food is consumed and the cooking capacity has been sharply reduced.  We waited an hour for a lunch in the Library to arrive, just to find that my wife's Reuben deli sandwich had been burnt to a crisp – and the staff had tried to disguise this by placing it upside down on the plate.  Luckily, because we were sat by the counter area, we could entertain ourselves during the wait by the constant stream of diners complaining about the non-appearance or incorrect appearance of their meals.
The next day, an eggs royale I ordered for breakfast arrived cold and looked dreadful anyway.  The best bit was when my wife ordered pancakes (£12 supplement).  Instead of a large US-style plate of pancakes, three tiny mini-pancakes appeared.  There were exactly the same pancakes which were available, for free, on the kids breakfast buffet.
Midweek, the hotel serves a cut-down breakfast because it is quieter.  Monday, of course, was a Bank Holiday this week so the hotel was fairly full.  This didn't stop them removing at least 50% of the food that was on the buffet on Sunday morning.  My wife thought that the buffet on Monday was worse than the Holiday Inn Sheffield version where we were recently.
Even the kids events were screwed up.  The kids parties they normally hold during school holidays were arranged for 5pm to 7pm – far too early.  The best bit was that the evening buffets (no a la carte available in the ballroom) didn't start until 6.30pm.  If we'd sent our kids to the parties, we couldn't have gone to the evening buffet afterwards because the kids would have eaten already.  We also couldn't go to the evening buffet as a couple because there was only a 30 minute cross-over with the party.
When we checked out I was met with total indifference when I listed my complaints, probably because I was complaining less than the person in front of me who insisted that the manager come down and see him.  The fact that we have probably done 75 nights at this hotel since it opened meant nothing.  Our bill was also wrong although I didn't spot it until I got home.  There was an email address on it to contact with any queries but, 24 hours later, I have still to receive a response.
The wi-fi – which didn't work at Christmas in the run of rooms overlooking the walled garden – still didn't work consistently.  I resorted, yet again, to working off a 3G signal tethered from my phone.
Overall standards of maintenance have also dropped.  This was the best maintained hotel I knew – most people have would guessed it opened a week before they arrived.  That has now gone out of the window. It seems that they have given up on routine maintenance whilst the major works take place.  A collapsing toilet roll holder in our room was the least of our issues and the general condition of the public areas was poorer than usual.
If you've got a booking here between now and the end of August, when the Four Seasons Hampshire refurbishment programme is due to end, I strongly recommend you cancel it.  Chewton Glen or Coworth Park are decent alternatives.  I feel sorry for people who go now and who haven't been before, because they won't realise that it isn't meant to be a total shambles.
---
Hotel offers update – December 2023:
Want to earn more hotel points? Click here to see our complete list of promotions from the major hotel chains or use the 'Hotel Offers' link in the menu bar at the top of the page.
Want to buy hotel points?
IHG One Rewards is offering a 100% bonus (some members may see less) when you buy points by 30th December. Click here.
Marriott Bonvoy is offering a 30% bonus when you buy points by 20th December. Click here.