You probably have, or have had, an American Express Preferred Rewards Gold charge card. If you haven't, why not?!
Based on readership data for our articles, it seems to be the most popular card among Head for Points readers, even more so than the British Airways American Express cards.
It isn't surprising, of course, because the package you get for the first year is excellent.  Among the benefits:
You don't pay a fee for your first year
You receive 20,000 American Express Membership Rewards points after you spend £2,000 in your first three months.  These convert into 20000 Avios, 20000 Virgin / Emirates / Etihad / Flying Blue etc miles, 40000 Hilton points, 10000 Starwood points, 60000 Carlson points or many other things.
You get two free passes to get into selected airport lounges
Full details of the card, and the application form, are on the American Express website here.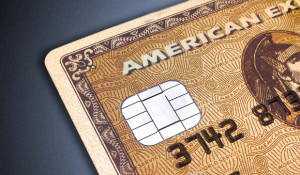 After the first year, you need to make a decision about whether to keep the card or not.
Many people baulk at the idea of paying the £140 fee, especially if they are not used to paying fees for credit or charge cards, and I get quite a few emails from readers asking what they should do.  Whilst the easy answer would be 'cancel', it is worth looking objectively at the ongoing package – especially if you are not the sort of person who likes to churn his or her card portfolio every few months:
If you spend £15,000 on the card in your membership year, you will receive a bonus of 10,000 Membership Rewards points about four weeks after you renew.  In the most extreme case (ie you spend exactly £15,000 per year) this makes your earning rate on the card 1.6 Membership Rewards points per £1, made up of 15,000 base points and the 10,000 bonus points.  This is an impressive earning rate.
You receive another two airport lounge passes when you renew.  These are worth around £40.  It would be odd to cancel your card this month, for example, if you knew you were travelling in August and could use the Lounge Club cards.  Roll it over – you still have the option of cancelling later if you change your mind.
You keep your Membership Rewards points alive.  If you cancel your Amex Gold, you will need to transfer your Membership Rewards points out.  This gets rid of the main benefit of Membership Rewards points – flexibility.  Keeping your Gold card means you can keep your Membership Rewards points account open and so keep all of your options for the points open.
You retain access to the other, often forgotten, Amex Gold benefits.  The most interesting is the Amex Gold hotel programme – details here.  This gives you an upgrade and a $75 or equivalent credit when booking a 2+ night stay at participating upscale hotels.  Chains taking part include Radisson Blu, Omni, Kimpton, Hilton, Sofitel and many more.  There is also a 10% Amex Gold Hertz discount although I admit this can probably be matched by other deals you can access.
If Amex Gold is your only American Express card, you retain access to the wide range of Amex cashback deals which are permanently available.  Even if you do have other Amex cards, you can double up on deals which interest you if you have multiple cards available.  You also retain access to the refer-a-friend programme which earns you 9,000 Membership Rewards points for each new Gold member you sign up.
If you spend a lot on flights, the 'double points on all airline spend' benefit will also add up.  You don't need to book via Amex Travel to get this, it is automatic for spending on all major airlines.
There are other ways of accessing some of the benefits above, of course.  I also accept that, if you don't spend £15,000 per year to trigger the 10,000 bonus points, the maths probably doesn't add up.  If you do trigger the annual bonus, however, there are merits for keeping your Amex Gold card open long term.
(Want to earn more miles and points from credit cards?  Click here to visit our dedicated airline and hotel travel credit cards page or use the 'Credit Cards Update' link in the menu bar at the top of the page.)