Club Eurostar to launch later this year – what do we think of the changes?
Links on Head for Points may pay us an affiliate commission. A list of partners is here.
If you are a member of Eurostar Frequent Traveller or Eurostar Plus Points, you will have had news yesterday about the new Eurostar loyalty programme.
The name is Club Eurostar.

We have analysed the changes below, and added some information which you weren't told.  We may also have found a loophole to get mid-tier status for free.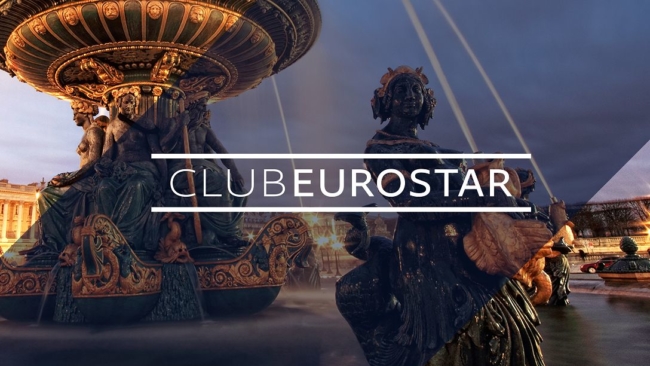 Back in June we heard for the first time that Eurostar had decided to change their current two loyalty programmes.  Eurostar Frequent Traveller was theoretically aimed at frequent business travellers whilst Eurostar Plus Points (which only offered train gift vouchers as rewards) was aimed at the leisure market.
After talking to members Eurostar decided to merge the two programs into one new programme, making it easier to join, earn and redeem.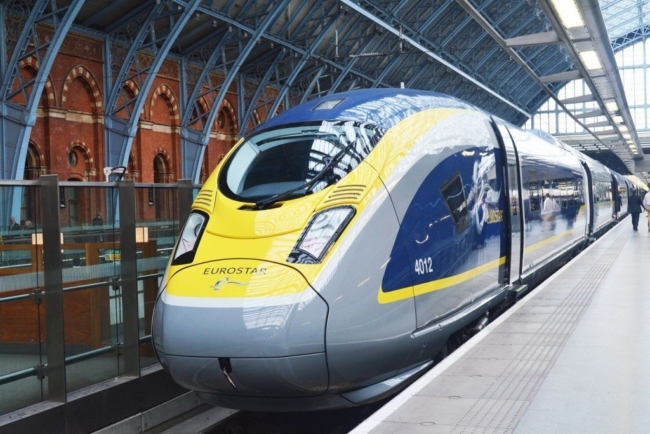 Earning points
Club Eurostar will have a very straightforward way of earning points.  The scheme is going fully revenue based for earning, but not for redeeming.
For every £1 spent you will earn 1 point.  Tickets priced in € will be converted to £.
This is better than the current Eurostar Frequent Traveller earning table which looks like this (based on a single journey):
Less than £55 – 15 points
From £55 to £109.99 – 50 points
From £110 to £154.99 – 100 points
From £155 to £205 – 150 points
Above £205 – 200 points
Everyone will earn more points from each trip with travellers on the cheapest tickets doing best.  This is presumably to keep the interest of leisure travellers.  A £54 ticket will now earn 54 points rather than 15 points under the current scheme.
Spending points
Whilst you will be able to earn more points than previously, you will also need more points to redeem for a ticket.
The increases in ticket pricing are modest.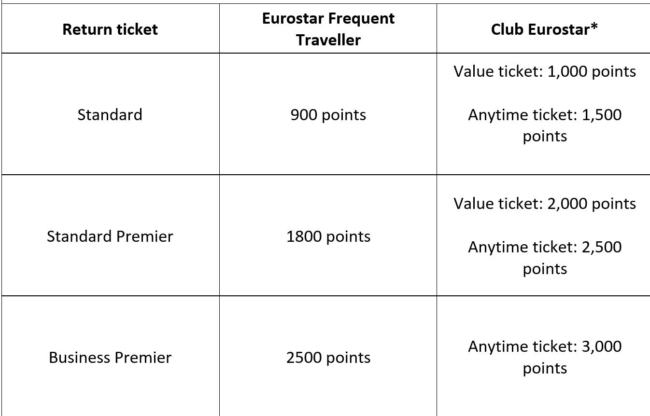 The key thing to note is the addition of 'anytime' tickets.
Eurostar redemption availability at present is generally good unless you want to travel on peak time trains on a Friday night or at the weekend.
To get around this, you can now redeem additional points to guarantee yourself a seat.  The additional premium is fairly modest (remember that British Airways wants a 100% premium to open up an Avios seat, and only Gold members can do that).
Standard redemption availability for basic level members will also improve.  Everyone will have access to the extra tier of redemption seats at standard prices which are currently reserved for Carte Blanche members only.
Upgrades and discounts
Ticket upgrades will also be available, apparently, although there is absolutely no information yet on how this will work and what tickets qualify.
There will also be an option to use small numbers of points for a discount on a cash ticket.
Family accounts
There will be some sort of 'friends and family pooling' available across all Eurostar membership levels.  This presumably reflects the current Eurostar Plus Points benefit which allowed the points from a single booking to be deposited in just one account.
There is no indication yet of how this will work.  It seems as if family accounts will not be possible.  The website talks about 'sending' points to another person.
Three tiers
Club Eurostar will have three membership tiers instead of the two tiers on the Frequent Traveller programme.
Classique – your status when first joining
Avantage – after 400 points earned or 5 return trips in a membership year
Carte Blanche – after 1,800 points earned or 24 return trips in a membership year
Classique lets you earn and spend points at Eurostar and you will receive special offers.
Avantage has the benefits of Classique as well as the option to spend points at other railway partners (TGV, Thalys, Lyria) and the Club Eurostar shop.
Carte Blanche members can use the Business Premier and Rail Team lounges, get fast track access, have a dedicated Club Eurostar support team, can use the Business Premier ticket office and have a cab waiting at arrival.
Currently you must buy one qualifying ticket of £250 / €285 or more to join Frequent Traveller.  Your tier upon joining is Carte Classique which lets you earn and spend points as well as purchase commission-free currency.  After 1,500 points or 4 return trips in Business Premier you reach Carte Blanche.  Factoring in the increase in points earned per trip under the new chart, Eurostar does not seem to be making it harder to earn status.
A free upgrade to Avantage
It appears from the emails that went out yesterday that existing Classique members will be promoted to Avantage when the new scheme is launched.  They will retain this status for their current membership year and all of the following year.
I don't know if Eurostar will apply a cut-off date to this benefit or not.  If not, you could open an account now and then HOPEFULLY automatically get promoted to the middle Avantage tier later in the year.
The only way to open a Eurostar Frequent Traveller account without spending £250 / €285 on Eurostar tickets is to transfer some American Express Membership Rewards points to Eurostar.  If you do this, and if you do not already have a Eurostar Frequent Traveller account, one is opened for you.
(EDIT: the comments below suggest that you can ask Amex to open an account for you without transferring any points at all.)
We don't know if points transferred from Amex or earned from partners will count towards status.
What happens to my old points?
If you were a member of Eurostar Frequent Traveller, your points will automatically be converted to Club Eurostar points at 1:1. You will stay at your tier for the rest of your current membership year and then get an additional membership year on top.
If you were a Eurostar Plus Points member and have more than 70 points, they will be converted into e-vouchers.
70 – 149 points = £5 or €5
150 – 229 points = £10 or €10
230 – 279 points = £15 or €15
280+ points = £20 or €20
Is American Express remaining a Eurostar partner?
Yes.  You will be able to continue transferring American Express Membership Rewards points to Club Eurostar at the rate of 15:1.
You would need (1,500 x 15) 22,500 Amex points for an 'anytime' Standard return ticket.  At peak times (Friday nights out, Sunday nights back) this is potentially very good value.
Using 15,000 Membership Rewards for a 'value' return ticket looks like a weaker deal as – if you have complete freedom to pick and choose your trains – you can get return tickets for well under £100.  However, you should still be able to get around 0.65p or above per Amex point.
The sweet spot remains Standard Premier.  This gets you the same seat as Business Premier but a lower quality meal.  At 30,000 Amex points for a return ticket, this is good value.
There are no taxes to pay on Club Eurostar redemptions.  Free means free.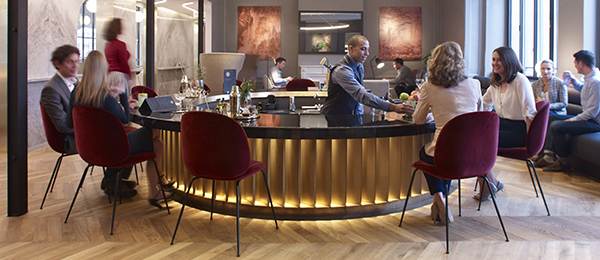 Conclusion
Merging the two schemes into one seems like the right move.
Club Eurostar is easier to join (EFT previously required you to spend £250 / €285 on tickets before you could join) and earning points is straightforward.
The addition of new, as yet unknown, earning partners is also interesting.
The increase in 'value' redemption prices is annoying.  Going forward, because of the new way points are earned, you will need to take fewer trips to earn a free trip.  However, the value of your existing points pile is devalued by 10% – 20% depending on which class you redeem in.
As you will need more points to redeem for a return journey booked after November, it might be worth redeeming for a journey before Club Eurostar replaces Eurostar Frequent Traveller.  The only snag, of course, is that you only book six months ahead.
If Club Eurostar gains a number of good earning partners and starts to run interesting promotions, we will give it more coverage on Head for Points going forward.
---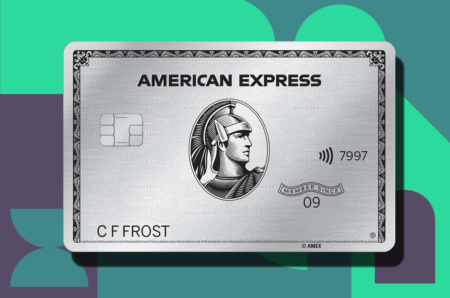 How to get Club Eurostar points and lounge access from UK credit cards (August 2022)
Club Eurostar does not have a UK credit card. However, you can earn Club Eurostar points by converting Membership Rewards points earned from selected UK American Express cards.
Cards earning Membership Rewards points include:
EDIT: Until 25th October 2022, there is an exceptionally generous sign-up bonus on The Platinum Card. You will receive 60,000 Membership Rewards points – double the usual amount – and £200 to spend at Amex Travel. You need to spend £6,000 within six months to earn the bonus.
Membership Rewards points convert at 15:1 into Club Eurostar points which is an attractive rate. The cards above all earn 1 Membership Rewards point per £1 spent on your card, so you will get the equivalent of 1 Club Eurostar point for every £15 you spend.
American Express Platinum comes with a great Eurostar benefit – Eurostar lounge access!
You can enter any Eurostar lounge, irrespective of your ticket type, simply by showing The Platinum Card at the desk. No guests are allowed but you can get entry for your partner by issuing them with a free supplementary Amex Platinum card on your account.