Flying Blue goes to full revenue based earning? – and why BA Executive Club shouldn't follow
Links on Head for Points may pay us an affiliate commission. A list of partners is here.
Flying Blue, the Air France / KLM loyalty scheme, appears to be moving to full revenue-based miles earning from 1st May 2018.
They haven't announced this yet.  Whether by accident or design, however, the 'Miles Calculator' on the Flying Blue site now shows this for flights after next May: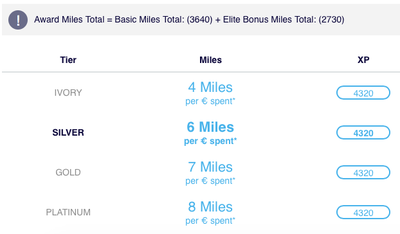 Assuming this is correct, you will earn 4 Flying Blue miles for every €1 you spend.  This is irrespective of cabin.
Status bonus will apply – an extra 2 miles per €1 for Silver, 3 for Gold and 4 for Platinum.
What we don't know is how the 'spend' will be defined.  It is very likely that it will be based on your spending excluding taxes and charges.  A €100 fare from the UK is likely to have a base fare of only €35 or so after stripping out APD and airport charges, which would generate 140 base miles.
Why I don't have a big problem with revenue-based earning
This isn't totally radical.  If Flying Blue does do it, it won't be the first.
The three major US airlines have moved to a similar structure over the last two years.
No major European carrier has tried it, unless you count Aer Lingus and Flybe as 'major'.  The British Airways On Business small business scheme is also revenue based on the earning side.
That said, many European airlines have 'revenue based earning' in all but name.  British Airways is one of them.
There are currently NINE tiers of Avios earning when you fly British Airways.  25% / 50% / 100% of miles flown in Economy, 100% / 150% in World Traveller Plus, 150% / 250% in Club World and 250% / 300% in First.  The bandings are based on the flexibility of the ticket you buy.  This is very close to a revenue-based earning model.

Flying Blue redemptions are unlikely to move to a revenue based model
I think we can say that with total certainty, even if earning becomes revenue based.  Even the US carriers haven't dared try that.
Will status earning now be based purely on spend?
This will be the main worry for Flying Blue members.  At present, a lot of people earn Flying Blue status based on the number of sectors they fly rather than the number of status miles they earn:
15 flights for Silver (or 25,000 Level miles)
30 flights for Gold (or 40,000 Level miles)
60 flights for Platinum (or 70,000 Level miles)
If this went away, and status was based entirely on spend, it would disenfranchise people who take lots of short-haul flights.  This would be the equivalent of British Airways abandoning tier points and basing status purely on spending.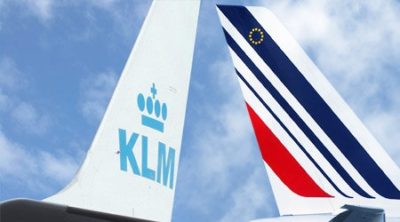 Why I DO have a problem with revenue-based status
We are already in a situation on British Airways where earning miles is closely linked to the amount spent.  If BA did move to a pure revenue model for Avios, it would not be a huge change.
The bigger issue is over status, and whether the only people who should have status are those who spend the most.
This, for me, is the key question.
The airline ticket market is unlike most businesses.  The people who pay the bills are mainly employers, the people who receive the benefits are mainly employees.
Let's take two people:
Person A works for a large investment bank that gets a 50% rebate on its BA ticket spend at the end of the year, as long as employees are made to fly BA wherever possible.  Person A travels on a £2,000 Club World ticket but £1,000 of that is rebated to the bank later.  The employee has no choice but to fly BA.  However, he would still earn £2,000-worth of status points despite a) only paying £1,000 for the ticket and b) being told to fly BA.
Person B runs as a small business and is on the same flight but in World Traveller Plus.  He has paid £1,250 for his ticket with no year end rebate.  This person is able to pick any airline he wants, flight by flight.  He will only earn £1,250-worth of status points.
It makes little sense.  That said, it made little sense to slash the number of tier points earned on cheap British Airways tickets when the Avios scheme was restructured in 2015, but it happened anyway.
In the US, the big three airlines now require you (waived by Delta and United if you are not US resident) to hit a $ spending threshold in order to earn status.
There is another way of looking at the merits of rewarding high spenders.  Imagine that flight A was sold out weeks ago and the last few tickets went for £5,000 each.  Someone who paid £5,000 for a ticket generated NO incremental revenue for BA because that same ticket could have been sold many times over.  However, if the same flight a week later sells for £1,000 and is 30% empty, anyone who can be tempted to take that flight is genuinely driving extra revenue for the airline – but gets only 20% of the rewards under a revenue based structure.
Getting an extra bum on a seat in an empty plane, at a low ticket price, is more valuable overall than getting a bum on a seat on a service that is guaranteed to sell out.
What are the barriers to revenue based earning?
Oddly, moving to revenue based earning is NOT necessarily easier for the airline than using a mileage based chart.
Here are a few reasons why:
As I mentioned above, massive rebates to big corporate customers distort the actual price paid for a ticket which usually bears no resemblance to the headline price
Tickets involving multiple airlines involve an allocation of spending between multiple parties
Tickets issued by other airlines (eg a BA ticket issued by American, or by anyone which means you do not have a 125- ticket number) do not carry fare information and cannot earn miles based on the amount spent
Currency swings mean that a flight bought in a non-home currency one month will earn a different number of miles to one bought the previous month
Stripping out taxes and charges means that a £100 flight to City A will not earn the same number of miles as a £100 flight to City B
Consolidated 'flight and hotel' or 'flight and car' packages would need to be broken out into individual components
You cannot give miles for partner flights based on the amount spent, because the partner airline does not provide that information
Specifically for British Airways, the move to promote 'lifetime Tier Points' as a metric means that it is difficult to change the tier point system
Basing your miles based on the distance flown and ticket fare class is actually easier by comparison.
Conclusion
'Revenue-based earning' has been a growing trend over recent years outside Europe, and may now be coming here.  Contrary to what you might at first think, it is more complex and more cumbersome to adminster and understand than the current 'distance and fare class' system.
There is no evidence that I have seen that it 'works', and the fact that the three main US airlines have copied each other is more a sign of their lack of nerve and original thinking than anything else.  Running such a system with Aer Lingus or Flybe, both mainly point-to-point airlines outside of the big alliances, is not the same.
---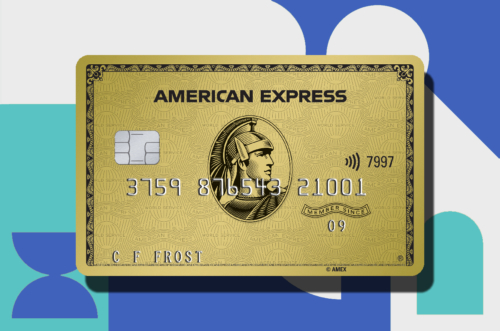 How to earn Flying Blue miles from UK credit cards (August 2022)
Air France and KLM do not have a UK Flying Blue credit card. However, you can earn Flying Blue miles by converting Membership Rewards points earned from selected UK American Express cards.
These cards earn Membership Rewards points:
EDIT: Until 25th October 2022, there is an exceptionally generous sign-up bonus on The Platinum Card. You will receive 60,000 Membership Rewards points – double the usual amount – and £200 to spend at Amex Travel. You need to spend £6,000 within six months to earn the bonus.
Membership Rewards points convert at 1:1 into Flying Blue miles which is an attractive rate. The cards above all earn 1 Membership Rewards point per £1 spent on your card, which converts to 1 Flying Blue mile. The Gold card earns double points (2 per £1) on all flights you charge to it.