New EU261 ruling on connections means you could be due compensation
Links on Head for Points may pay us an affiliate commission. A list of partners is here.
The rules around EU261 / EC261 compensation for delayed, cancelled or downgraded flights continue to evolve as case law sets new precedents on what is and is not included.
The Court of Appeal has now issued a binding judgement – subject to any final appeal by Emirates – on how compensation must be paid if your connecting flight is delayed.
If you have been denied compensation for a flight delay caused by a missed connection at any point in the last six years, you should now be revisiting your claim.  You may be due up to €600.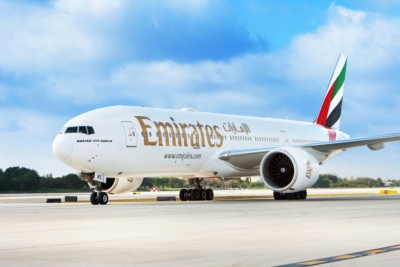 The Court of Appeal verdict clarifies the position when:
you are flying FROM an EU airport (inbound flights do not count)
and connecting to a second flight at a non-EU airport
The most common scenario here would be someone travelling on Emirates, Etihad or Qatar Airways who is required to change planes in Dubai, Abu Dhabi or Doha.
The CAA summary of the verdict is here.
Here is my summary of the summary.
The case actually involved two separate flights and two different groups of passengers, which the Court of Appeal chose to hear as one case.
Case 1 involved a woman who flew to Bangkok on Emirates.  Her flight from Manchester to Dubai landed 3 hours late.  She missed her connection to Bangkok and eventually arrived 13 hours late.   Emirates offered €300 compensation based on a 3 hour delay, instead of the higher €600 due for a 4+ hour delay.
Case 2 involved a family flying to Sydney on Emirates.  Their flight from Manchester to Dubai landed 2 hours late.  They missed their connection to Sydney and eventually arrived 16 hours late.  Emirates offered no compensation, on the basis that a 2-hour delay does not qualify.
The Court of Appeal decided that Emirates was wrong to refuse to pay €600 compensation even though the second flights were between two countries outside the EU and were operated by a non-EU airline.
Emirates still has an option of appealing so this may not be the end of the matter, although the decision seems clear cut.  For clarity, your flight needs to be on one ticket for compensation to kick in.  You would not be due anything if you missed a connection on a separate ticket.
Because you have six years to claim EU261 compensation, you may now find that you can successfully claim for a delayed connecting flight as long ago as 2011 even if your previous claim was rejected.
What is not clear, interestingly, is whether this judgement applies in reverse.  If your flight from London to Dubai is 3 hours late but you still make your connecting flight, and arrive at your final destination on time (or less than 3 hours late) can the airline now refuse to compensate you for the original delay?  Logically they probably can, although you could then argue that it is unfair to pay people whose trips ended in Dubai compared to those travelling onwards ….