No new articles on Saturday due to IT server migration
Links on Head for Points may pay us an affiliate commission. A list of partners is here.
Head for Points is moving to a new hosting package on Friday / Saturday.  This will hopefully stop the increasingly frequent '503' errors that many of you have been getting in recent weeks, for which we apologise.
If it was annoying for you, trust me when we say that it was even worse for us since we got the same errors when trying to write articles into the site.  The site got too big for the existing hosting company to handle – to be honest, it was a minor miracle it had worked for as long as it did.
The new arrangement will also have substantially improved security which should help prevent further malware issues.  It will also have an SSL certificate so the 'Not Secure' warning in your browser bar will disappear, although this will take an extra few days.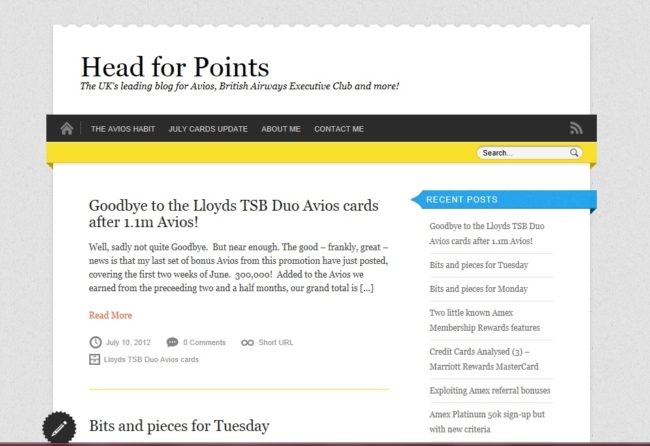 We have also done substantial work behind the scenes.  Six years of adding bits of code and deleting bits of code (which never really gets properly deleted) had led to a messy database which was also impacting performance.  Instead of simply copying the existing site to the new server, it has been rebuilt from the ground up with the old articles, comments and images slotted in at the end.
Let me explain how the server move works and how it will impact HfP on Friday and Saturday.
When you change your server, it takes 24-48 hours for the news to spread around the internet.  During this period, you may or may not get the new version of the site depending on whether your computer has caught up.  One device may take you to the old site, one device may send you to the new one.
On Sunday, we will pin a message to the top of the old site telling you that you are on it.  There will also be no new articles from Sunday on the old site, only on the new version.  If you see this message, you may need to reboot your internet router or fully clear your browser cache before you will be sent to the new site.  Note that HfP will look identical – there are no design changes.
Some comments made during Friday and Saturday will be lost.  I apologise for this but, as there will be two versions of HfP running in parallel for 24-48 hours, it can't be helped.
Thanks again for your patience whilst we got these issues fixed.  The next step is to give the site a minor face lift, primarily to improve the mobile experience, although that will not go live until early next year.