What's the deal with New York hotel 'resort fees' or 'destination fees'?
Links on Head for Points may pay us an affiliate commission. A list of partners is here.
There was some discussion in the Comments section on Friday about the spread of 'resort fees' or 'destination fees' to New York. We mentioned this briefly on HfP a year ago but the problem has grown substantially since then.
Many readers will have been asked for so called "resort fees" when staying at a resort hotel in North America. Las Vegas is especially keen on them. It's a daily mandatory extra fee charged by the hotel which is added on to the room rate that you originally agreed to pay. This is an easy way for a hotel to advertise a cheaper price but charge a higher one. It is usually added to loyalty scheme reward nights even when the room itself is free.
The fee might cover using certain facilities like the swimming pool or gym (because obviously you expect to pay for using a hotel swimming pool otherwise) and sometimes includes food and beverage vouchers. You either end up having to use something you didn't plan to – because, for example, you 'bought' a voucher for the hotel restaurant – or you pay for something you don't even use.
This Wikipedia article is a good primer on the topic.
As resort fees are a great income stream for hotels in countries where they are not illegal, more and more hotels which are certainly not a resort have started charging them. As they cannot call it 'resort fee', names like 'Urban Destination Charge' or 'Experience Fee' have started to pop up on hotel websites.
Starwood, Marriott, Hyatt and Hilton are just some of the companies that have added fees in the New York area.
New York Hilton Midtown's 'Urban Destination Charge' costs $25 + tax per day and is justified by offering guests
premium guest wifi for up to three devices
daily $15 beverage credit in Lobby Lounge or Bridges Bar
daily $10 food credit in Herb N' Kitchen (grab and go only)
local and toll-free calls
You can get your money back by buying a drink for $15 and using the $10 food credit, but with New York being New York I doubt that any guest wouldn't rather spend the $25 in the city.
It is worth noting that this property is directly owned by Hilton. It is not a franchise or management contract and the company is clearly in full control of what is going on.
Note that New York Hilton Midtown has 1,932 rooms. This means that, if full, the hotel generates $48,000 per day from this fee, or $17.6 million per year. Even assuming a modest 85% occupancy it would generate $15m per year.
The Grand Hyatt New York also has a $25 + tax per day 'Destination Fee'. This is what you get for your money:
Premium high-speed internet access
Local, long distance and international calls
$15 food and beverage credit in the Market per room per day
Daily access to the digital version of New York Times & Financial Times
Seasonal skyline rooftop tour of the Chrysler Building
Grand Central self-guided audio tour for two per stay
Macy's Herald Square Grand Shopping Experience
Grand Central coupon book with discounts and free offers in Grand Central shops and restaurants
Luggage storage upon check-out (up to two bags, maximum eight hours)
Free long distance and international calls could be interesting as these could end up in a huge mobile bill otherwise – but only if you need to call home a lot and don't have Skype. The free luggage storage upon check-out sounds a bit odd as whenever I've stayed in a hotel and my flight wasn't till late, I was able to leave my luggage free of charge anyway …… The Chrysler Building tour takes place four times a week at 10am depending on the weather – so there is a possibility you won't even be able to do this.
Nest up is the Sheraton Times Square and its 'Daily Destination Fee'. For $25 + tax daily guests will receive:
$25 daily Food and Beverage Credit in Hudson's Market, In-Room Dining, or Club Lounge,
One NYC experience of choice per day (Gulliver's Gate in Times Square; Ripley's Believe it or Not!, or City Sights New York Cruise)
20% discount at Landau on all regular priced merchandise
Fitness Class with on-property instructor (1 per day)
enhanced wired internet and local / long distance / international calls
The food and beverage credit cannot be accumulated for multi-day stays which of course makes it harder to use. Club Lounge credit is for beverages only and of course you need Platinum status for access to the Club Lounge anyway (and are drinks not meant to be free in the lounge?!). Tax is not included either.
Even though the Sheraton's 'Daily Destination Fee' looks better than Hilton's 'Urban Destination Charge' it still doesn't convince. If you're travelling on your own you might be able to get your money worth but you're still forced to use services you might otherwise not use and eat at the hotel when you could spend the same money elsewhere. There are three NYC Experiences to choose from, but it looks like its only one ticket per room per day and I doubt you can accumulate them (though the small print only mentions no accumulation of food and beverage credit).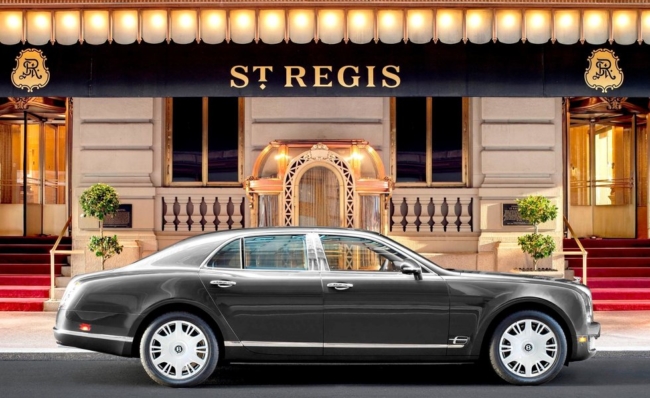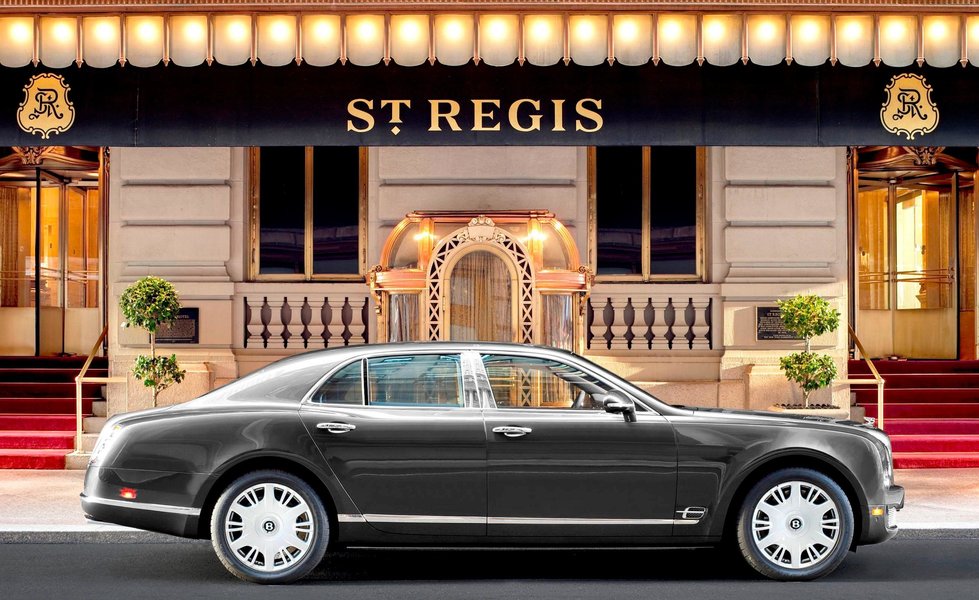 St. Regis New York has with $50 the highest 'Destination Fee'. The $50 + tax per day will give you:
Daily $50 Food and Beverage credit (available in all outlets)
Daily $50 laundry / dry cleaning credit
Daily $24 Fodera hair salon credit
Free high speed internet, local, long distance and international calls (unlimited)
Two museum tickets per day
The daily food and beverage credit already covers the $50, you might use the laundry or dry clean credit and if a blow dry is $25, which I doubt it is, you wouldn't need to wash your own hair whilst staying at the St. Regis. The fee forces you to eat and drink at the hotel and everything else might not be relevant or of interest.
Conclusion
Whilst not all of these packages represent terrible value for money, you are being forced to pay for something which you may or may not want.
The longer your stay, the poorer value they become as the fee is daily but many of the benefits are one off, such as Grand Hyatt's Chrysler Building tour. Unfortunately you now need to be very sure you read the website small print clearly before booking any New York hotel rooms, especially via third party booking sites where the fee might be 'forgotten'.
---
Hotel offers update – March 2023:
Want to earn more hotel points? Click here to see our complete list of promotions from the major hotel chains or use the 'Hotel Offers' link in the menu bar at the top of the page.
Want to buy hotel points?
IHG One Rewards is offering an 80%-100% bonus when you buy points by 21st March. Click here to buy.
Marriott Bonvoy is offering a 40% bonus when you buy points by 3rd April. Click here.
World of Hyatt is offering a 25% bonus when you buy points by 25th March. Click here to buy.