Get an extra Hotels.com Rewards free night credit on your next stay with our EXCLUSIVE offer
Links on Head for Points may pay us an affiliate commission. A list of partners is here.
Hotels.com is currently offering Head for Points readers an exclusive promotion code to help boost your Hotels.com Rewards account. 
And, unlike many Hotels.com promotions, this one is valid on virtually every property on their site – including all branded hotels.
Over £45,000-worth of rooms have already been booked since we launched the offer last week.
When you make a booking at Hotels.com by 3rd March 2019, you will receive one free extra credit in Hotels.com Rewards. The minimum stay required is 2 nights. You can only earn one extra credit per account via this offer.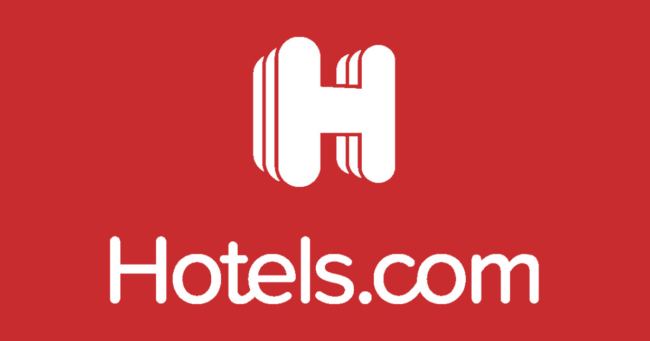 If you book a stay of two nights, it will count as three nights towards the ten you need for a free night. A stay of three nights will earn four credits etc.
If you are working your way towards a free night but are a little short, this offer could push you over the line quickly and release the 'locked in' value you have built up.
Why we like Hotels.com Rewards
A lot of people end up, by choice or by default, splitting their stays across a number of different hotel chains and vacation rentals. They do a lot of nights, but never enough to build up status or a decent number of points.
For these people, Hotels.com Rewards is a better way to go.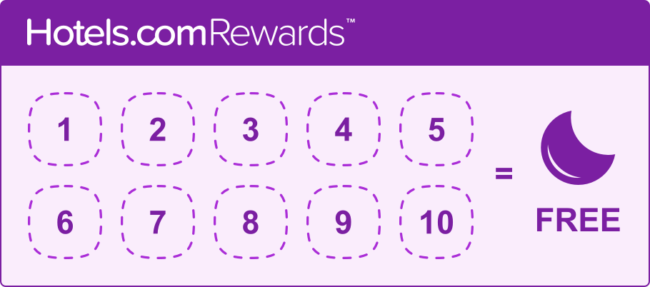 Hotels.com will be familiar to most readers. It is a huge hotel and vacation rentals booking portal covering pretty much every corner of the planet.
You won't find Hotels.com much cheaper than booking a hotel directly, although you can get special 'member only' deals when you are logged in. Silver and Gold members receive VIP/VAP benefits like free breakfast, money off a spa treatment or else.
Price is not a reason to use them. However, the majority of the properties on the site count for 'Hotels.com Rewards' (295,000 properties, which is about 10 times more than all of the 'big six' loyalty schemes combined!)
Hotels.com Rewards (their home page is here) is an idiot-proof loyalty scheme:
You earn 1 credit for every night you stay, whatever the chain and even vacation rentals

When you have got 10 credits, you get a free night
The value of the free night is the average price you paid for those 10 nights
Your credits don't expire as long as you collect or redeem at least one night every 12 months
There aren't any catches when you redeem. There are no blackout dates and you can pick any property on Hotels.com that takes part in Hotels.com Rewards (ie most of them). You can pay the difference if you want to book a hotel which is more expensive than the value of your free night voucher. You do have to pay taxes and fees.
There is a lot of upside here:
ALL of your stays (assuming the hotels or vacation rentals you book are in Hotels.com Rewards and most are) will count towards free nights. No more 'wasted' stays.
Your free night can be used to book any room on Hotels.com. Most reward schemes restrict the ability to book club rooms, suites, family room etc. That is not a problem with Hotels.com Rewards.
When travelling, you are free to stay at the hotel which is most convenient for where you need to be – no need to mess around with badly reviewed properties or out of the way hotels purely to find one in your favourite chain.
If you book multiple rooms, you get credit for all of them. Most hotel loyalty schemes restrict you to earning points on one (IHG), two (Hilton) or at most three (Marriott) rooms per night. Note if you book a vacation rental with multiple rooms, eg a 2-bed apartment, you will only get one credit per night.
The only snag is that Hotels.com bookings do not count for points or stay credit in the loyalty scheme of the chain where you are staying. You may get your status benefits but it is down to the goodwill of the hotel.
If you are booking independent hotels, or hotels chains where you do not collect their points, Hotels.com could make sense.
How do you get your extra Hotels.com Rewards free night credit?
The good news is that this special Head for Points code can be used at virtually any hotel or vacation rental that can be booked on the Hotels.com website that is eligible for Hotels.com Rewards. There are no restrictions on what chains can be used.
Here is the process:
Stage 1:
Visit Hotels.com via this link, or any other link in this article. The code will only work if you visit the Hotels.com UK site via a link on Head for Points.
Stage 2:
You must log into your Hotels.com Rewards account before booking.
Stage 3:
Select your room, which must be:
a pre-paid one
for a TWO-NIGHT or longer stay
completed before 4th September 2019
Stage 4:
Enter the code RWD1H4PA19 when booking as shown below (you might need to click the image to enlarge).
Once you've applied the code, the punch card will show three Rewards Nights.
If you don't see the price breakdown with the bonus free night added to the punch card, the code hasn't been applied properly. This could mean that you've visited Hotels.com via a third party and not via a link on Head For Points.
The last day to book is Sunday 3rd March.
You can only claim one free night credit per Hotels.com Rewards account.
The value of the extra HfP night credit will be average value per night for your stay. If Night 1 was $90 and Night 2 was $100, you will receive three credits in your Hotels.com Rewards account for the value of $90, $100 and ($90+$100/2) $95 for the 3rd credit. When you've reached 10 credits, the value of your free night is the average of the 10 credits.
What is the small print?
You can find the full T&C's on this page of the Hotels.com website. There are no major exclusions or issues, however.
It might take up to four weeks for the extra reward night to be added to your account, but they usually arrive immediately after your stay. We have run this promotion a few times over the years and never had any problems.
The last word ….
We'd like to thank Hotels.com for making this offer available to Head for Points readers. If you collect Hotels.com Rewards free night credits, or you think that this is a good time to start, an extra credit will give you a good push towards your next free night.
---
Hotel offers update – December 2023:
Want to earn more hotel points? Click here to see our complete list of promotions from the major hotel chains or use the 'Hotel Offers' link in the menu bar at the top of the page.
Want to buy hotel points?
IHG One Rewards is offering a 100% bonus (some members may see less) when you buy points by 30th December. Click here.
Marriott Bonvoy is offering a 30% bonus when you buy points by 20th December. Click here.