Who did you pick as your most loved Economy airline? And who won the New York flights?
Links on Head for Points may pay us an affiliate commission. A list of partners is here.
Last week we ran a market research survey on Head for Points, dressed up as a competition. As I didn't think of the original idea, I am free to say that the concept was very clever.
An airline approached us to get an understanding of who people would choose to fly with if price, airline miles, status benefits and other perks not included in the ticket price were stripped out. The easiest way to do this was to create exactly such a situation. Not a hypothetical situation, but a real one. We asked readers to name the airline they would choose to fly to New York with if they could pick any carrier. The winner would get flights to New York, flying the very same airline that they picked.
We first ran this competition in 2018, and both the secret sponsor and HfP thought it would be interesting to see what had changed a year later. Today I want to share the results with you.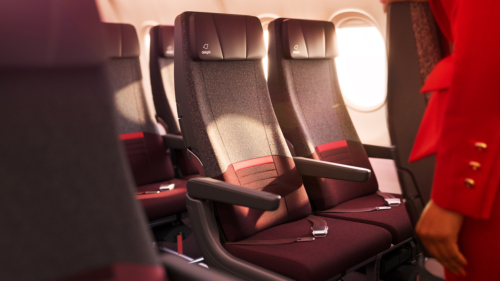 Who is your favourite Economy carrier?
In only a week we had 12,179 valid entries. This was a slight increase on the 11,934 entries we got last year. The results were (2018 results in brackets):
Virgin Atlantic 55% (55%)
British Airways 32% (29%)
American Airlines 4% (6%)
Norwegian 3% (5%)
Delta 2% (3%)
United 1% (1%)
Well done Virgin Atlantic (again). Whilst I did predict this before we started, I was slightly surprised that Virgin's share of the vote held up. My gut feeling was that British Airways would take share from them as the memories of its well publicised economy service cuts, which have been partially reversed, began to fade, but it didn't happen.
Why did people pick Virgin Atlantic? The top reason was 'Brand reputation' (36%) which shows that all of their marketing, customer experience and PR efforts have paid off. 'Previous experience' came 2nd at 27% – so people who fly it are happy to fly it again – followed by 'Crew and service' with 23%. As a reminder, you could only pick one reason.
Why did people pick British Airways? 'Previous experience' was the winner here with 36%. 'Brand reputation' was surprisingly strong with 34%. 21% picked 'Crew and service'.
Looked at from the other angles:
Virgin was the only airline which got its highest score for 'Brand reputation'
All of the other five airlines listed (BA, Delta, American, Norwegian, United) got their highest 'why would you fly them?' score for 'Previous experience'
As with last year, Virgin had the highest score for 'Crew and service' (which, arguably, shares characteristics with 'Brand reputation')
'Food and beverage' and 'In-flight entertainment' were rarely mentioned by anyone as the key factor. Norwegian scored highest on wi-fi which is interesting because – whilst they have it on short-haul in Europe – they do not have it on most of their UK-US flights, although it is coming.
I should mention that we plugged the competition via Facebook and it was picked up via some competition websites. The results are not exclusively driven by our regular readers and include the broader travelling public.
Whilst British Airways increased its share of the vote slightly, it did NOT take votes from Virgin Atlantic. The biggest faller was Norwegian, which I can only imagine lost votes due to publicity over its financial problems, and to a slightly lesser extent American.
This might be partially explained when you look at the split of passengers by age. We didn't ask about your age in our economy competition last year.
If you draw a line at 45 (we had three age brackets under 45 and three age brackets above 45) then there is a clear split:
You were more likely to pick Virgin, American and Delta if you were under 45
You were more likely to pick British Airways, Norwegian or United if you were 45+
I would imagine that BA's improved showing this year came primarily from people switching from Norwegian.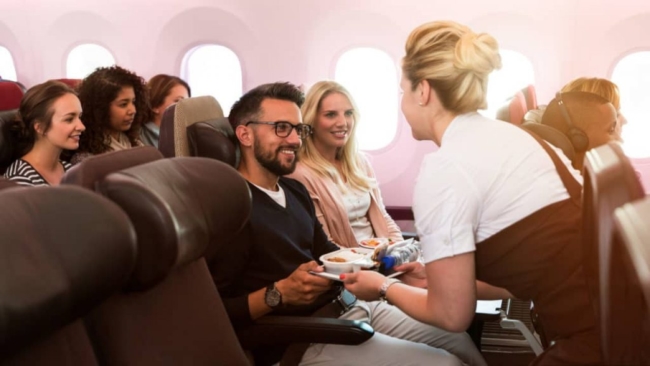 And Virgin Atlantic said …..
I sent these results to Virgin Atlantic for comment. Daniel Kerzner, Vice President Customer Experience, said:
"We're delighted that our Economy offering has been recognised as most loved by passengers. We are committed to putting the customer at the heart of everything we do. We want to further differentiate our product and service and give people an even better way to travel, and to be loved for it."
I thought it best not to ask for a comment from any of the other airlines ….
What can we draw from this?
There are a few key elements to take away from this, I think:
The Virgin Atlantic marketing, customer experience and PR machines do their jobs well, with the reputation of the airline being a key reason why people choose to fly it.
British Airways is recovering, slowly, from the bad PR in 2016/17 caused by its (mainly reversed) cuts to the economy product. The astonishingly low seat score (only 3% of people who picked BA picked it primarily because they liked the BA seat) shows that people are fully aware what they are getting.
Norwegian's high score for offering wi-fi – even though it doesn't on most long-haul flights – shows how easily marketing messages can get confused. Norwegian scored better for 'Previous experience' this year, possibly because more and more people are trying it out, but the sharp fall in their overall vote must be a worry. If our readers are nervous about picking them because they might lose their prize if the airline goes bust, imagine what the paying public are thinking.
No-one seems to put much importance on IFE or food and beverage, or readers decided there was little to choose between carriers
And who won the two free tickets to New York?
Congratulations to our winner, Aaron W. He chose Virgin Atlantic as this preferred carrier and will soon be heading off with them to New York.