My Barra beach landing – the day I flew to Barra and landed on the sand (Part 2)
Links on Head for Points may pay us an affiliate commission. A list of partners is here.
This is part two of my review of my trip to the Outer Hebrides, flying with Loganair and landing on the beach at Barra.
Why did I fly to an island in the Outer Hebrides with a population of 1,100? Because it is the only place in the world with a scheduled flight which lands on a beach. And who wouldn't want to try that?
Part one of this review, covering my flight to Barra, is here.
Inside the terminal
I thought it best to find out where I needed to check-in for my return flight. It wasn't difficult, given that the terminal is about 100 feet x 30 feet: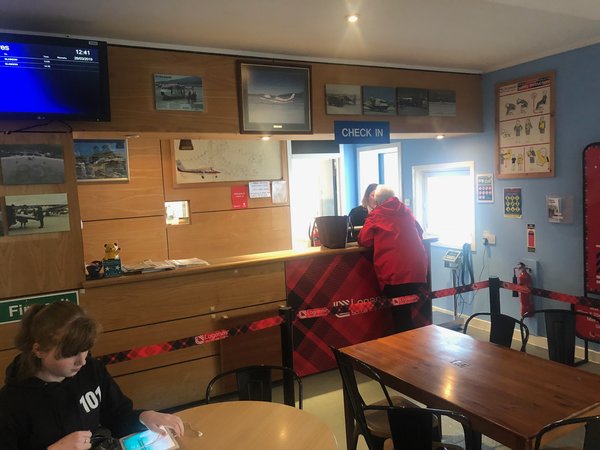 I didn't get a photograph of the cafe counter, which was a mistake. The cafe is excellent. I had a plate of scampi and chips, all cooked to order, for £8. If I had a cafe like this on my street I would be in there all the time! Once I had arrived, all of the cafe customers got up to board the plane for its return trip to Glasgow so I had it virtually to myself.
Once I'd eaten I thought I'd check out the local vicinity. Once you walk out of the door, there is literally nothing to see except hills and scrubland – or so I thought. This is the terminal from the front: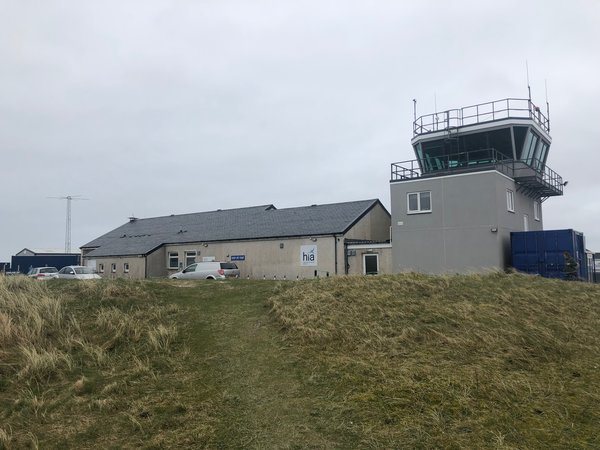 Turn to face the other way and you see this path: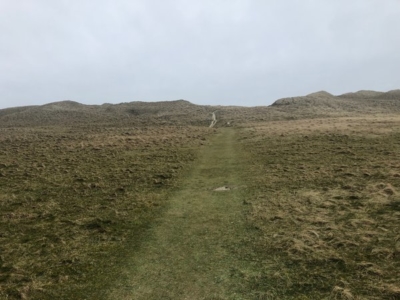 With half an hour to fill, I thought I'd see where it went. I was genuinely stunned when, just over the horizon in the picture above, the land dropped down into a beautiful bay:
and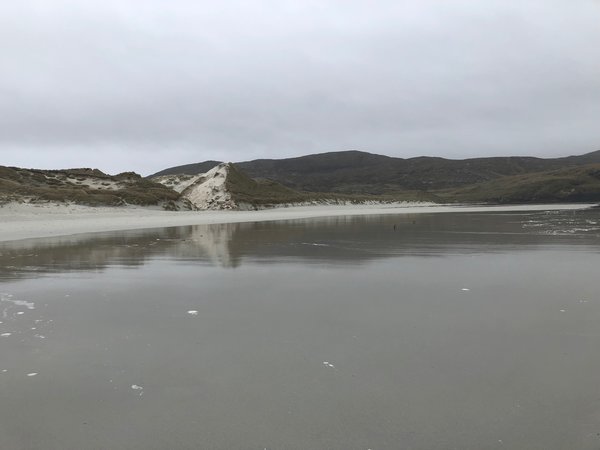 I was utterly, totally alone on a huge beach, on a very cloudy and cold April day. It was great.
The journey home
When I arrived back at the terminal, my return flight was coming in to land on the beach. I was lucky and caught it on video.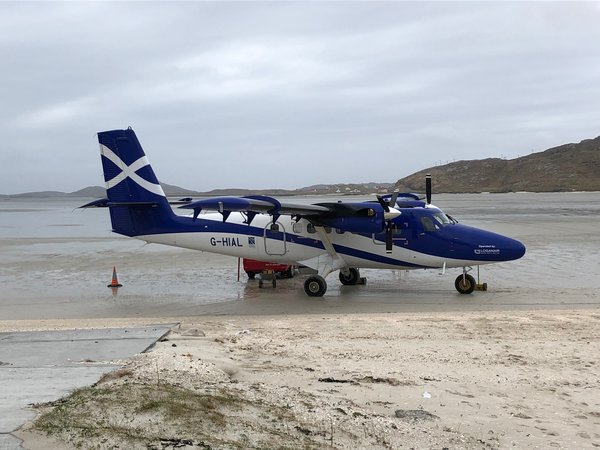 There is no security at Barra. Well, there is a door marked 'Security' you walk through but that is about it!
I had Seat 2A on the return, another solo seat. This is one of the best seats for being able to see into the cockpit during the flight – don't take 1A as you are too close to the bulkhead to see in.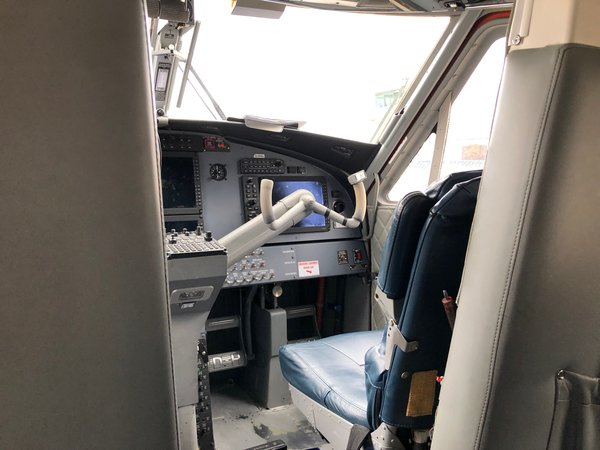 The video shows the take-off.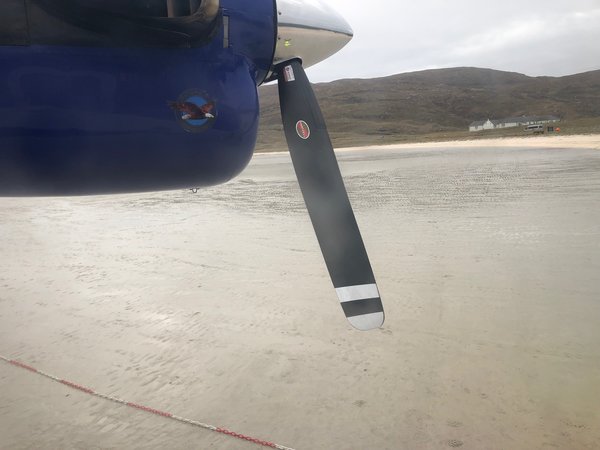 Around an hour later we landed back in Glasgow, directly on schedule.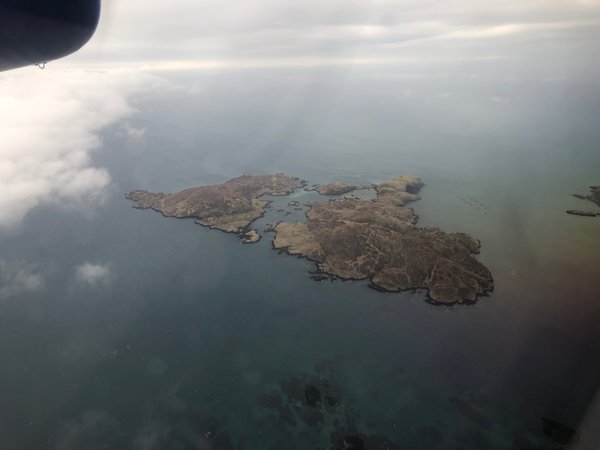 If you're interested in aviation then I thoroughly recommend the flight to Barra. You may want to stay a bit longer than I did, especially if you go during the Summer, but the quick turnaround worked well for me. If you pick your dates properly (remember the flight times change with the tide times) it is even possible as a day trip from London. Four flights in a day seemed a bit excessive to me so I stayed overnight in Glasgow, a city I have rarely visited.
Here is our Barra beach landing video
I shot quite a lot of video during my flights including the landing and take off from the beach – click the image below to view it. At 7 minutes, it is longer than our usual videos but well worth it, and we didn't put the usual music on this time! If you can't see it, click here to visit the Head for Points YouTube page. You can also subscribe to our channel via that link.