How to get a discount on Gatwick Express train tickets (2019 edition)
Links on Head for Points may pay us an affiliate commission. A list of partners is here.
This is our updated guide to saving money on Gatwick Express tickets.  It is a companion piece to our guide on saving money on Heathrow Express tickets which we updated last week.
We get the occasional email from readers asking about the cheapest way to get to Gatwick Airport.  Learning how to get a discount on the Gatwick Express is totally different to saving money on Heathrow Express.  There are no online discount codes or Gatwick Express promotional codes to share.  What you do have are a variety of alternative train options to Gatwick, potentially saving over 50%.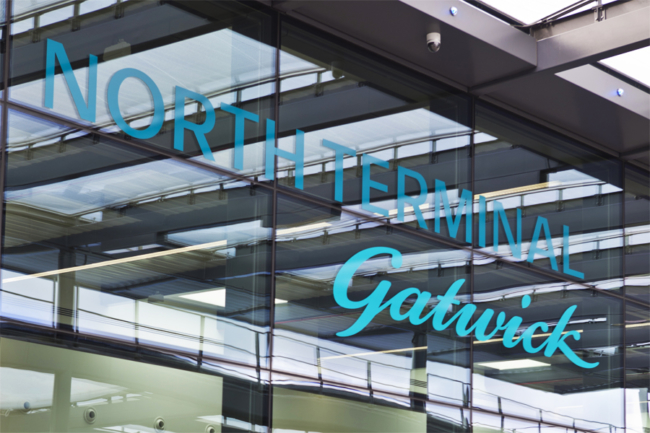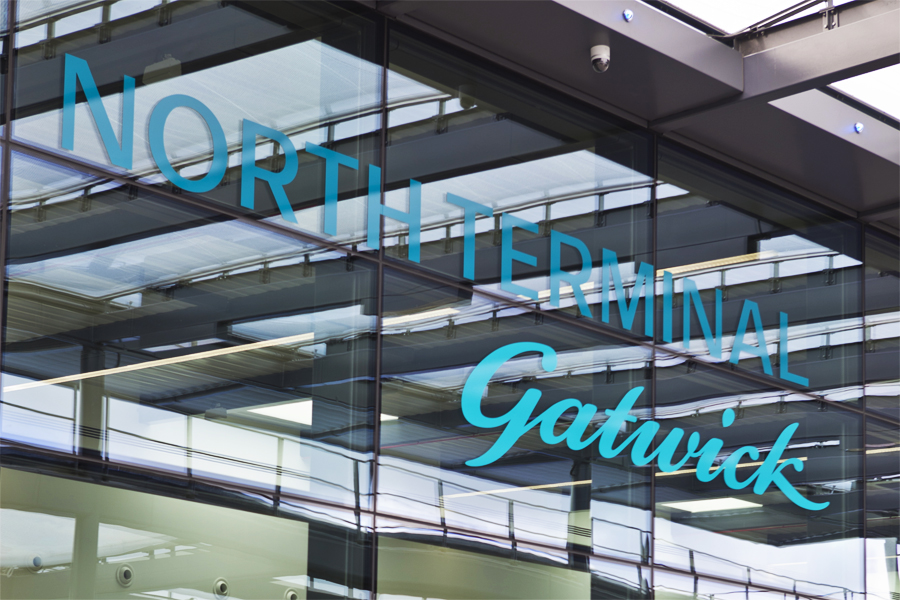 When I was living near Clapham Junction, Gatwick was my favourite airport to fly from.  There are several trains an hour from Clapham Junction straight to Gatwick's South Terminal and using your Oyster card, or a contactless credit or debit card, you can just rock up at the station and go straight to the platform.
If you want to save a bit of time and are close to Victoria the Gatwick Express or Southern services are an alternative.  You can also take Thameslink from stations such as West Hampstead, St Pancras, Farringdon, City Thameslink, Blackfriars and London Bridge.
So what's the best option?
For readers not familiar with Gatwick, you need to understand the difference between the Heathrow and Gatwick Express services.
The Heathrow Express runs, for the last part of its journey, on a dedicated piece of track paid for by Heathrow Airport itself.  Until Crossrail opens, only Heathrow Express and TfL Rail (ex Heathrow Connect) services use this track, and the airport is free to charge what it likes to use it.
Gatwick Airport, on the other hand, sits on the normal rail line from London into Brighton. The Gatwick Express is only one of several train services to use the station. Whilst the most expensive, it is only marginally the fastest and – for many people – its terminus at Victoria may not even be very convenient.
The station at Gatwick is based in the South Terminal, now home to British Airways. If you are going to or from the North Terminal, mainly used by easyJet, you need to change for the 3-minute ride on the transit train.
Here is a comparison of the different train companies using Gatwick.  Frequencies are based on Monday to Friday services.
Note that children under 5 do not require a ticket on any UK train service.
No seat reservations are possible on any of the Gatwick rail services.
Gatwick Express
Trains terminate at Victoria
Four trains per hour
Typical journey time 29 minutes
One-way ticket £19.90 (10% cheaper online at £17.80, not-same-day return £37.80 or £33.70 online)
The First Class Anytime Return ticket, which is very expensive on paper at £61.40, comes with a good perk – access to the No 1 Lounges at Gatwick North and Gatwick South (an upgrade to the Clubrooms lounge is available on the door for £15) – you can find out more here
If you use your Oyster card on Gatwick Express you will be charged the standard one-way fare – it is cheaper to book online in advance for the 10% discount.  You can also book via the Gatwick Express app which stores your ticket so you have nothing to print.
There are good group and family discounts:
If two people travel together, they can buy 2 x return tickets for £48.40 online, ie £24.20 each via Web Duo – see here for details
A group of 6 can travel from £11.70 each (based on an Anytime Single)
A group of 4 can travel from £22.25 each (based on an Anytime Return)
First Class group offers and '10 for 8′ tickets are also available – see here for prices
First Class offers little additional benefit, based on Rob's experiences (I've never tried it).  The seating is still 2 x 2, although there are additional tables.
The bottom line, though, is that the key to saving money on the Gatwick Express is to not take the Gatwick Express! Train tickets on other routes are available for as little as £8.50 per person each-way as we will see.  For a larger group, the premium for the Gatwick Express is less steep if you buy one of the 'group save' tickets above.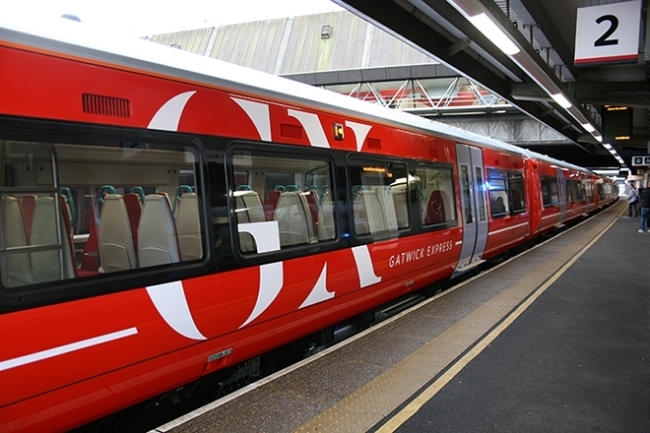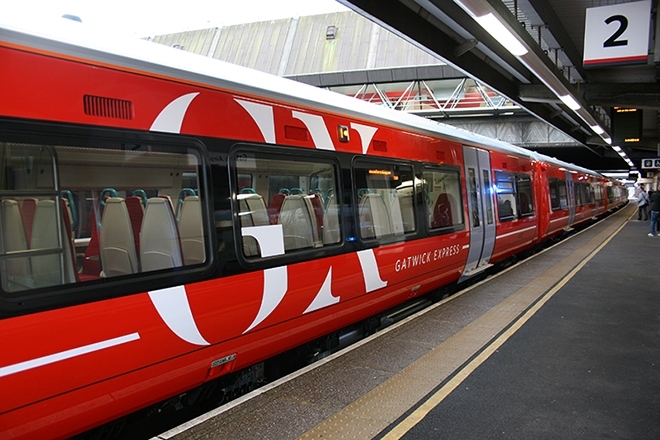 Southern Railway
Trains terminate at Victoria
Four to five trains per hour
Typical journey time 31-38 minutes
One-way ticket £16.70 from Victoria (but using Oyster or a contactless payment card it is only £8.30 off-peak / £15.10 peak – this price is not available with a paper ticket)
Group Save offers a 34% discount when 3-9 adults are travelling together with kids travelling for £2 each
If you want to commit in advance to a specific train, tickets can be pre-booked online for £12 each way.  But unless you don't have an Oyster or contactless payment card (and it's worth getting one simply to use the train to Gatwick) I wouldn't bother pre-booking a train as you would need to buy a new ticket if you missed your train.
As far as Oyster pricing is concerned, peak hours are Monday to Friday from 06.30 to 09.30 and from 16.00 to 19.00.
In theory, Southern sell a handful of £5 Advanced Purchase one-way tickets to Gatwick on each train.  These are difficult to get, however – they tend to appear at random 4-6 weeks before travel even though they are meant to be available 12 weeks in advance.  It is worth checking for these but prepare to be disappointed.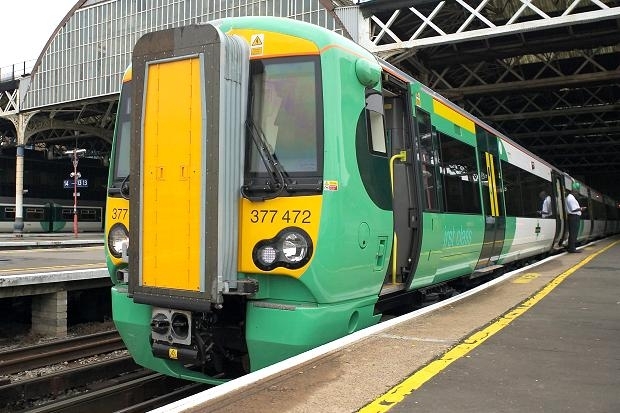 Thameslink
Trains pass through London, stopping at London Bridge, Blackfriars, City Thameslink, Farringdon and St Pancras International
Four fast trains per hour plus a further three trains which make additional stops
Typical journey time 28 minutes from London Bridge to Gatwick Airport on the fast services
One-way ticket £11 to/from London Bridge (Oyster or contactless payment card fare £8.10 off-peak / £15.10 peak)
Group Save options are discussed here
All Thameslink services to Gatwick are now operated by the new 700 series trains.  These are air-conditioned and have more luggage space.  The picture below is of a standard class carriage – First Class is also 2×2 seating but has tables and power sockets.
The First Class carriage at the rear of all Thameslink trains is declassified and standard class passengers can use it – see here for confirmation.  Not many people know this ….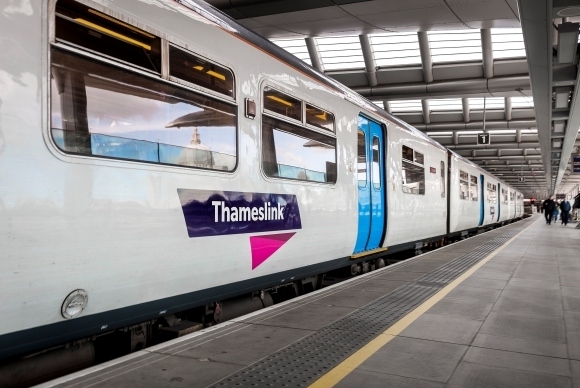 For all of these services, it may make sense to buy a Network Railcard if you will be taking a number of National Rail trips.  The card costs £30, is valid for a year, and offers 1/3 off for up to four adults and 60% off for up to four children (if travelling together).  The only restriction is that it cannot be used before 10am Monday to Friday.
With Oyster and contactless cards being accepted on Southern Railway as well as the Thameslink all the way to Gatwick, I can't find a reason why you should pay for a paper ticket unless you have a Railcard.
Summary
So, as you can see, there are plenty of cheaper alternatives to the Gatwick Express available.
The 'Oyster or contactless credit or debit card' fare on Southern or Thameslink is the overall winner at £8.10 – £8.30 off-peak.  That said, if you are travelling in a group the Group Save Gatwick Express tickets are decent value.
Gatwick Express trains have improved luggage space and marginally better seating than standard trains.  However, peak hours Gatwick Express trains run to and from Brighton, as do 50% of off-peak services.  This means that there will not be a train waiting at the Gatwick platform to board immediately and it may be full when it arrives at Gatwick.  The luggage space may also be taken up with fold-up bicycles!
(To add to the confusion, during off-peak times Southern uses Gatwick Express carriages to operate some of its standard services.  You can buy a Southern ticket – which is clearly marked 'Not valid on Gatwick Express' – and then find yourself getting onto a train with Gatwick Express branding!)
It is worth remembering that the fastest Southern trains between Victoria and Gatwick take 31 minutes.  The Gatwick Express takes 29 minutes.  There isn't much in it!
It is important to note that the ticket machines at the airport station are owned by Gatwick Express. They are programmed to prioritise Gatwick Express tickets and you may need to work through a number of screens to find tickets from Southern or Thameslink. You don't need to worry about the ticket machines if using Oyster or a contactless payment card of course – just touch in at the gate.