How to get a discount on Heathrow Express train tickets (2023 edition)
Links on Head for Points may pay us an affiliate commission. A list of partners is here.
It's been a while since we last looked at the different ways of finding a Heathrow Express discount.
To celebrate the 25th anniversary of the service – we're going to the birthday party next week! – I thought it was worth an update even if you're not planning a trip at the moment.
You can book your tickets via the Heathrow Express website here.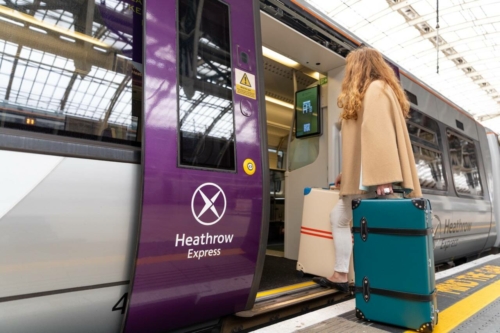 'Secret' discounts are nearly, but not quite, dead
For many years, airlines opearating at Heathrow used to offer discounts on Heathrow Express tickets to passengers who booked via their websites. This is no longer possible.
The only offer I know of is in association with Mastercard.
The link for your discounted Heathrow Express ticket is here. It is only valid for selected Mastercard cardholders. You need to try to register your Mastercard to see if it is accepted or not.
You save 12% on full fare standard and First Class tickets.
Remember that children travel FREE
Children under 15 travel for free on Heathrow Express.
This makes a substantial difference to the maths when you compare the train to a taxi.
Make serious savings by booking in advance
A range of Advanced Purchase tickets is available.  If you can plan ahead you can make big savings.
You can see the full list of prices here.
Tickets can be as cheap as £5.50 one way.  There is a yield management system in place, so if you book late or for a busy day (tickets are valid for a certain day, not a certain train) you will pay more.
Combine that with the fact that children under 15 are free, and a family of four could get to Heathrow for as little as £11. It could be even less with a Railcard.
Discounts for two or more people travelling
Heathrow Express has a special offer for two people travelling together – £55.50 return in Standard Class. Full details are here. You need to use promotion code DUOSAVER when you book.
If you are travelling in a group of three or more adults, see a deal for that here which saves 33% using Heathrow Express discount code 3RDOFF.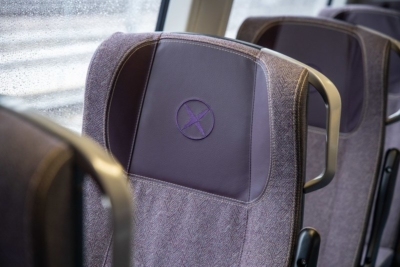 Earn Avios points or Heathrow Rewards points when you book
You are able to collect Heathrow Rewards points on Heathrow Express tickets booked online. This works on both the main website and the Heathrow Express app.
You earn 1 Heathrow Rewards point per £1 spent. Premium tier members of Heathrow Rewards earn 2 points per £1. They can be redeemed 1:1 for Avios, Virgin Points, Emirates Skywards miles, Heathrow shopping vouchers and various other bits and pieces.
You can also collect Avios with your Heathrow Express tickets as this article explains. This is a far more generous offer than the Heathrow Rewards one because you earn 5 Avios points per £1 spent (see ba.com here).
There is a snag, of course. You need to visit www.heathrowexpress.com/avios to book. This site does not allow you to mix a promotional code with your booking, nor can you book Advanced Purchase tickets.
Using a railcard on Heathrow Express
Don't forget that if you have a railcard (Network Railcard, 16-25 Railcard, TfL Annual Gold Card, Senior Railcard etc) then you can also get a discount – my Mum gets 34% off with her Senior Railcard.
Details of how to claim a Railcard discount are on this page of the Heathrow Express site.
Big discounts if you work for an airline
You save 75% on full-fare Express Saver and Business First tickets if you work at Heathrow – see here and scroll to the bottom. This discount also applies to employees of airlines that operate out of Heathrow who have a valid airline photo ID card.
This means that if, for example, you work for British Airways at Gatwick, you are still entitled to 75% off your Heathrow Express ticket. An easyJet employee would not as easyJet does not fly from Heathrow.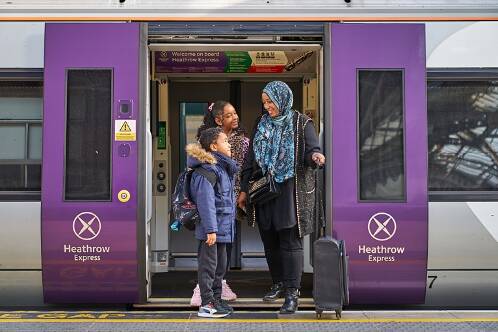 A free upgrade if you are Star Alliance Gold
You are able to upgrade your standard class ticket to First Class if you have a Star Alliance Gold card from any of their member airlines. Simply sit in the First Class carriage and show your Gold card to the conductor.
The website for the offer is here. Note that whilst the website says that you needed to have a 'full fare' Heathrow Express ticket, this is never imposed.
A free upgrade if you are British Airways Gold Guest List
The least known benefit of being a British Airways Gold Guest List member is a free First Class upgrade on Heathrow Express. This is also valid for one person travelling with you.
As ba.com explains, simply sit in First Class and show your Gold Guest List card and your standard class ticket to the conductor.
A standard British Airways Executive Club Gold card will NOT work – there is a small 'GL' in the corner of Gold Guest List membership cards.
Don't forget the Elizabeth Line
If you don't want to take the Heathrow Express at all, the slightly slower Elizabeth Line service also stops at Paddington, Heathrow Terminals 2-3, Terminal 4 and Terminal 5.
If you've not taken the Elizabeth Line to Heathrow in recent weeks, you might not know that a faster timetable was introduced in May.
Elizabeth Line fares are included in the daily fare cap for all your tube, tram, DLR, bus, overground and National Rail travel in London so you will never pay more than £14.90 for Zones 1-6 (which includes Heathrow).
If you have a London travelcard, for Zones 1 to 6, taking the Elizabeth Line will cost you nothing extra. If you have a travelcard for fewer zones, you only pay the difference between zone 6 and the outermost zone on your travelcard.
And, of course, there are the tube and indeed bus options. Both are cheaper, but the tube does lack the comfort and space of the trains – the Heathrow Express is, in my view, the 'poshest' train service in the country. In many ways, it depends where you are starting from as to whether going via Paddington is convenient.