What is the best Star Alliance frequent flyer programme for you?
Links on Head for Points may pay us an affiliate commission. A list of partners is here.
A lot of people ask me about the best Star Alliance frequent flyer programme so I thought it was worth running through the options again.
Unfortunately, this is the ultimate 'how long is a piece of string' question to which there is no right or wrong answer.
It would be great if there was a 'slam dunk' easiest option.  There used to be – Aegean was the default choice for a while, and bmi British Midland before that – but no longer.
You need to remember that frequent flyer scheme attractiveness is a function of:
Earning rate for a specific route and class of service
Burning rate for a specific route and class of service
Point thresholds required for status
Amount of time status lasts
Specific benefits gained from holding status with that airline
Ability to earn miles from third parties
Whether and how they impose fuel surcharges on redemptions
Whether you can do one-way redemptions
Whether the programme allows family accounts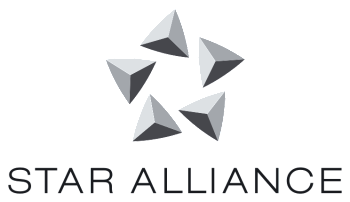 Programme A may get you status the quickest if your flights are all on Carrier X in flexible business, but Programme B may get you status quicker if your flights are all in discounted economy.  Programme C may have higher status thresholds than either, but may give status for 2 years (and/or have a soft landing if you don't renew).  Programme D may have higher thresholds than either A, B or C but have extra availability of award seats for its own elite members.
Flyer A may fly a lot so earns all the miles he needs from flying.  Flyer B may only do the odd flight, so is reliant on the airline having a credit card partner if they are to get enough miles for a decent redemption.  Flyer B may also prefer a programme that allows one-way redemptions, as he could use a small amount of miles to fly to XXX and fly back using Avios instead ….
Or perhaps you're doing a one-off Star Alliance flight with your family – in which case you need a scheme which offers a family account as otherwise you'll have 3-4 accounts with too few miles to use.
It's all very complicated!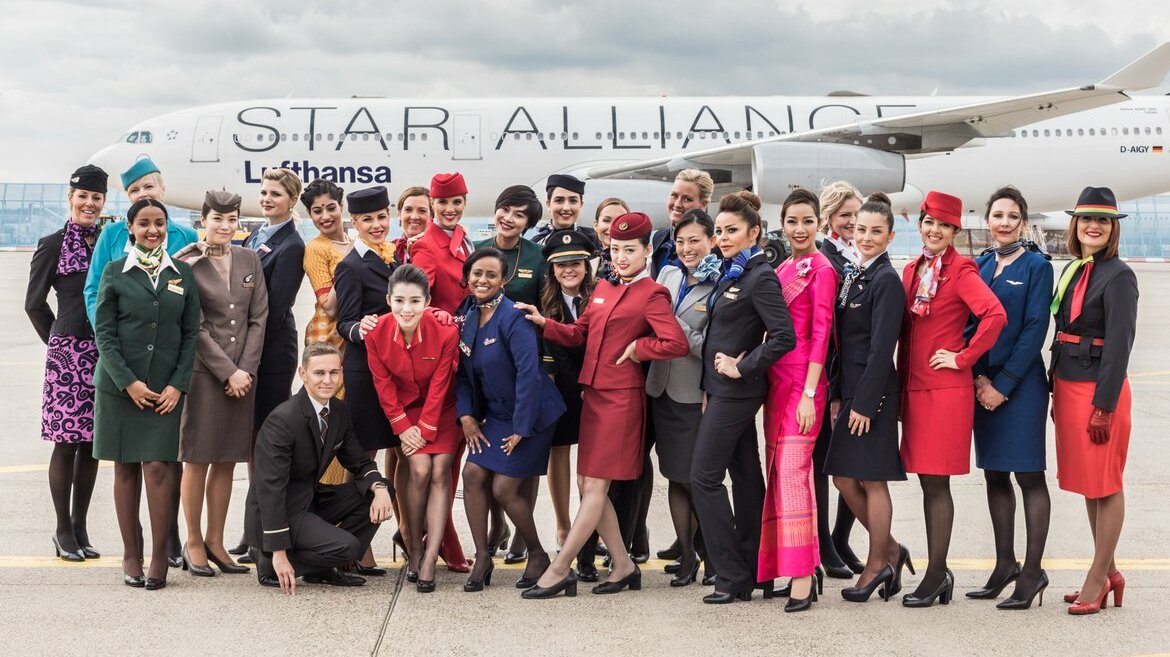 Here are some examples:
I stick with Lufthansa Miles & More for Star Alliance flights now.  Why?   Well, I like Lufthansa First Class a lot, and availability is heavily restricted to Star Alliance partner airlines.  It is, however, easy to get it (for 1 person, at least) using Miles & More miles.  Lufthansa also has decent redemption rates to the Middle East, and availability is excellent in UK half-terms as German and Swiss schools are not off.  Miles & More has a UK credit card and I am able to pay my hefty VAT, PAYE and self-assessment tax bills by linking it to a Curve Card.  If you can earn status, you benefit from a soft landing – so if you get Gold (Senator) you effectively have status for FOUR years, 2 years as Gold / Senator and 2 year as Silver / Frequent Traveller.
Just last week, I booked Anika on a complex Germany – Switzerland – Chicago – middle of nowhere redemption, booked seven days in advance.  Three flights (SWISS, SWISS, United), all in business class, which only cost 56,000 miles and £289 in taxes one-way.  I was happy with that.
(On the downside, Miles & More miles expire after 3 years – however much activity you have – unless you hold the Miles & More credit card.  They are not an American Express Membership Rewards transfer partner either – if I need to top up my account, I would normally use Marriott Bonvoy points although ALL hotel transfers to M&M are currently suspended.  And their taxes can be huge.  And the earning rate for many Star partner airlines is poor.  And they don't do family accounts.  For many people, Miles & More is a terrible choice – it just happens to work for me.)
Singapore Airlines is the other Star carrier that tends to restrict award availability on its own flights to its own members.  I have booked Singapore Airlines First Class in the past and the only way to get this was via moving Amex points to their Krisflyer scheme. I also booked four Singapore Airlines seats in Business Class a few years ago and, because I needed the extra availability not offered to Star Alliance partners to get four together, this also had to be booked direct.  Singapore Airlines also has VERY low pricing to the Middle East (you fly Lufthansa or SWISS) and has various other sweet spots too.
Turkish Airlines offers status for 2 years once you achieve it.  There are severe issues around booking reward seats on partner airlines, however – you must book your tickets in person at a Turkish Airlines office.
Aegean used to have unbelievably easy targets for achieving status.  This gravy train ground to a halt a few years ago.  It is still an easy scheme to earn status with as long as you can fly FOUR segments on Aegean itself each year – you can no longer get status purely via partner airline travel.  If you want the quickest route to Star Alliance Gold status, and you can fit in a four segment trip to and around Greece on Aegean once a year – Aegean is the scheme for you.  (If you do not achieve four segments, the mileage requirement for Gold is substantially higher.)
Avianca generally has lower priced redemptions than other airlines, and has a 'cash and miles' option.  Avianca also doesn't charge fuel surcharges on redemptions – even on airlines like Lufthansa who charge them to their own members!  The airline has a track record of making 'no notice' changes to their scheme, however, and if you have issues you are dealing with a company based in Latin America.
Asiana, the South Korean airline, has a 10 year expiry period so you aren't at any risk of losing miles.  They are also partners with Etihad and Qatar Airways so you could top up your account with flights on those airlines.
Asiana and ANA are, I think, the only Star Alliance carriers to let anyone have a family account.  Aegean has one too but it is only open to Silver and Gold status members.  Turkish has one – not sure if it is local residents only – but you must supply birth and marriage certificates first.
This is only a sample of the options available from the 28 Star Alliance airlines.
Only one Star Alliance partners has a UK credit card – Lufthansa Miles & More (our card review is here).  In addition, American Express Membership Rewards lets you transfer 1:1 to SAS and Singapore Airlines.  Of the two, Singapore has the more generous award chart – most people find SAS redemptions to be poor value on most routes.
Hotel transfers to Miles & More are currently suspended.  If/when they resume, Marriott Bonvoy opens up some other options if you get their Starwood Preferred Guest American Express card (review here) and move the points across.  Most Star Alliance airlines are Marriott Bonvoy transfer partners – here is the full list – and the ratio is a generous 3:1,with a 25% bonus if you move in chunks of 60,000 Bonvoy points).  You can also move Amex Membership Rewards points into Marriott Bonvoy – at a 2:3 rate – and then onto other airlines.
There is one other important thing to remember about Star Alliance status.  A Silver card only gets you lounge access with the airline grouping that issues your card.  If you turn up at a Lufthansa lounge with a Lufthansa economy ticket and a Thai Silver card, you're not getting in.  (Thai Gold, yes, Miles & More Silver, yes.)  This is the opposite of BA / oneworld, where a Silver (mid-tier) card on any airline gets you into any lounge.
This means, if you fly with Lufthansa most of the time and want lounge access, you actually need to compare the flights needed for Miles & More Silver with the flights needed for (fill in whatever airline) Gold.  This complicates the analysis even further.
So …. there is no easy answer.  For a European-based programme with its own UK credit card, two years status once achieved, a soft landing and the ability to book seats other schemes cannot access (ie Lufty First Class) I still stick with Miles & More.  I am flying TAP Portugal to Lisbon next month and our miles are going into Lufthansa accounts.  You may come to a different conclusion.