Can you get a better travel deal with Tesco Clubcard points than Avios or Virgin Flying Club miles?
Links on Head for Points may pay us an affiliate commission. A list of partners is here.
Tesco Clubcard offers a very cheap way of accumulating Avios points and Virgin Flying Club miles without stepping on a plane. This is why I cover the best Clubcard earning offers on Head for Points and a broader range of Clubcard and Nectar deals over on our sister site Shopper Points.
Are Avios points a blinkered way of redeeming your Clubcard vouchers, though? After all, there are a huge number of other partners to choose from. Once in a while it is worth stopping to look at alternatives.
Let's take a look at Tesco's other travel partners.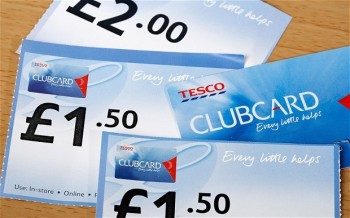 First, you need to ask yourself 'What is an Avios point worth to me?' – this linked post explains my views. If you settle on 1p, then 1p of Clubcard vouchers gets you 2.4p of value if you redeem for Avios.
Do any other Clubcard travel deals come close to Avios or Virgin Flying Club redemptions? After all, most Tesco partners now claim to offer '3x face value' which would be a better return than 2.4x with Avios. Let's take a look:
Clubcard redemptions with airlines
Virgin Atlantic and British Airways are the only airline partners since Monarch went bust. There are no alternatives here.

Clubcard redemptions with trains, buses, ferries and car hire
Although no train lines are directly represented, you can get 3x face value redeeming for a Railcard.
The various ferry and cruise companies are also 3x – I never book a ferry so I am not sure how easy it is to take advantage of other special deals.
National Express and Megabus both offer 3x face value.
Uber and Uber Eats was recently removed as partner, which is a shame as this was – for many people – the best Clubcard redemption of all. You really did get 3x face value as it is very difficult to get Uber discounts by any other route.
Eurotunnel does offer genuine value. Feedback from HFP readers is that you pay the same price as shown on their website, availability is the same as shown online and the vouchers get you 3x face value.
APH Airport Parking is also worth considering, although you need to book for a minimum of eight days. I don't know how easy it is to find APH discount codes, which cannot be combined with Tesco vouchers, elsewhere.
Clubcard redemptions for package holidays
Tesco works with many of the top groups such as Intrepid, P&O Cruises and Royal Caribbean. These are generally at a headline rate of 3x face value.
Back in "the old days' when Tesco was throwing around Clubcard points like confetti, I read some great stories about people who have had 'free' holidays via Clubcard points. The rules have been tightened over the years, though, and of course it is now harder to earn 10,000 / 20,000 / 30,000+ points per quarter.
Some tour operators have now capped the use of large amounts of Clubcard vouchers. Virgin Holidays left the scheme – back in the days when they allowed you to use unlimited amounts of vouchers it was an easy way to get a totally free family holiday.
With cruises, for example, Royal Caribbean does not allow redemptions against flights, taxes, admin fees etc, only cruise costs. There is a £510 per person voucher cap and a minimum cruise of 7 nights. The upside is that the minimum spend is also £510 per person so you could cover the majority of the cost of a cheap cruise with Clubcard.
P&O now has a maximum cap of £810 of vouchers per booking (Royal Caribbean is £510 per person) which makes it more interesting for a solo traveller. With cruise deals you are generally required to book the brochure price which may often be discounted via brokers.
You need to do the sums to see if these deals make sense. How much cheaper can you get the product if you book elsewhere?
Clubcard redemptions for hotels
This is also the land of small print! You can use Clubcard deals for 300% of face value with a number of hotel groups including Butlins, Hilton, Macdonald, Mercure, Novotel and Warner Leisure Hotels.
In general, you are restricted to UK stays, at weekends, paying the 'fully flexible' bed and breakfast price. Mercure allows midweek stays 'subject to availability' and lets you book 'advance saver' rates. Not all Mercure UK hotels take part.
Voucher codes are valid for Hilton Hotels 'Fully Flexible' rate at participating hotels in the UK & Ireland.
Hilton rooms can be booked seven days a week (you must book four days in advance) at Hilton, Conrad, Waldorf Astoria, Curio, DoubleTree, Hilton Garden Inn and Hampton branded hotels, in the UK only, priced off 'Best Flexible B&B rate' only. A long list of hotels also refuse to participate. There is now a dedicated Hilton / Tesco booking website which you can find here.
Hilton allows you to book most room categories with Clubcard tokens. This can make them more flexible than Hilton Honors points if you need a larger room or suite.
Historically you WOULD earn Hilton Honors points back when you stayed on a Tesco Clubcard rate. A couple of reader reports recently have said that this is not happening, although retro-claims are often successful.
Hotels.com also allows 3x face value, although you will not be able to earn or spend any Hotels.com Rewards in conjunction with Clubcard vouchers. This reduces the 'real' value by at least 10% because Hotels.com Rewards give, effectively, 10% back in free nights.
Conclusion
Fundamentally, I have never been able to get my head around the small print with many of the non-Avios travel deals. The only one that I know worked nicely for me was Uber, which has now been cut. Hilton is a possibility but not one I have tried yet. That isn't to say that some of the other deals are not worth it, they just don't work for me.
I think, for me, I will return to converting to Avios now that the Uber route is dead. This doesn't mean much, however, since I struggle to earn more than 250 points per quarter at the moment!
If you've got any experience of redeeming Clubcard vouchers for travel (or other) deals for genuine bargains then do post below. All of these deals can be found at the Clubcard Boost 'travel deals' page.
Love Clubcard, don't collect Avios? You should be reading our sister site, Shopper Points (www.shopperpoints.co.uk), which covers the latest Clubcard and Nectar offers without any distracting frequent flyer talk! Why not check it out now?