Did you know lastminute.com lets you refund non-refundable flights?
Links on Head for Points may pay us an affiliate commission. A list of partners is here.
The price gap between refundable and non-refundable flights is normally huge, as we all know.  The risks of buying a non-refundable flight can be partly offset by travel insurance, but that doesn't cover every possible reason for cancelling.
Sometimes you don't need to travel anymore for reasons which insurance doesn't cover.  Broken up with your partner?  Lost your job?  Got a new job?  Reward availability opened up?  Found a better flight deal via a Head for Points article?  Simply changed your mind about going?  Your travel insurance isn't paying out.
lastminute.com offers a little-known 'no excuses needed' insurance policy called Full Flex for non-refundable flights.  I'm sure you can see how this could be useful.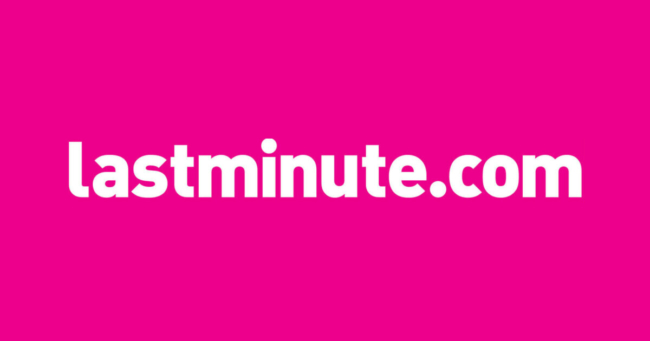 Oddly, Full Flex is very rarely discussed, even though lastminute.com has offered it for at least two years now.  I don't know of anyone who has ever used it, yet alone claimed on it.
(EDIT: there is a comment below from a reader who did use this, and claimed on it. He received his refund voucher immediately once he had called to cancel.)
Take a look at the screenshot below (click to enlarge).
I have priced up a Virgin Atlantic business class ticket to New York for March.  The cost is £1,959.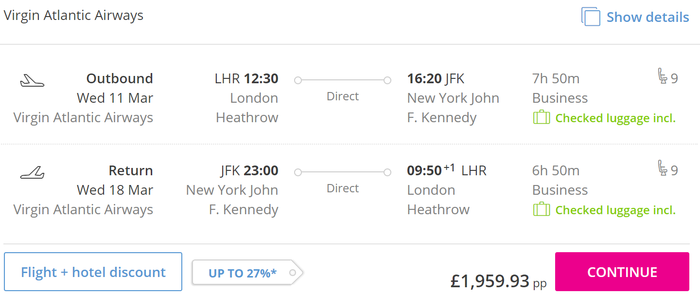 For an extra £80.88 per person, each way, I can turn my ticket into a 'virtual' refundable one: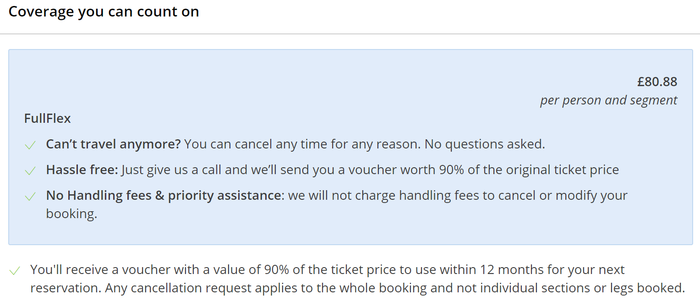 As the lastminute.com site says:
Can't travel anymore? You can cancel any time for any reason. No questions asked.
Hassle free: Just give us a call and we'll send you a voucher worth 90% of the original ticket price
No Handling fees & priority assistance: we will not charge handling fees to cancel or modify your booking.
You'll receive a voucher with a value of 90% of the ticket price to use within 12 months for your next reservation. Any cancellation request applies to the whole booking and not individual sections or legs booked.
You won't get your refund in cash.  It will come – within 48 hours of requesting cancellation – in the form of a lastminute.com gift voucher, valid for 12 months against a flight booking.  This is hardly a massive restriction in my view, given what you are being offered.
In my example, the extra cost was 8.5% of the original ticket price.  This appears to be standard, looking at various examples.  Note that lastminute.com does NOT include the cost of Full Flex premium in calculating the 90%, which means:
You book a flight for £1,000
You pay (roughly) £1,085 including Full Flex insurance
You get £900 back if you choose to cancel, in the form of a lastminute.com flight voucher
Doing the maths including the premium, you are only getting back 83% of what you paid – although that still isn't bad.
The option comes up during the payment process, once you have entered your name and address and after the page encouraging you to add car hire.  Note that the maximum claim is €5,000.  As this is an insurance policy you are allowed to change your mind within 14 days and get your premium back.
The rules appear straightforward and, if you want to lock in a good deal but are not 100% certain of making the dates, this could be a real option.
The only snag I can see with Full Flex is that war, natural disaster and the like are not covered – you cannot cancel if a problem breaks out at your destination. This could be a risk as the insurer would not pay even if the event was not your reason for cancelling.
For absolute clarity, Full Flex does NOT turn your ticket into a 'real' flexible one.  You cannot change the date or routing for free as you could with a 'real' fully flexible ticket.  Neither does it give you the additional airline miles or tier points that a 'real' fully flexible ticket offers.  The ONLY benefit you get (but it is a very good benefit) is the ability to cancel your flight without question at any point for a 90% refund.