Links on Head for Points may pay us an affiliate commission. A list of partners is here.
News in brief:
British Airways lounge in Amsterdam joins Priority Pass
We wrote back in July that BA had handed over control of the (fairly recently) refurbished British Airways at Amsterdam Schiphol to Prima Vista Group.
As per Ground Handling International:
British Airways customers travelling from Amsterdam can look forward to a new premium lounge experience. Prima Vista will refresh the food and beverage menu with an innovative, high-end offering, and a different menu will be exclusively designed by a professional chef each season.
From July 1, every passenger that visits the British Airways Schiphol lounge will be able to enjoy special monthly events with the latest technology and food and beverage experiences, such as to bartender and barista events, offering new drinks.
"We are very proud to develop this partnership with British Airways and IAG Group as their customer care vision perfectly matches Prima Vista Group's philosophy," said General Manager of Prima Vista Group, Italo Russo Silva. "We are convinced that the Amsterdam lounge is going to be really successful and that it will be the beginning of future global agreements."
This seemed to be a positive move.  Whilst the BA lounge looks OK, the offerings were – to put it mildy – very poor indeed.  As I found out in September, Prima Vista had genuinely improved the food on offer.
Prima Vista's next move may not prove so popular though.
The British Airways lounge at Schiphol is now accessible with a Priority Pass.  Take a look at the Priority Pass website here.  It is also available via Amex Gold's two free Lounge Club passes.
With a pretty much non-stop roster of British Airways flights throughout the day, this has always been a fairly busy lounge.  I'm not sure how much extra capacity there is to take Priority Pass guests.
The good news is that, literally next door to the British Airways lounge, is the Aspire lounge.  This is subtantially bigger than the British Airways lounge and is also accessible via Priority Pass.  I would be tempted to go there first rather than risk being squeezed in the BA lounge.
PS.  Don't forget that Priority Pass has a new promotion offering up to 40% off membership until 1st December.  Details are here.
Save 20% on Radisson Rewards redemptions this week
Radisson Rewards, the Radisson / Park Inn / Park Plaza loyalty scheme, has been running a series of 'member exclusives' offers.
Last week it was offering a 20% discount on transfers to airline miles.
More interestingly, this week it is offering a 20% discount on free night redemptions.
There is a bit of small print to note.  Importantly, it isn't actually a 20% discount – it is a 20% rebate.
This is not just semantics.  It means that you need to have the 'full' price of the room in your Radisson Rewards accounts.  Whilst a 70,000 points room will only cost you 56,000 points with this offer, you need to book it for 70,000 points and then wait for 14,000 points to be returned to you within 30 days of checking out.
Secondly, there is a limit on when you can stay.  Bookings under this offer must be completed by 31st March 2020.
I usually value a Radisson Rewards point at 0.33p, so you should be able to get around 0.4p via this offer.
Radisson Rewards is an EXCELLENT American Express Membership Rewards transfer partner.  You receive three Radisson Rewards points for every Amex point you send over, which means you can usually get over 1p per Amex point of value via free Radisson rooms.
Unfortunately, Amex transfers to Radisson Rewards are slow according to our last crowdsourced list of Membership Rewards transfer times.  Four days seemed to be average but we had one case of it taking seven days.  This is not ideal because you need to book your Radisson redemption by 20th November in order to receive your 20% points rebate.
Full details of the Radisson Rewards 20% points rebate can be found on the Radisson site here.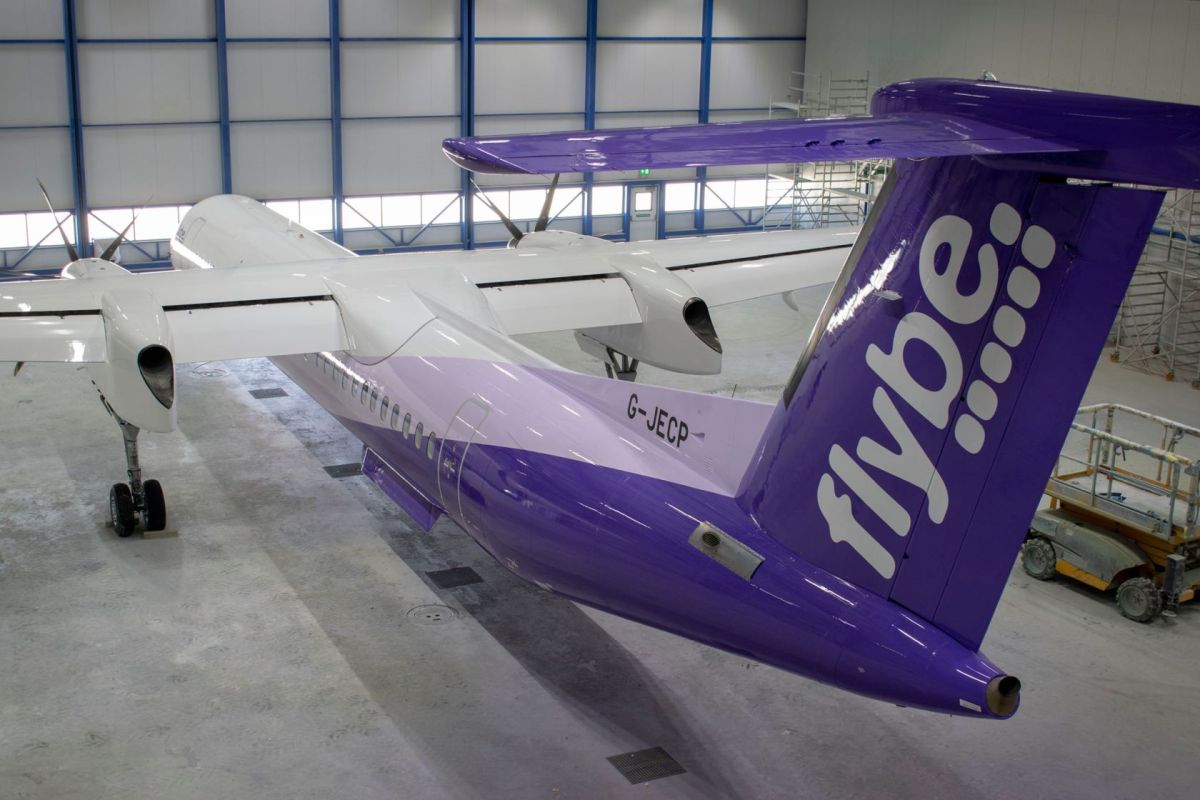 Flybe announces its first Summer schedule under Virgin ownership
Flybe has launched its Summer schedule for 2020, which will be the first to reflect its new focus under Virgin Atlantic ownership.  Seven new routes have been announced.
Having attended the Virgin Connect (as Flybe will be rebranded) launch event last month, I can confirm that the new management team is very focused on returning the airline to profitability.  Part of this was to be a razor-sharp focus on routes where it believes it can make money over the long term.
The biggest changes will be at London Southend Airport.  Perhaps not coincidentally, Southend is owned by Stobart Group which is also a shareholder in Flybe.
Six new routes will be launched from Southend to Belfast City, Glasgow, Edinburgh, Newcastle, Isle of Man and Jersey.  Existing services from Southend to Caen, Groningen, Newquay and Rennes will continue.  Loganair immediately responded by announcing plans to drop its own Southend to Glasgow service.
The only other brand new route is Manchester to Stuttgart.  Growth elsewhere is focused on increasing frequency on core business routes from Manchester and Southampton as well as retiming flights to better fit around the working day.
The BBC is reporting, however, that Southampton Airport is due to see substantial cuts overall.  Routes to Faro, Palma, Alicante, Malaga, Biarritz, Nantes, Bordeaux, Dusseldorf and Bastia will be dropped.  Flybe is the dominant carrier at the airport and this will cause it substantial difficulties unless new carriers come in.
With the exception of Dusseldorf, the Southampton changes seem to be in line with Flybe's new approach.  It will be reducing its focus on holiday routes in order to concentrate on business and 'visiting friends and family' services.
Flybe has said that there will be more announcements to come so we can expect additional services to be announced over the coming months.
Tickets are now on sale at flybe.com for the Summer season, which runs until late October.
Click here to join the 14,500 people on our email list and receive the latest Avios, miles and points news by 6am.