Vote in the HfP Travel & Loyalty Awards 2019 – and win 10,000 Avios
Links on Head for Points may pay us an affiliate commission. A list of partners is here.
Head for Points has come a long way in the seven years since Rob started this site in 2012 to pass the time during his gardening leave.  If you trust Alexa data, HfP is now one of the 600 biggest websites in the UK.
In the last seven years, we've moved to three daily articles x 363 days a year, won various prizes including 'Editor of the Year' at the Business Travel Journalism Awards, hosted Christmas and Summer parties for 500+ guests, started dabbling in more intimate events like the recent HfP reader dinner, appeared on Chinese TV (Anika), been featured in prestigious publications such as 'Trinidad & Tobago Newsday' (oh yes) and given away some fantastic prizes in our raffles and competitions.
Now that I've joined the HfP team full time, we have a little more time to explore new ventures.  Today we are launching the Head for Points Travel & Loyalty Awards 2019.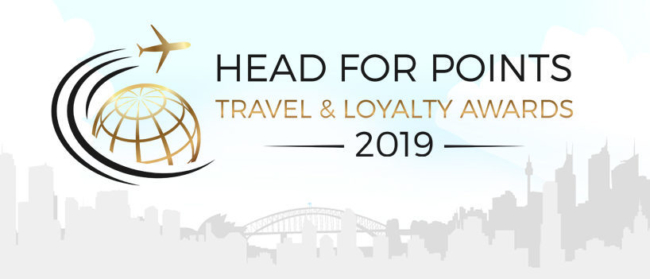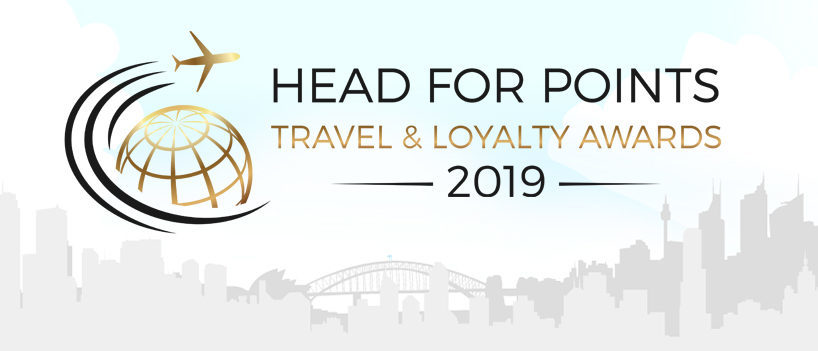 We are in the privileged position of having an audience – you – that has an exceptional knowledge of business travel, airlines, hotels, airline lounges and travel credit cards.  Many of you experience these products on a regular basis, and far more frequently than either Rob, Anika or I do.
The Head for Points Travel & Loyalty Awards 2019 are a great opportunity to recognise the cream of the crop when it comes to UK premium business and leisure travel.  A lot of the areas we are covering, such as airport lounges and travel credit cards, are ignored by other awards because they are too niche – but for our readers, they are very important and appreciated.
You can vote in the Head for Points Travel and Loyalty Awards 2019 here.
We have a small bribe to encourage you to do so – full details below.  One entrant will win 10,000 Avios.
There are 12 categories, including:
Best business class product
Best new business class seat
Best UK airport lounge (airline)
Best UK airport lounge (independent)
Best UK travel rewards credit card
Travel innovation of the year
We genuinely want to recognise the best of what is out there.  Whilst we have drawn up a shortlist for each category, we have also included an 'Other' option.  If you think we have missed something good, write it in.
Rob and I will look at all of the 'Other' suggestions and select a small number of 'Editor's Choice Awards' alongside the main winners.  This means that niche lounges, credit cards or products can still be a winner, so please put them forward.
Voting starts today and will end at midnight on Sunday 1st December. We hope you can spare a couple of minutes (and it really is just a couple!) to let us know who you think should win in each category.
One voter will be drawn at random and will receive 10,000 Avios.  We will also throw in two tickets to the Head for Points Winter party in January (date TBC) and a handful of drinks vouchers on the night.  For clarity, we are paying for the Avios ourselves – British Airways is not sponsoring the awards in any way.
You can vote in the Head for Points Travel and Loyalty Awards 2019 here.
The deadline for voting is 1st December, and we will unveil the winners in a series of articles over Christmas and New Year.  Thank you for your help.