Who won 'Best New UK Airport Hotel 2019' at the Head for Points Awards?
Links on Head for Points may pay us an affiliate commission. A list of partners is here.
Over Christmas and New Year, we are unveiling the winners of the inaugural Head for Points Travel & Loyalty Awards.  Today is Day 7 and we have moved onto the hotel awards, which in general were much tighter votes.  We are looking at which was the best new airport hotel opened in the last 12 months or so?
The Head for Points Travel & Loyalty Awards 2019 are a great opportunity to recognise the cream of the crop when it comes to UK premium business and leisure travel. A lot of the areas we are covering, such as airport lounges and travel credit cards, are ignored by other awards because they are too niche – but for our readers, they are very important and appreciated.
Over 4,500 HFP readers voted over three weeks in November. There were 12 categories in total. As well as giving an award to each category winner, we are also giving out a number of 'Editor's Choice' awards for products and services which we personally admire.
Each winner will receive a trophy which we will be presenting at a special dinner in January.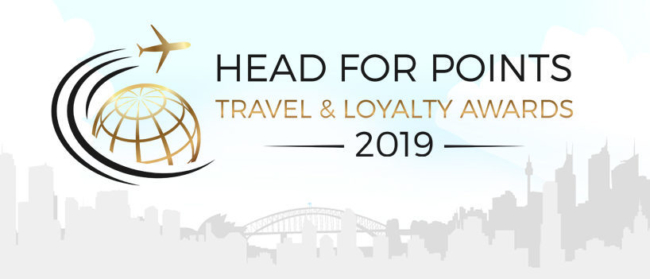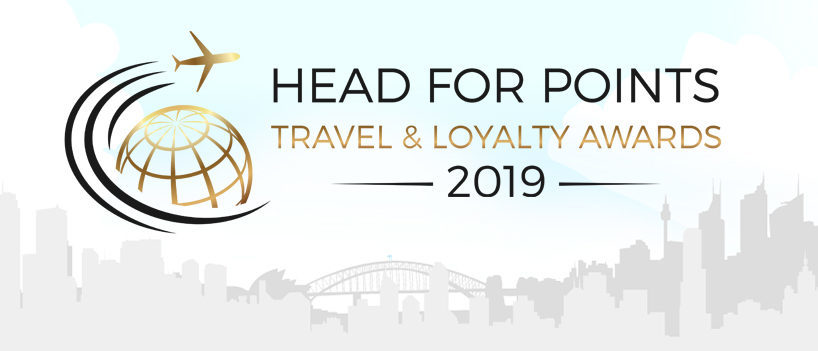 Today we are announcing the winner of 'Best New UK Airport Hotel 2019'.
This isn't a category I can imagine us offering every year.  The 12 months from Autumn 2018 to Autumn 2019, however, saw a surprisingly high quantity of high quality properties opening, especially at London Heathrow.
The winner is….
Crowne Plaza London Heathrow Terminal 4

This was a closely fought race, with Crowne Plaza – with 34% of the vote – just seeing off Hilton Garden Inn Terminal 2 which got 30%.
The real winner, of course, is Arora Group, which owns both the Crowne Plaza and the Hilton Garden Inn.  For good measure, it also owns the hotel which came third – the new Holiday Inn Express in Heathrow Terminal 4, attached to the Crowne Plaza.
I should also give a nod to the other two shortlisted hotels, Staybridge Suites Bath Road and the Aerotel in Terminal 3 Arrivals.  We have reviewed both properties and, in different ways, each has a lot to recommend it.
There weren't many 'write in' entries here from people who disagreed with our shortlist.  Hampton by Hilton Bristol Airport got numerous votes although it actually opened in 2017.  The Moxy's at Heathrow (opened April 2018) and Edinburgh (opened 2019) were also mentioned enough times to make me think they are worth a review at some point.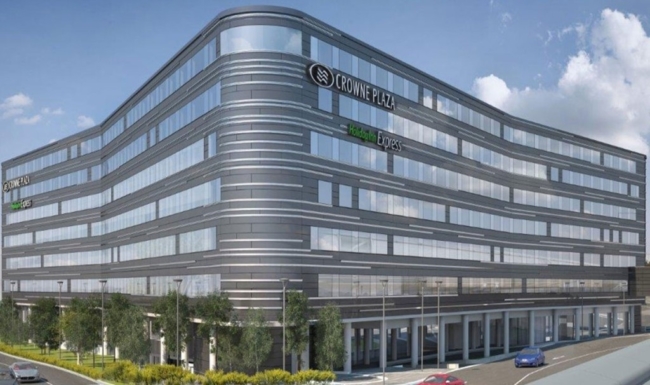 I agree with the readers on the winner, however.  I reviewed the Crowne Plaza back in November 2018 and had an excellent stay.  Taken together with the Holiday Inn Express, it was the largest UK hotel to open in 2018 and the largest IHG property to open anywhere in Europe.
One benefit of having a Holiday Inn Express in the same building is that the Crowne Plaza has had to invest in impressive rooms to stop guests trading down.  As you can see, they are very classy.  The little things that matter were all there – individual reading lights, USB sockets by the bed, a variety of pillow types, a robe in the wardrobe etc.
There was also a good sized desk complete with power sockets and a decent light.  Wi-fi was free and of excellent quality, as you'd expect from a new build hotel.  Most importantly, sound proofing was outstanding.  (Until you stay here or in the new Hilton Garden Inn, which virtually sits on the tarmac, it is hard to explain how good it is.  I couldn't hear a thing in either property when I stayed.)
The good news is that you can enjoy the bar and restaurant at the Crowne Plaza even if the rooms are outside your budget.  You can stay at the Holiday Inn Express, in the other half of the building, and cross-charge drinks and meals from the Crowne Plaza facilities.  The rooms are not as impressive, of course, but you would also get free breakfast.  It is also a very short walk – via a covered tunnel – from the Premier Inn Terminal 4.
As I wrote in my original review, the meal I had at 'Urban' was the best I could ever remember having in an airport hotel:
Congratulations to Crowne Plaza Heathrow Terminal 4 and its owner Arora Group, who will be joining us at our winner's dinner on 13th January.  Tomorrow we ring in 2020 with your votes for 'Best Hotel Loyalty Scheme'.