Who won 'Best Hotel Loyalty Scheme' at the 2019 Head for Points Awards?
Links on Head for Points may pay us an affiliate commission. A list of partners is here.
Over Christmas and New Year, we are unveiling the winners of the inaugural Head for Points Travel & Loyalty Awards.  Today is Day 8 and we have moved onto the hotel awards, which in general were much tighter votes.  For New Year's Day we are looking at which is the best hotel loyalty scheme?
This was the closest vote of all 12 categories.
The Head for Points Travel & Loyalty Awards 2019 are a great opportunity to recognise the cream of the crop when it comes to UK premium business and leisure travel. A lot of the areas we are covering, such as airport lounges and travel credit cards, are ignored by other awards because they are too niche – but for our readers, they are very important and appreciated.
Over 4,500 HFP readers voted over three weeks in November. There were 12 categories in total. As well as giving an award to each category winner, we are also giving out a number of 'Editor's Choice' awards for products and services which we personally admire.
Each winner will receive a trophy which we will be presenting at a special dinner in January.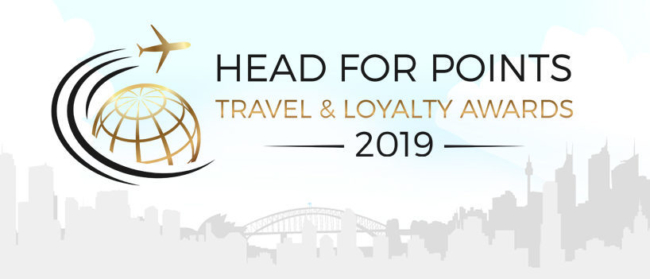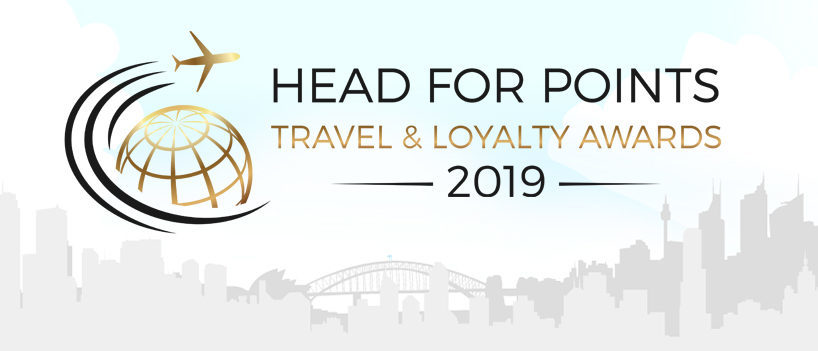 Today we are announcing the winner of 'Best Hotel Loyalty Scheme'.
We have split this category into the reader's vote and an Editor's Choice.
Let's start, as we should, with the reader vote.  The winner is….
Hilton Honors

This was tight, with Hilton's 21.2% just seeing off IHG Rewards Club with a very credible 19.4%.  Marriott Bonvoy was third and then, surprisingly, Hotels.com Rewards came in fourth.
This means that Hotels.com Rewards beat Accor Live Limitless / Le Club AccorHotels, Radisson Rewards and World of Hyatt.  This must be especially galling for Accor, which has a huge UK footprint – Radisson and, especially, Hyatt have got an excuse.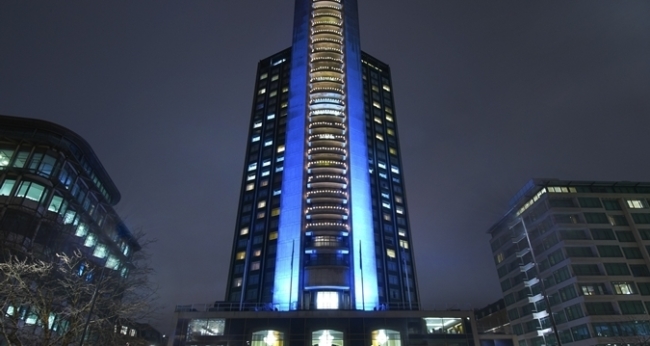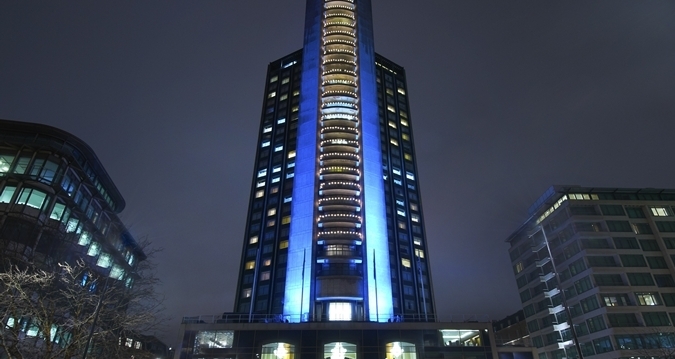 Why you like Hilton Honors
Hilton Honors has spent the last couple of years resetting itself after the last set of major changes.  These removed the popular (but expensive to the programme) 'miles and points' option and even removed all redemption charts.  Hotels still have a points cap, however, which in most cases is the same as the cap when the charts were in place.
Here are some of the things we like about the programme:
Redemptions are now cheaper when the hotel is selling cheaply for cash – this means that you are guaranteed to get fair value for your points whenever you choose to use them.  There is still extra value in saving them for stays in expensive cities, when the points cap means you can get outsized value, but if you prefer to 'earn and burn' as you go then you will still do OK.
Hilton's long-running status match scheme makes it easy to switch over without losing your existing benefits at other chains
New features such as Points Pooling (transfers between individuals for free) make it easier to pick up points
Bonus point promotions are simple and straightforward
Hilton Honors Gold remains the best mid-tier hotel status by far, due to the free breakfast benefit
Hilton Honors Diamond brings guaranteed lounge access – IHG does not offer this to elite members, and as Diamond requires as little as 30 stays it is more achievable than Marriott Bonvoy Platinum Elite
Slowly but surely, Hilton is increasing the number of luxury hotels it operates, allowing you to redeem in style.  The Curio brand is bringing in a lot of impressive independent luxury hotels whilst LXR gives it a new high-end brand to sit alongside Conrad and Waldorf Astoria.
With such a small margin separating Hilton Honors from IHG Rewards Club, however, it can't rest on its laurels.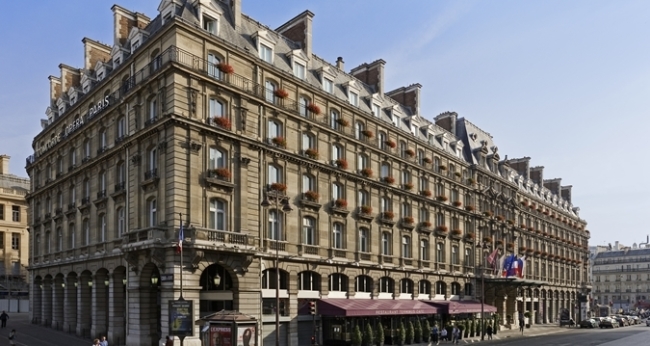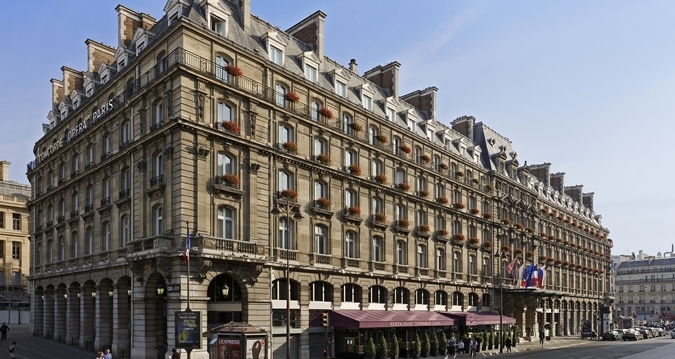 I also decided to give an Editor's Choice award in this category.  This is potentially the most controversial Editor's Choice award of the six we are giving out, but I will explain.
The Editor's Choice award for Best Hotel Loyalty Scheme goes to:
Marriott Bonvoy
Officially launched in February 2019, Marriott Bonvoy is both an impressive achievement and – importantly – is potentially shaping the future of hotel loyalty schemes.
I know that some readers will be banging their head on their desks at this point.  There were a number of well publicised IT issues with the integration of Marriott Rewards and Starwood Preferred Guest, which left some people with incorrect points or account data, often for a long time.
From my perspective, however, I want to acknowledge what Marriott has achieved this year.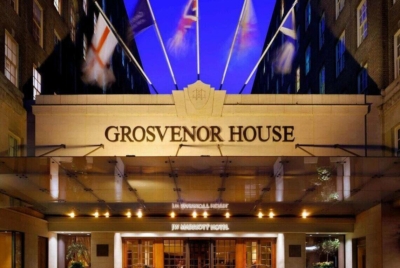 Firstly, Marriott Bonvoy is a far, far better programme than any of us expected.  Marriott Rewards was, frankly, of very little interest unless you stayed the 75 nights per year required to hit Platinum Elite status.  Even if you earned the points, your luxury redemption options were slim.
When Marriott bought Starwood, everyone feared the worst. If Marriott felt it could get away with a pretty rubbish loyalty scheme when it had 5,500 hotels, how bad was it going to be when it had 7,000 hotels?  When you have a Marriott property on every corner, do you have to try that hard?
And yet, and yet …. look where we are now.  Marriott Bonvoy has most of the best bits of Starwood Preferred Guest, with the additional clout of a further 5,500 Marriott Rewards hotels to earn at.
If you are more concerned about status than points, you're still a winner.  Platinum Elite – the minimum needed for lounge access and/or free breakfast at most brands – now requires just 50 nights instead of 75 nights.  This is despite the fact that there are 30% more hotels globally to stay at.
Starwood brought Marriott a raft of luxury hotels via St Regis and The Luxury Collection.  People forget that, whilst Starwood had a disproportionate number of luxury hotels, redemptions at the top end were unaffordable.  You were looking at 35,000 SPG points per night (the equivalent of 105,000 Marriott Bonvoy points) and those points were hard to earn given the small SPG footprint.
Those same hotels, under Bonvoy, cost either 70,000, 80,000 or 100,000 points per night depending on whether they are off-peak, standard or peak nights.  Even on peak dates they are cheaper than under Starwood (on off-peak dates they are 33% cheaper) and more importantly you have an additional 5,500 hotels globally at which you can earn the points.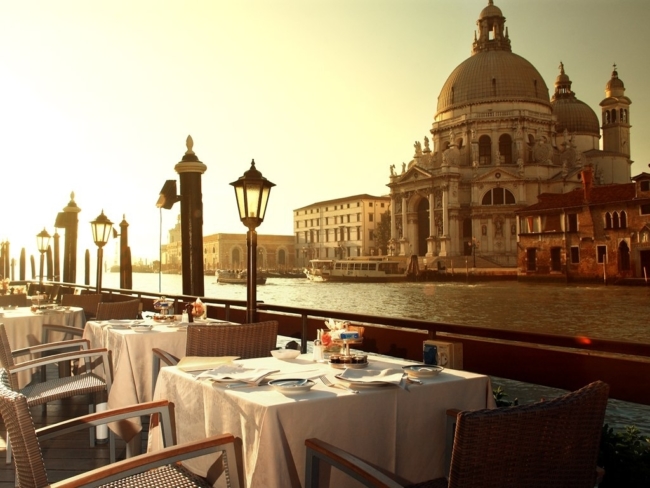 I also want to pick up one factor about Marriott Bonvoy which a lot of people have not yet noticed.  Marriott is trying to make Marriott Bonvoy the name that consumers see.  The loyalty programme is becoming the brand.
Look at the Marriott website or any of its advertising and you would think that the company was called Bonvoy.  This is the new Marriott strategy – with 7,000 hotels, they think they can be a mini-Hotels.com.  If you need a hotel somewhere, irrespective of budget, Marriott hopes to have something to meet your needs.
The idea is that people will automatically gravitate towards booking all of their hotels on marriott.com because they value the Bonvoy points and the various hotel and lifestyle rewards they bring.  Marriott Bonvoy is big enough to give you options, but not overwhelming in the way that Hotels.com can be.
This obviously isn't any different to what Head for Points readers have been doing for years, but Marriott believes that it can convince the wider public to act in the same way.  Accor is following a similar model with the new Accor Live Limitless.  Other programmes, in particular IHG Rewards Club, risk getting left behind if this model works.
I look forward to giving Hilton and Marriott their awards at our winner's dinner on 13th January.  Tomorrow we give our final hotel award – who ran the best hotel loyalty promotion in 2019?