Excellent 2-4-1 First and Business deals from Amsterdam with SWISS & Lufthansa
Links on Head for Points may pay us an affiliate commission. A list of partners is here.
The Lufthansa and SWISS '2-4-1' sale has reached the Netherlands.  
Frankly, it has reached new levels of madness.  £1,400 for return Business Class flights to Australia or New Zealand are virtually unheard of – only Air China comes close to this in its occasional ex-Germany sales.
Welcome to the SWISS and Lufthansa 2-4-1 luxury sale
SWISS and Lufthansa have launched some EXCELLENT First Class and Business Class '2-4-1' deals from Amsterdam.
This is very handy for UK residents, since virtually every UK airport lets you fly to Amsterdam to connect with these deals.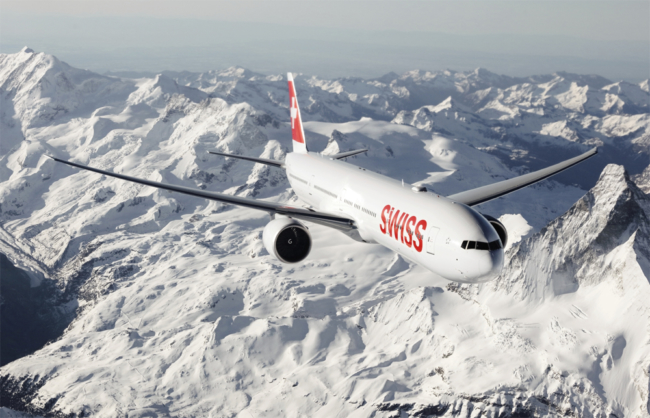 Here are the core pages you need:
SWISS First Class 241 availability checker
SWISS Business Class 241 availability checker
Lufthansa First Class 241 details
Lufthansa Business Class 241 details
Here are the fare rules:
Up to 6 adults can travel per booking (minimum 2, no need to be a multiple of 2)
You must travel by 19th December
You must book by 1st March, although availability is limited so I wouldn't delay
All flights depart and return to Amsterdam, connecting in Germany or Switzerland
You must stay for 3 nights or over a Saturday night
You must book 14 days in advance
You won't earn Avios or BA tier points but you WILL get a very classy travel experience at a fantastic price.  You will also earn a pile of Miles & More or other Star Alliance miles which can be a handy alternative to Avios.
If you have Avios tickets booked to any of these destinations, you should do the maths on whether you should cancel (£35 per person fee, all Avios and cash returned) and book one of these deals instead.
SWISS Business Class deals
Here are the Business Class deals.  These are return prices per person from Amsterdam BUT based on two or more people travelling.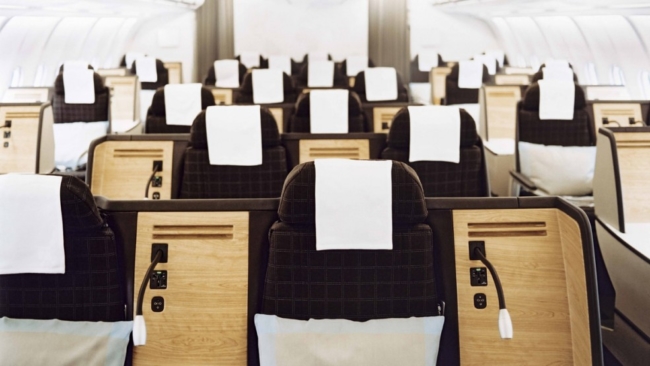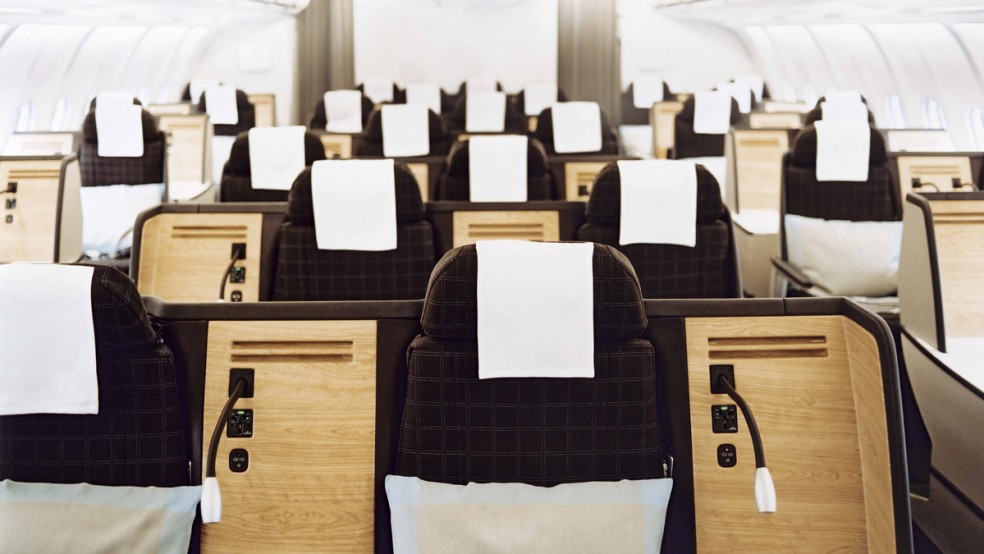 Here are your options flying in SWISS Business Class, photo above.  You can see an availability calendar here from Amsterdam on the SWISS website.  Click through, select your destination and an availability calendar will appear at the bottom.
Sydney and Auckland are the stand-out deals with some routings letting you try Singapore Airlines for part of the trip.  Johannesburg, Cape Town and Dubai are also laughably cheap although taking three planes from the UK to get to Dubai may be excessive!
All flights require a transfer in Zurich or Geneva.
Addis Ababa €1,320
Auckland €1,640
Bahrain €1,385
Bogota €1,262
Buenos Aires €1,528
Cairo €636 (short-haul plane)
Cape Town €1,381
Dar es Salaam €1,098
Delhi €1,176
Dubai €958
Jeddah €1,456
Johannesburg €1,151
Kuwait €1,385
Lagos €1,390
Luanda €1,985
Mumbai €1,296
Muscat €1,053
Nairobi €1,217
Penang €1,262
Sydney €1,712
Tel Aviv €508 (short-haul plane)
For clarity … it is a doddle to find days with availability.  Go to this page of the SWISS website and click on your destination.  A calendar of bookable days, shown in Yellow, will appear.
Remember that 2+ people must be booked together.  You won't see the special price if you are only booking for one person.

Lufthansa Business Class deals
Lufthansa is less fiddly BUT there is no easy way to find days with availability.
Some of the pricing here is ludicrous.   Rio and Sao Paulo are under £1,000 return, as is much of India and the Middle East.  Cape Town is just over £1,000, Johannesburg is under £1,000.
Sydney is €1,675 (£1,440).  Auckland is €1,705 (£1,466).
Some destinations eg Cairo are on short haul aircraft all the way – no flat beds!
Here is the Business Class 2-4-1 booking page.  Here are the prices:
Abuja €1,270
Addis Ababa €1,200
Almaty €775
Amman €725
Auckland €1,705
Bahrain €1,265
Beirut €635

Bengaluru €1,170 

Bogota €1,140 

Buenos Aires €1,550 

Cairo €645

Cape Town €1,405 

Chennai €1,540
Dammam €1,145

Dar es Salaam €1,220 

Delhi €1,185 

Dubai €980 

Erbil €715
Jeddah €1,335

Johannesburg €1,175 

Kuwait €1,265
Lagos €1,270
Luanda €1,865
Malabo €1,405

Mumbai €1,305 

Muscat €1,075 

Nairobi €1,240 

Nur-Sultan €1,135
Port Harcourt €1,945

Rio de Janeiro €1,150 

Riyadh €1,235

Sao Paulo €1,115 

Sydney €1,675
My last review of Lufthansa Business Class was here.  For a solo traveller it isn't too impressive since you are effectively sharing the foot rest with a stranger when sleeping, but for a couple it is perfectly fine.  We went down to the Middle East as a family last October and I had no complaints.
To prove it works, here is Sydney in September:
SWISS First Class deals
Here are the SWISS First Class deals – see the Amsterdam departures on the SWISS website here.
It is the same basis as before – click the departure city you want and an availability calendar will pop up at the bottom.  Easy peasy.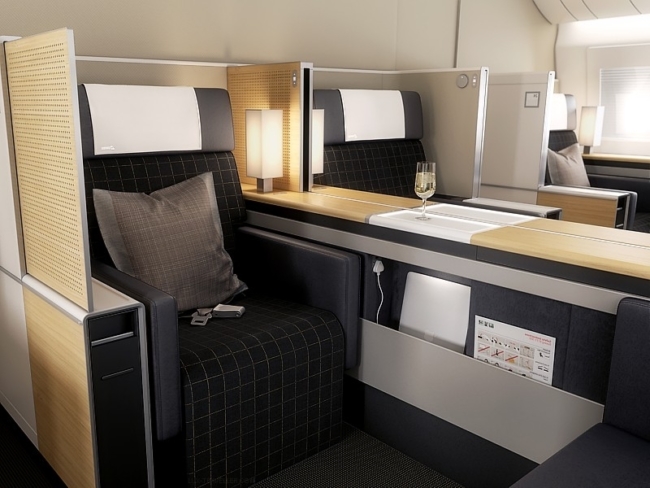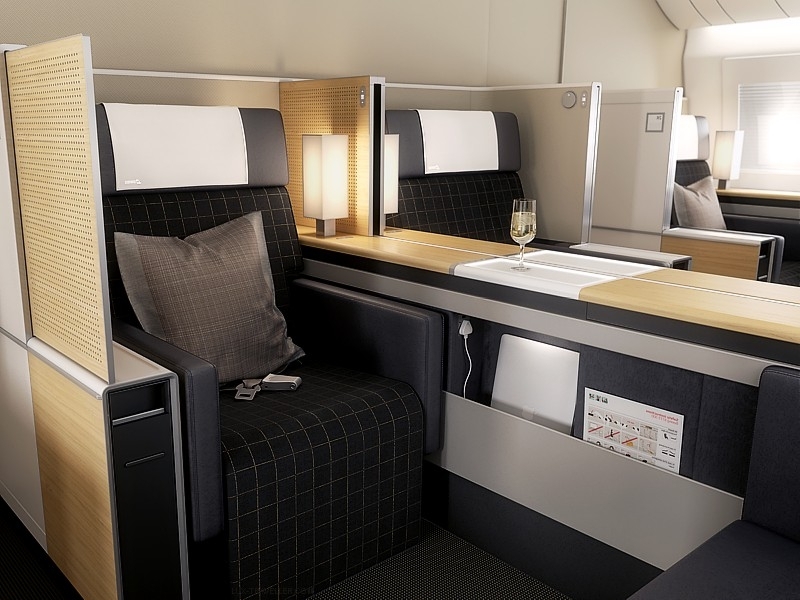 I would ignore the Sydney and Auckland prices as I couldn't see any availability via the calendar tool.  Other routes are much easier to get.
Addis Ababa €2,510
Auckland €3,010
Bahrain €2,445
Bogota €2,572
Buenos Aires €2,798
Cape Town €2,841
Dar es Salaam €2,178
Delhi €1,591
Dubai €2,223
Jeddah €2,616
Johannesburg €2,071
Kuwait €2,370
Lagos €2,690
Luanda €2,695
Mumbai €2,196
Muscat €1,993
Nairobi €2,207
Penang €2,787
Riyadh €2,446
Sydney €3,057
Here is a typical Delhi deal – €3,184 for two people in SWISS First Class for a week in April:
SWISS offers an excellent First Class and Business Class service.   We are NOT talking Emirates or Etihad style private suites, by any means, but you get a good quality seat, good food and drink and a very attentive crew.  It is a very civilised experience.
I flew SWISS First Class in 2018, although I didn't review it for the site, and it was as impressive as usual, albeit I put it a notch below Lufthansa First Class as the food is not as outstanding.  I also flew in SWISS Business Class to Dubai in 2018 with my family and it was similarly good, although the seats are showing their age a bit.  Here is an older review of SWISS First Class I did.
Lufthansa First Class deals
Lufthansa is, perhaps, the most civilised First Class experience there is.   Here is the review of my Lufthansa First Class flight from 2017.  And, of course, the First Class Terminal – yes, a whole terminal – in Frankfurt where you get driven to the steps of your plane is something everyone should try once.
These deals are not the greatest.  They are not bad, but the pricing was cheaper in the 2-4-1 ex-UK sale recently, and of course you didn't need to position in Amsterdam.  I am listing them for completeness.
The exceptions are Johannesburg (ludicrously cheap at €2,095 return), Sydney and Auckland.  Without an easy availabilitity checker, however, I don't know if Sydney and Auckland are actually bookable in First.
There are no Asia deals at all.
Here is the pricing in Euros PER PERSON return:
Abuja €2,330
Addis Ababa €2,390
Almaty €2,075
Auckland €3,075
Bahrain €2,325

Bengaluru €2,075

Bogota €2,450

Buenos Aires €2,820

Cape Town €2,865

Chennai €2,515
Dammam €2,325

Dar es Salaam €2,300

Delhi €1,600

Dubai €2,245

Jeddah €2,495

Johannesburg €2,095

Kuwait €2,250
Lagos €2,570
Luanda €2,575
Malabo €2,490

Mumbai €2,205

Muscat €2,015

Nairobi €2,230

Nur-Sultan €2,225
Port Harcourt €2,555

Rio de Janeiro €3,195

Riyadh €2,325

Sao Paulo €3,075

Sydney €3,020
You can book these deals here.
Where can I credit my flights?
SWISS and Lufthansa are both part of Lufthansa's Miles & More loyalty scheme, although you can of course credit your flight to any other Star Alliance programme.
Because Miles & More is revenue based (your earnings are based on the price of your flight), you won't do very well given how cheap these tickets are.  Think about a different Star Alliance programme, potentially one such as Singapore Airlines Krisflyer which is an American Express Membership Rewards transfer partner, allowing you to easily top up your balance.
The Lufthansa business class fares usually book into P class.  This page of wheretocredit.com shows what you can do with that.
This HfP article looks at which is the best Star Alliance frequent flyer programme for you.
How should I pay?
If you don't have a credit card with 0% foreign exchange fees, your best option for paying if you book direct is American Express Preferred Rewards Gold which offers triple points – 3 per £1 – when you book flight tickets in a foreign currency.  This is because the transaction triggers the 'double points for airline spend' and the 'double points for foreign spend' bonuses.  Our review of Amex Gold is here.
Alternatively, look at Opodo (click here) or Expedia (click here).
Opodo and Expedia will charge you in £ which should work out cheaper than paying the 3% credit card foreign exchange commission for booking directly with SWISS and Lufthansa.
Conclusion
There are some genuinely excellent deals here to Australia and New Zealand, with the occasional gem elsewhere too.  Take a serious look.  Don't forget to try Opodo and Expedia to avoid the 3% FX fee if you don't have a 'no FX fees' credit card.