400 UK Travelodge hotels may change brand as landlords lose patience – and money
Links on Head for Points may pay us an affiliate commission. A list of partners is here.
The UK hotel industry may be facing one of its biggest shake-ups in recent years, as landlords of over 400 UK Travelodge hotels open talks over rebranding.
Accor, Marriott, IHG, Hilton, Jury's Inn and Magnuson Hotels are among the groups who are in detailed discussions about taking over prime Travelodge sites, although the poor condition of many properties may mean that some fail to find a new home.
Travelodge has had financial problems for many years.  In 2012 it was saved from administration when its biggest lenders, Goldman Sachs, Avenue Capital and GoldenTree Asset Management, took over the company from its indebted owner, Dubai International Capital (DIC).  DIC had massively overpaid for the company when it acquired it from another private equity investor and was left with no money for investment, leaving the hotels to deteriorate.  The majority of the freeholds and long leaseholds had already been sold by this point.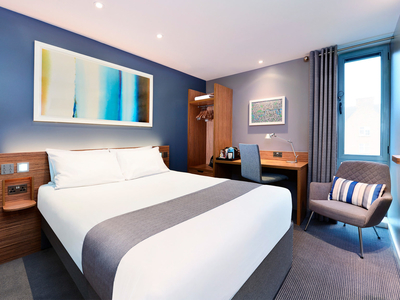 The situation picked up after the lenders took control.  New money was pumped in to refurbish existing hotels and open new ones.  We reviewed the Travelodge PLUS in the City of London a couple of years ago and were impressed.  In general, however, the chain never came close to matching the reputation of Premier Inn (I am also a big Premier Inn fan myself) which could always count on the deep pockets of owner Whitbread.
And then coronavirus hit …..
Coronavirus hit and Travelodge was back at square one, with its debt burden quickly pushing the business to the brink.
Travelodge has had a bad relationship with its landlords since the 2012 restructuring.  This time around, affected landlords were asked to take an 80% reduction on 2020 rent and a 50% reduction in 2021.  This was eventually reduced to a 38% rent cut across 2020 and 2021.
The complex rules of a 'Company Voluntary Arrangement' restructuring mean that – in effect – landlords can be forced into accepting a deal that they do not want.  Other creditors can outvote them because the banks are owed more than the total of unpaid rent.
This time, however, landlords did extract one concession.  A break clause was inserted into leases of the hotels where Travelodge is no longer paying full rent.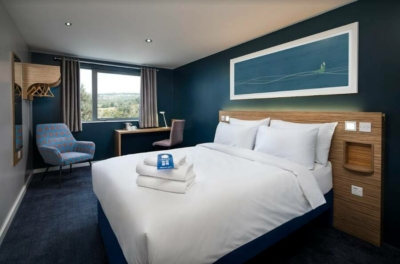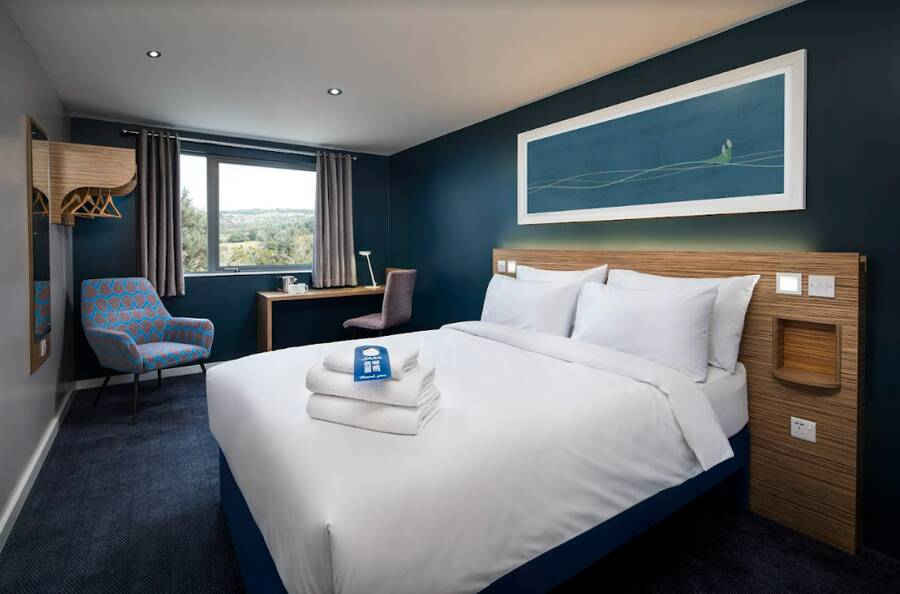 The break clause is the escape route
The break clause means that Travelodge landlords can now break their agreements with the chain during the period when reduced rent is being paid.  It seems that most are rushing to do so.
Landlords representing over 400 of Travelodge's 580 hotels refused to support the Company Voluntary Arrangement.  This group, who are working together as the Travelodge Owners Action Group, are now talking to the UK's major hotel brands over switching.
Viv Watts, who is co-ordinating the landlords group, said in a statement:
"A majority of creditors took the difficult decision to support Travelodge's CVA, an insolvency deal which will have a profound impact on many savers and investors across the UK, including employees, individuals, charities, pension funds and local authorities.
Following the inclusion of a landlord break option for over 500 Travelodge hotels within the terms of the CVA, we are in talks with a number of leading global hotel brands aimed at providing savers and investors with the long-term stability they require. Advanced discussions are ongoing with major operators such as Accor, Marriott, IHG, Hilton, Jury's Inn, Magnuson Hotels and others. The purpose of this is to present a range of alternative options to Travelodge landlords, so that they can decide which structure would work best for them.
Travelodge's conduct over the years has demonstrated a willingness to exploit landlords and ignore contractual lease obligations. This makes it necessary for landlords to seek a more equitable structure. The Travelodge Owners Action Group will continue to fight for a fair and just outcome for the savers and investors that underpin Travelodge but have been forced to subsidise the business".
There is a real opportunity here for a hotel brand to pick up a critical mass of properties is one swoop.  Some landlords may be willing to take revenue risk and become operators themselves, using an established brand, whilst others will prefer to sign a new lease with an established branded hotel operator such as Interstate.
Marriott, for example, has been slowly rolling out its Courtyard brand in the UK and may welcome the chance to pick up a large number of sites in one go.
Accor – which tends to operate lower-budget brands than its competitiors – would also seem an obvious partner for some of the poorer quality and so cheaper Travelodge properties.
Magnuson Hotels, which you have probably never heard of, is a growing brand which uses its exceptionally low franchise fees as its selling point.
It will be interesting to see where this ends up.  Given that Travelodge had no loyalty scheme, it is likely that this will be a positive move for HfP readers with many hotels becoming part of points-earning brands.
---
Hotel offers update – December 2023:
Want to earn more hotel points? Click here to see our complete list of promotions from the major hotel chains or use the 'Hotel Offers' link in the menu bar at the top of the page.
Want to buy hotel points?
IHG One Rewards is offering a 100% bonus (some members may see less) when you buy points by 30th December. Click here.
Marriott Bonvoy is offering a 30% bonus when you buy points by 20th December. Click here.