UK travellers from Spain must quarantine – but Foreign Office won't advise against islands
Links on Head for Points may pay us an affiliate commission. A list of partners is here.
The UK 'travel corridors' scheme descended into chaos yesterday as new rules were imposed on people returning from Spain.
From today, anyone returning to the UK from Spain will be forced to undertake a 14 day quarantine.  This has been imposed after a surge in coronavirus cases in parts of the mainland.
The current 'travel corridors' list is here on gov.uk.
Because the restrictions will be imposed with just 24 hours notice, it will catch out many people who travelled to Spain in the belief that they could return to work immediately upon their return.  Many, unable to work from home, will now face having to take two weeks of unpaid leave.
The only 'positive' side is that it is still early in the English school holidays and very few will be forced to miss lessons next term due to this.  (Scottish children will be hit, with school resuming on 11th August.)  It will, however, wreck the holiday plans of many people who have just booked flights and potentially non-refundable hotels for August.
This move puts the future of the entire 'travel corridors' scheme into question.  You can no longer book a trip to a country in the travel corridor scheme safe in the knowledge that you will be able to return and head straight back to work or school.
Here's is the bigger problem though.
The only way to cancel your trip and make a claim on your travel insurance would be if the Foreign Office advised against travel to Spain.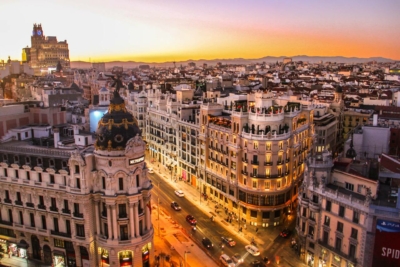 However, whilst the Foreign Office has advised against travel to MAINLAND Spain, it has NOT recommended against travel to the Canary Islands or Balearic Islands as infection levels remain low.
This means that you cannot make a claim on your travel insurance on the grounds of Foreign Office advice if you are travelling to Tenerife, Fuerteventura, Gran Canaria, Lanzarote, La Palma, La Gomera, El Hierro, La Graciosa, Mallorca, Menorca, Ibiza or Formentera.  If you cannot get a refund from your airline or hotel, your insurance won't help.
If this sounds illogical, here is the reason.  The quarantine list is set out by entire countries or territories – the legislation does not allow for only specific parts of a country to be quarantined.  This is why you must quarantine on your return from the Canary Islands, even though they are 660 miles from mainland Spain.  The Foreign Office advice is more granular which is why the Canaries and Balearics are deemed safe.
Here is the official text from the Foreign Office website:
From 26 July, the FCO advises against all non-essential travel to mainland Spain based on the current assessment of COVID-19 risks. Only the Canary Islands (Tenerife, Fuerteventura, Gran Canaria, Lanzarote, La Palma, La Gomera, El Hierro and La Graciosa) and Balearic Islands (Mallorca, Menorca, Ibiza, and Formentera) are exempt from the FCO advice against all non-essential international travel.
This advice is based on evidence of increases in cases of COVID-19 in several regions, but particularly in Aragon, Navarra and Catalonia (which include the cities of Zaragoza, Pamplona and Barcelona).
The FCO is not advising those already travelling in Spain to leave at this time. Travellers should follow the advice of the local authorities on how best to protect themselves and others, including any measures that they bring in to control the virus. If you are returning from Spain (including from the Balearics and Canaries) on or after 26 July you will be required to quarantine on your return to the UK, but the FCO is not advising you to cut short your visit. You should contact your tour operator or airline if you have any questions about your return journey.
PHE are continuing to monitor the situation in the Balearic and Canary Islands closely. Travellers there should continue to check this advice regularly.
PS.  It is, of course, worth remembering that – in practice – the UK Government is not actively enforcing the quarantine rules in England.  Not a single person was fined for breaking them in the two weeks for which data is available, and the only testing done is to call you on your mobile phone and ask if you are at home.