Jersey tightens its entry rules to local authority or London council level – I can go, Rhys can't
Links on Head for Points may pay us an affiliate commission. A list of partners is here.
Regular readers will know that I spent a week in Jersey earlier in the Summer, and recommended it for a very quiet and tourist-free beach holiday.
At the time, UK residents could enter as long as they took a coronavirus swab test on arrival (free) or produced a certificate showing a negative test. There were no restrictions on movement.
This has now changed for some people. Jersey is now profiling UK arrivals by their street address.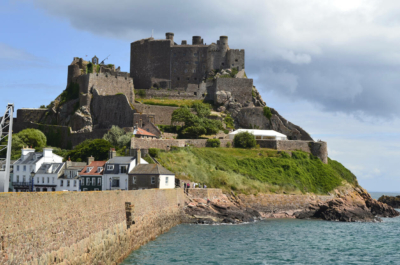 This is either clever or bizarre, depending on how you look at it. Kensington & Chelsea in London, where I live, is OK. However, Wandsworth – where Rhys lives – is NOT OK.
I can enter Jersey with no restrictions. Rhys cannot – he would have to quarantine for five days and take a 2nd test after that.
These two boroughs are adjacent. Whenever I take the short walk to Battersea Park, I enter Wandsworth.
If you have spent a night away from home in the last 14 days, you must also be 'clear' for that local authority too. Given that I have spent the last 14 days across different parts of Yorkshire, Cornwall and London I doubt I would qualify if I had to travel tomorrow.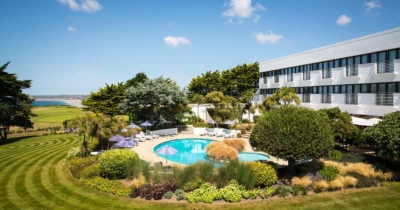 Even spending the night at Heathrow before your flight COULD disqualify you from quarantine-free entry. At the moment, you're in luck. Heathrow is in Hillingdon, and Hillingdon is on the Green List. Any hotels inside the airport perimeter should ok.
However, if your hotel is further away from Heathrow, you could stray into another borough. Ealing is NOT on the Green list. Stay at a hotel which is technically in the London Borough of Ealing before your Heathrow flight and you will have to do five nights enforced quarantine on arrival in Jersey.
It is not clear how often the local authority categories will be revised or how much notice will be given. It would only take a handful of cases at a school or factory to push an authority over the line if the threshold is 'cases per 100,000 residents'. A holiday in Jersey suddenly became substantially riskier.
Full details, and a list of local authorities and London boroughs by 'threat level', can be found here.