IAG shares fall close to rights issue price whilst BALPA claims easyJet could go bust in 2021
Links on Head for Points may pay us an affiliate commission. A list of partners is here.
IAG, the parent company of British Airways, suffered a sharp fall in its share price this morning. At 10.45am the price was down 14% to 95p.
The reason this matters is that the share price is now getting very close to the 84p (€0.92) price of the current €2.75 billion rights issue.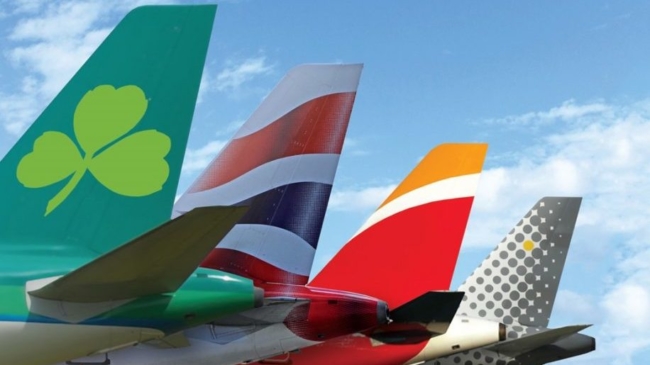 If you are an IAG shareholder, you should be thinking very carefully about committing to purchase additional shares at 84p. The market price could well fall below 84p shortly, leaving you sitting on an immediate paper loss.
The deadline for deciding whether to take part in the rights issue is only a few days away. This leaves shareholders in a tricky position.
The good news is that IAG is guaranteed the money regardless. The banks arranging the rights issue have agreed to buy all unsold rights, irrespective of how far the IAG share price falls, so the airline will receive the full €2.75 billion.
easyJet reported as saying that the airline may not survive 2021
To give you an indication of how bad things could get, I was sent an audio transcript of a conference call for easyJet pilots. The union reps were explaining what they claimed to have been told last Tuesday by easyJet management:
bookings for Winter 2020 are "even worse than management's worst fears"
The airline did own 80% of its fleet. This is now down to 50% and a further batch of sales may be on the way. Aircraft sales generate some cash but immediately trigger on-going mortgage payments.
easyJet is likely to operate no more than 90 aircraft in the UK over the Winter, compared to previous plans for 110+, so additional redundancies may be required
Flights which will operate next year are being filled by passengers who took vouchers for cancelled flights in 2020. Any quoted figures for 2021 loads do not necessarily reflect money coming into the business.
The airline is at risk of insolvency if it does not have a good Summer next year.
For clarity, these comments are from a report by BALPA reps based on a meeting with easyJet management. You need to make a judgement as to their accuracy.