Got your free Amex Plat £400 Marriott credit? Get an extra $100 and breakfast if you book through us
Links on Head for Points may pay us an affiliate commission. A list of partners is here.
IMPORTANT: Amex has quietly extended this offer without telling anyone. Look online and you'll see it now shows 19th December as the end date.
As we covered yesterday, the first 2,000 holders of The Platinum Card from American Express to sign up will receive £400 to spend at selected Marriott International hotels.
To see if you are targetted, have a look at our previous article. (If you reading this via email on Tuesday, you didn't receive this article because it was added during the day.)
If you WERE targeted, there is some good news. If you book your stay via Emyr Thomas at Bon Vivant, the Head for Points official hotel booking partner, you will receive extra benefits on top.
How does the £400 cashback deal work?
The offer launched on Monday morning. Only 2,000 people are able to register, after which it will disappear from the Amex website.
If you have The Platinum Card, I STRONGLY recommend that you look at your online offers page IMMEDIATELY. If you see this offer, click 'save to card'.
If you checked yesterday, it is worth checking again. I didn't have it at 7am when I wrote the original article, but it had appeared by 10am.
Do NOT just look on the Amex app. You will see a broader range of offers if you look on the Amex website instead.
If you do not see it, you are either not targeted or the cap of 2,000 people has been reached. This is possible as our article yesterday was read over 15,000 times.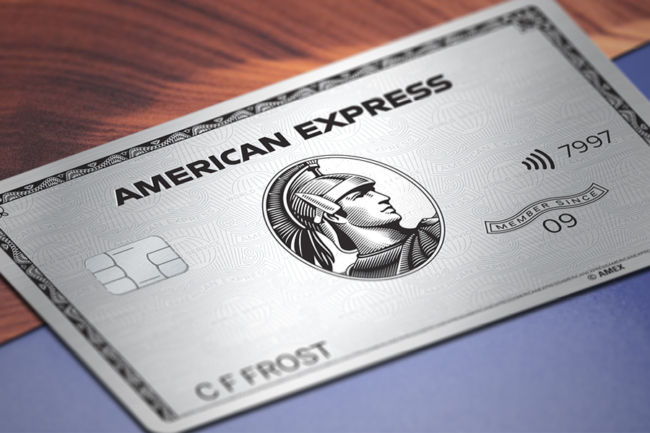 Do I really get £400 of free stays?
Yes. Here are the terms:
Spend £400 and get £400 cashback
You must stay by 23rd November
Valid at participating hotels
How can I get an even better deal by booking via Bon Vivant?
Before I run through the deals, I should clarify three things:
The rules of the 'spend £400, get £400 cashback' offer say that you need to book via marriott.com. If you book via Bon Vivant, you won't be doing this. However, because you are paying at check-out, there is virtually no chance that the 'book via marriott.com' rule could be applied. How is American Express meant to know how you booked? However, it is only fair that I highlight this to you.
Some of these hotels can also be booked via American Express Fine Hotels & Resorts. You would get similar added benefits. The key difference is that Bon Vivant will book you in at the Best Available Rate showing on marriott.com. Amex FHR uses a random rate which could be higher or lower than this.
Some hotels are offering online deals which are substantially cheaper than Best Available Rate. You need to factor in the $100 credit and free breakfast to decide what is best.
What are the 'added value' deals?
We have only looked at the UK hotels included in the American Express Platinum deal, given the current restrictions.
However, if you are thinking of booking any of the other hotels on the list, Emyr can also book those for you with similar benefits. The two German hotels can be visited without the need to quarantine on your return.
Which hotels are included?
Here are the options for UK stays:
What deals can Bon Vivant offer?
The following 'free night' offers are available via Bon Vivant and stack with the £400 credit:
The London EDITION – pay for two nights, get a third night free
The Westbury – pay for two nights, get a third night free
JW Marriott Grosvenor House – either pay for three nights and get a fourth night free or pay for five nights and get a further two nights free
You receive the following benefits on all nine of the hotels listed above:
Upgrade on arrival, subject to availability
Complimentary breakfast for two daily for duration of the stay
$100 USD equivalent hotel credit once per stay
Early check-in/late check-out, subject to availability
Complimentary Wi-Fi
Customised amenity
Note the 'complimentary breakfast' AND the $100 hotel credit. This means that you can actually spend around £480 without having to pay a penny, since your $100 credit will be deducted from your bill at check-out!
Do I still receive points and elite night credit in Marriott Bonvoy if I book via Bon Vivant or Amex FHR?
Yes, except for Bulgari. Bulgari does not participate in Marriott Bonvoy.
Do I still pay on departure if I book via Bon Vivant or Amex FHR?
Yes
How can I contact Bon Vivant?
Please send your booking enquiries via the form on this page of Head for Points.
Please be as precise as possible to allow us to deal with enquiries as efficiently as we can. Remember that pricing will match Best Available Rate showing on marriott.com.
A typical enquiry might be "I'm thinking of booking a standard room at The Westbury from 7th to 10th November. The Best Available Rate showing online is £281. Can you please confirm that you can book the 3-for-2 deal at this price and provide the other benefits on top?".
As for my own trip …. as I live in London, I am tempted to book a one-night stay for as little money as I can and then have a good night in the hotel restaurant and bar until I've hit the £400 cap (plus $100 hotel credit!).
The form to contact Emyr is at the bottom of this page (click).
Happy booking!