Sean Doyle gives his first speech as British Airways CEO, Grant Shapps talks quarantine
Links on Head for Points may pay us an affiliate commission. A list of partners is here.
Sean Doyle has been CEO of British Airways for a week now. Yesterday, he gave his first public appearance in the role as the opening airline keynote speaker at the Airlines 2050 aviation summit.
If you were expecting announcements of radical changes at British Airways you'll be disappointed.
In the 5-minute speech, Sean doubled down on the rhetoric we've been hearing from British Airways and Alex Cruz in previous months outlining the existential threat faced by airlines: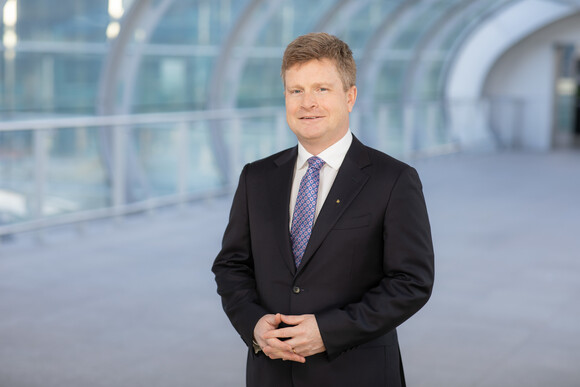 "My absolute priority is our emergence from the worst crisis in the industry […] we all need to work together right now to revive our industry."
Quoting the recent IATA analysis of coronavirus transmission on aircraft which we wrote about here, Sean said that BA does "not believe quarantine is the solution," and called for a "fundamental rethink" and the introduction of a "rapid pre-departure testing regime".
He also slammed the Government's response, saying that BA was "not getting any support or action and we are not hearing from governments what they're thinking".
Sean didn't take the opportunity to announce any changes at BA, saying that "everything else [other than Covid-19] is for another day".
Grant Shapps hopeful to have testing in place by December
Grant Shapps was also a speaker at Airlines 2050 yesterday.
Grant Shapps said he was "hopeful" to have a testing regime in place by 1st December for incoming passengers. The only caveat for having testing in place for December is for "private sector provision".
Grant re-iterated the Government's committent to a single test seven days after arrival as the optimum solution, which is now being implemented by the Global Travel Task Force.
A dual test – one on day zero and one at a later stage – was mooted by Shapps. "We know we don't need two tests – I saw a lot of people calling for two tests – we don't require two tests. What we need is a period of isolation and then a single test. That means it's going to be cheaper."
The problem with a single test on arrival is that it would only be able to pick up 7% of asymptomatic carriers.
He also stressed the need to know exactly who has been tested – "that probably means testing in person or an absolute guarantee on who has taken that test." Presumably, the Government is concerned about people gaming the system.
Tests will come from private capacity and will be user-paid for. Shapps said that Public Health England would establish a minimum sensitivity and accuracy for any test but that the private sector would be able to select the tests it wanted to use.
It's not clear why this is taking so long and what is stopping the Government making these changes today for arrivals. There is no reason why the Government could not bring in this change tomorrow.
A bigger question is whether it would make a difference. Given that a test will take 2-3 days to come back, you are still looking at 9-10 days of quarantine. Cutting just 4-5 days off the current two weeks is unlikely to make a big difference to international travel. Allowing a test to be taken on Day 5, allowing quarantine to end on Day 7 or Day 8, is probably the limit of what would be required to get people travelling.