What is the best Marriott Annual Gift Choice benefit? And what are they?
Links on Head for Points may pay us an affiliate commission. A list of partners is here.
As you read this, I am coming to the end of a week in a Marriott Bonvoy property. Once I check out I will – for the first time – trigger a 'Marriott Annual Gift Choice benefit' for reaching 50 nights in a year.
As I had to do a bit of research into this for my own use, I thought I would share my findings. What are Marriott Annual Gift Choice benefits for reaching 50 and 75 nights and which is the best option?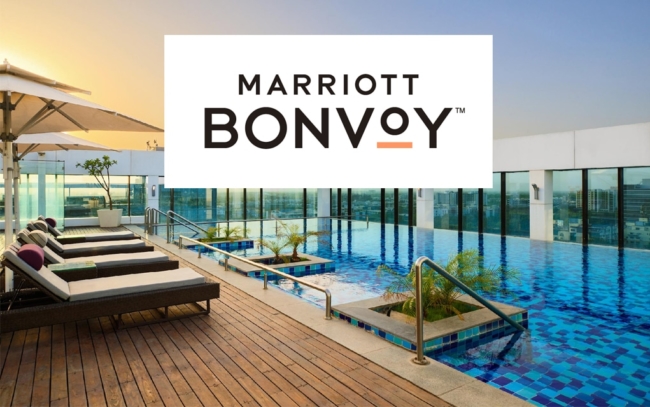 How did I hit 50 elite nights in 2020?!
For clarity, I haven't actually done 50 Marriott nights this year! I got 15 elite night credits from having the Marriott Bonvoy American Express card – this is a benefit all cardholders receive each year: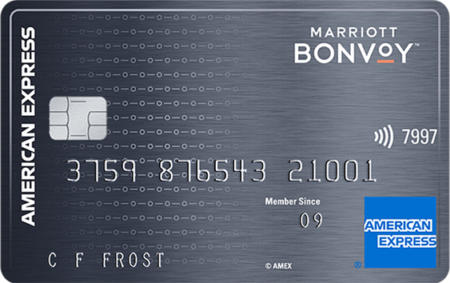 Marriott Bonvoy American Express
20,000 points sign-up bonus and 15 elite night credits Read our full review
If you apply for the card now, you should receive your 15 elite nights before the end of 2020. They seem to post within 1-2 weeks of application at the moment. You can apply here.
I was given 25 elite night credits as part of their coronavirus compensation package. This meant that I only needed to do 10 paid nights in 2020 to trigger my 'choice benefit'.
50 nights would usually be enough to trigger Platinum Elite status too, but I already have this locked in for 2021 due to Marriott's coronavirus compensation.
What are the Marriott Bonvoy Annual Gift Choice benefits?
On top of your usual elite status tiers – which I am not covering here for simplicity – Marriott Bonvoy offers two additional benefits for people who hit 50 and 75 elite nights in a calendar year.
You should be able to select your preferred benefit online within a few days of hitting the threshold. If you don't make a choice by end of the first week of the following year, you are given 5 x Suite Night Awards by default.
Marriott does not provide a lot of information about these benefits online. The best page you can find is this one which tells you that you are not eligible (!) but at least does explain in detail what you are not eligible for!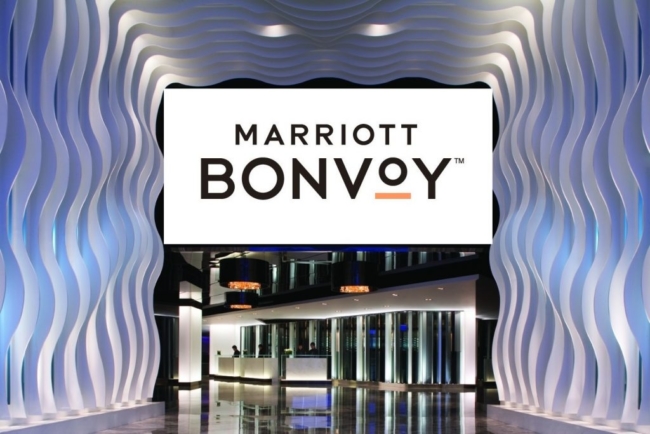 What are the Annual Gift Choice benefits at 50 nights?
These are what I will be offered next week when I return from holiday, having hit 50 nights:
Five elite night credits
This is an interesting option. If you think you might have a chance of hitting 75 elite nights for Titanium Elite status, taking five elite nights may be worth it to get you on the way. This is highly unlikely to work for me given that we are now almost in November.
(The smart option would be to wait until 31st December to pick your 50 night benefit. You will then be certain whether the extra five nights would make the difference between hitting Titanium Elite or not – if not, choose another award.)
The five elite nights also count towards lifetime status. This HfP article explains how Marriott Bonvoy lifetime status works.
Note that you CANNOT 'trick' Bonvoy by waiting until 1st January 2021 and then choosing five elite night credits. They will still credit into your 2020 total.
5 x Suite Night Awards
This is what I will choose. Each award is good for a one-night upgrade into a premium room. Whilst they are called 'Suite Night Awards', they will generally book into higher category standard rooms or lower level standard suites. You won't be getting the Presidential Suite.
Marriott being Marriott, there is small print galore.
Upgrades are not confirmed until at least five days before arrival so you can't lock them in when booking. Once you have booked a room, you can use the 'manage my booking' process to see which room types are offered for SNA certificates and you can select which categories would be acceptable to you.
You need to upgrade your entire stay – you can't use 5 awards to upgrade part of a 7-night holiday.
Hotels are not obliged to accept your SNA upgrade request just because they have a suitable suite or premium room available.
They expire on 31st December in the following year, so mine will be valid to 31st December 2021.
The following brands do NOT allow Suite Night Awards to be used: The Ritz-Carlton, EDITION, Protea, Aloft, Element, Design Hotels and the long-stay brands.
Give Marriott Bonvoy Silver Elite status to a friend
I don't recommend this. Partly because Marriott Bonvoy Silver Elite status has few benefits (see the Marriott website here) and partly because you can get Silver Elite for free by taking out the Marriott Bonvoy American Express card.
(The Bonvoy Amex comes with 15 elite night credits, and that is enough to automatically trigger Silver Elite.)
$100 benefit to WE
WE is a charity in Kenya supported by Marriott Bonvoy. You can learn more about WE on the Marriott website here.
Whilst this is a good cause, you will get more value from the Suite Night Awards. Taking a cold hard look at this, you could make a equivalent charitable donation from your own pocket – and reclaim Gift Aid – and effectively buy the Suite Night Awards for £15 each …..
40% off a mattress from any Marriott International brand
You're either looking for a new mattress or you're not …..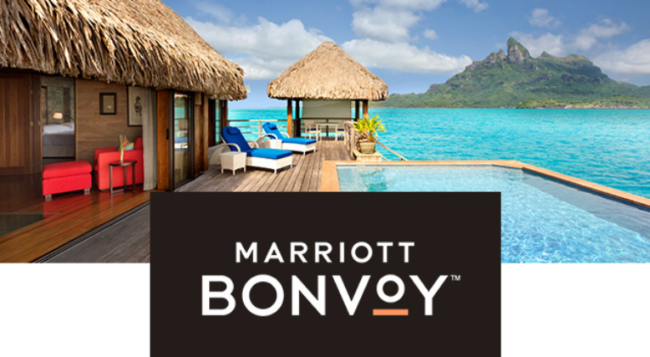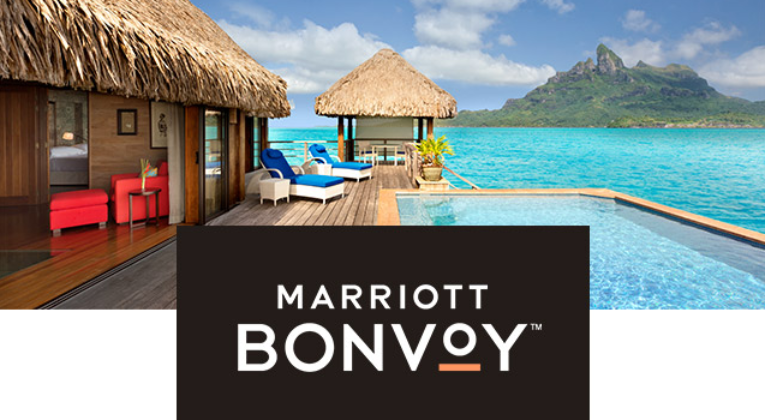 What are the Annual Gift Choice benefits at 75 nights?
If you hit 75 nights, you get another pick at an Annual Gift Choice benefit.
The options are the same as those above, with two differences:
You can now gift Gold Elite status to a friend instead of Silver Elite
This is a more valuable offer than giving away Silver Elite. However, the benefits of Gold Elite, which are explained here, are still slim – no free breakfast, no lounge access.
You can take a free night voucher valid at a hotel costing up to 40,000 points
This isn't a bad deal, given that 40,000 points should get you a hotel selling for around £200. In Marriott speak, this is any hotel in Categories 1-5 or a Category 6 hotel on an off-peak date.
You cannot top up the voucher to get a more expensive hotel. The voucher lasts until 31st December in the following year (or the same year if you wait until the first week of January to pick your award).
To some extent, the option you choose at 75 nights may depend on what you took at 50 nights. If you took the 5 extra elite nights as your '50' award – to ensure you hit 75 nights – you might want the Suite Night Awards at 75. If you took the Suite Night Awards at 50, you might think that five is enough and that the free night voucher has more value at 75.
There is little value in taking five additional status night credits at 75 nights unless you are chasing lifetime status. Ambassador Elite status, the level triggered at 100 nights, also requires $20,000 of annual Marriott spend which you are unlikely to have achieved if many of your nights came from the credit card or the covid extra nights bonus.
Conclusion
In a normal year, the most important thing about hitting 50 nights or 75 nights would be acheiving or renewing your Platinum Elite or Titanium Elite status.
In 2020, the game is different. Anyone who already had status has had it rolled over. The only reason to push on to hit 50 or 75 nights in such circumstances is to trigger your extra Annual Gift Choice benefit. I hope this article has helped you decide whether it is worth it.