Get top-tier Hyatt hotel status until February 2023 with just 15 nights in Hayes
Links on Head for Points may pay us an affiliate commission. A list of partners is here.
We don't cover Hyatt much on HfP due to its small European footprint. If you like them and use them, however, there is now a great opportunity to earn top tier Globalist status with just 15 nights.
World of Hyatt has cut its 2021 status requirements in half. That means you only need 5, 10 and 30 nights for Discoverist, Explorist and Globalist respectively.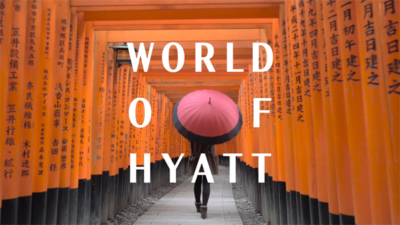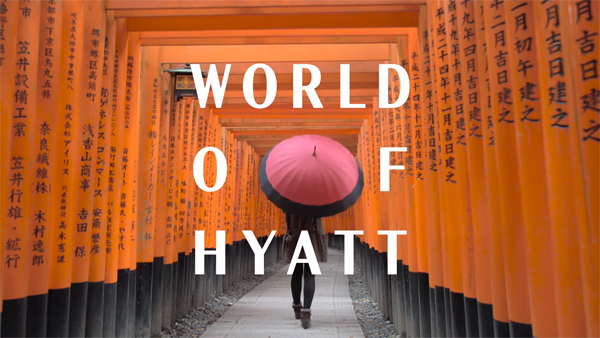 It gets better. In addition to lowering the status requirements, World of Hyatt is also extending its 'Bonus Journeys' promotion.
We previously wrote about Bonus Journeys here. You can register here.
The long and short of it is that:
nights between now and 31st December will earn one elite night in 2020 and one elite night in 2021
nights between 1st January and 28th February will earn TWO elite nights in 2021
That means that you can get Hyatt Globalist status for just a quarter of the usual required nights – 15 – as long as you do them all between 1st January and 28th February.
Each of those 15 nights will count double, so you will be on 30 nights – and that's all you will need.
Even better, you will earn triple World of Hyatt points on all your stays until 28th February whilst you're at it!
Hyatt is just copying Hilton of course …..
Hilton is currently running an identical deal as we wrote here.
all Hilton stays until 31st December 2020 earn DOUBLE elite night credits
all of your elite night credits on 31st December will be carried over into 2021
status requirements are halved in 2021, so top tier Diamond Elite will only need 30 nights instead of 60 nights – and you can earn those 30 nights by doing just 15 nights before New Year's Eve 2020
you would have Diamond Elite status until March 2023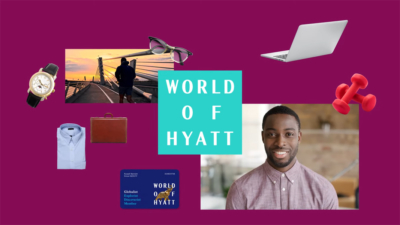 What benefits does World of Hyatt Globalist get you?
Compared to other hotel loyalty schemes, World of Hyatt is relatively simple. There are just three tiers, with Globalist sitting at the top.
In truth, Discoverist and Explorist are not hugely valuable and not worth chasing, even at 25% of the usual number of nights. Globalist, however, is a different story.
Here are the benefits you get as a Globalist status holder:
Room upgrades, including standard suites
Guaranteed club lounge access (or free breakfast where no lounge is available)
Resort fees are waived
You should understand that Hyatt is recognised as having the best suite upgrade rate in the industry. Whilst a top-tier elite with any other chain would consider themselves lucky to get a suite – even when the scheme rules offer it – a Hyatt Globalist would consider themselves unlucky NOT to get a suite most of the time.
You WON'T get any suite upgrade vouchers though
In many reviews of Hyatt Globalist status, you will read that it also comes with:
A free night voucher for a category 1 – 7 hotel when hitting or requalifying for Globalist
Four free suite upgrade vouchers to use on paid or reward stays which are confirmed at booking
This is not true. You WILL get the benefits above if you complete 60 nights, which is the usual target to earn Globalist, because Hyatt has something called 'milestone bonuses'.
Hitting 50 nights gets you two suite upgrade vouchers, whilst hitting 60 nights gets you another two vouchers plus the category 1-7 free night.
In normal times, as Globalist requires 60 nights, you would also have earned these milestone bonuses on the way to Globalist status.
However, in 2021 Globalist will only require 30 nights. This means that you will NOT trigger the suite upgrade vouchers or the category 1-7 free night unless you go on to hit 50 and 60 qualifying nights.
How to get Hyatt Globalist for £675
Whilst status qualification has been halved for all of 2021, Bonus Journeys only runs until 28th February. If you want to earn Globalist in 15 nights, you will have to complete them before then.
The cheapest way to do so is to stay at the Hyatt Place West London Hayes, which is around £45 per night:
If all 15 nights price at £45 you would be paying £675 to achieve Hyatt Globalist until February 2023 before taking any points earned into account.
With Bonus Journeys, you also earn TRIPLE points on stays. This means you earn 15 points per $1 (around 75p).
Our 15 night example at £675 works out at just over $825 when you exclude 5% VAT. This means you are earning 12,375 World of Hyatt points.
As we value a World of Hyatt point at 1.1p of value, you would reduce the cost of Hyatt Globalist status by £150, or to just over £525. Bingo!
Or you could book in for 30 nights …..
Whilst it sounds a little crazy, you could check in for 30 nights. Completed before 28th February, you would hit 60 elite nights as each night counts for two.
(I am not suggesting you actually spend 30 nights in Hayes. If you have a chat with the hotel manager I am sure he would be happy if you just popped in on the first and last days.)
This WOULD trigger the four suite upgrade vouchers plus the category 1-7 free night.
As each suite upgrade voucher is good for a stay of up to SEVEN nights, guaranteed at time of booking, you would be looking at potentially 28 guaranteed nights in a suite.
You'd get the category 1-7 free night on top too.
Is this worth just over £1,000? You decide.
Is this suitable for you?
To be honest, even paying £525 to earn Globalist status until February 2023 won't be worth it for most readers.
Hyatt's small footprint means that you might struggle to do a decent number of nights to maximise your value.
Spending over £1,000 at the Hyatt Place in Hayes to get the four suite upgrade vouchers and the category 1-7 free night is also not going to be worth it for most people.
That said …. if the Park Hyatt Mallorca was still a Hyatt (it isn't) it would easily have been worth £1,000 to generate a suite upgrade voucher for a long stay. Remember that the upgrade is guaranteed when you book and simply needs a 'standard suite' – these are clearly marked on the Hyatt website – to be available for cash.
If you have no top tier hotel status at all, this deal may be tempting. However, if you already have status with Marriott, IHG or Hilton you are probably not going to get much incremental value from Hyatt unless you have a specific destination or hotel in mind.
---
World of Hyatt update – March 2023:
Get bonus points: World of Hyatt is not currently running a global promotion.
New to World of Hyatt? Read our overview of World of Hyatt here and our article on points expiry rules here. Our article on what we think World of Hyatt points are worth is here.
Buy points: If you need additional World of Hyatt points, you can buy them here.
You will receive a 25% bonus when you buy Hyatt points by 25th March 2023.
Want to earn more hotel points? Click here to see our complete list of promotions from Hyatt and the other major hotel chains or use the 'Hotel Offers' link in the menu bar at the top of the page.