'My Favourite Hotel' review – The Shack Up Inn, Clarksdale, Mississippi
Links on Head for Points may pay us an affiliate commission. A list of partners is here.
This is our review of The Shack Up Inn, Clarksdale, Mississippi.
Due to a continued strong response from readers, we are running another batch of 'My Favourite Hotel' reviews over the next few weeks. This time we wanted to hear about your 'unique' experiences and we've once again received a great amount of suggestions. Hopefully you will enjoy reading these reviews. As always you can find all of the 'My Favourite Hotel' reviews by clicking here.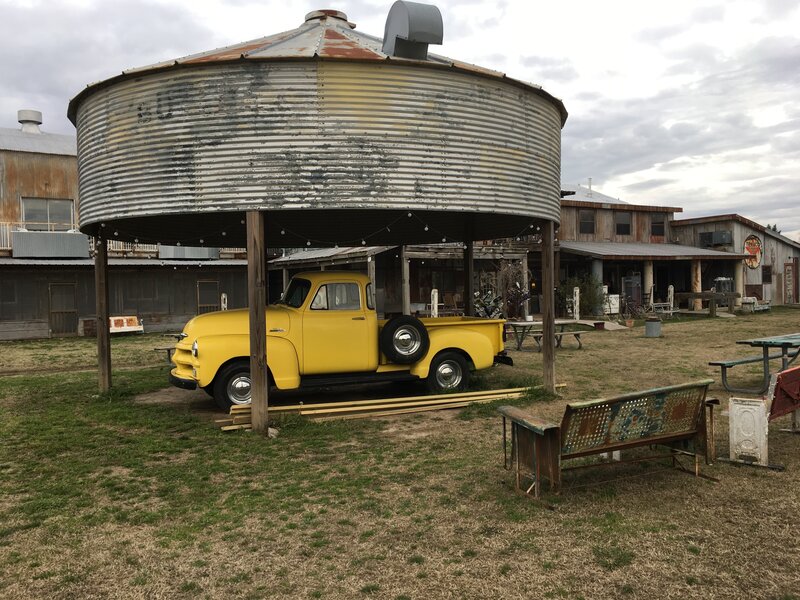 Today's hotel is The Shack Up Inn in Clarksdale, Mississippi – the town where blues was first developed before it was brought to the big cities during the Great Migration.
Here is reader Debbie's review:
Overview
Who doesn't love a road trip?
In Spring 2019 we covered 1,409 miles in three weeks to follow The Blues Highway. We flew into New Orleans and then headed to Natchez to join the Natchez Trace that led us slowly up to Nashville (for the Ryman Auditorium and music in every bar), Memphis (Sun, Stax, Gracelands and a memorable afternoon in the Martin Luther King museum at the Lorraine Motel) then on to Clarksdale (Robert Johnson's crossroads), a slight diversion to Vicksburg (Civil War) and finally back to New Orleans for the Mardi Gras celebrations.
Our road trip included some memorable hotel stays. They ranged from the frankly terrible (the one that had been the subject of a Gordon Ramsey makeover), the mildly terrifying (a one night stop over by the airport), the one that was wonderful for the warmth of welcome (a B&B in Vicksburg), the one that was a tourist attraction in its own right (a haunted plantation house complete with ghost tour) and the one that won our hearts with its genteel glamour (our hotel in the French Quarter of New Orleans).
However there was none as memorable as The Shack Up Inn in Clarksdale, Mississippi, where they proudly and accurately proclaim, 'the ritz we aint!'
Clarksdale is about an hour south of Memphis, a small, rather dusty town that lacks the bright lights and crowds of many of our other stops but has the claim to being a key location for blues and rock music; it was here that Robert Johnson made his pact with the devil at the Crossroads, Bessie Smith died and John Lee Hooker lived. Clarksdale hosts many blues festivals, is the location of the Delta Blues Museum and Morgan Freeman's Ground Zero nightclub.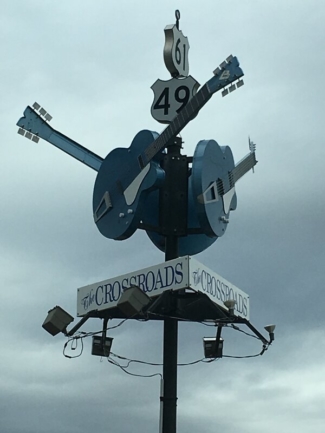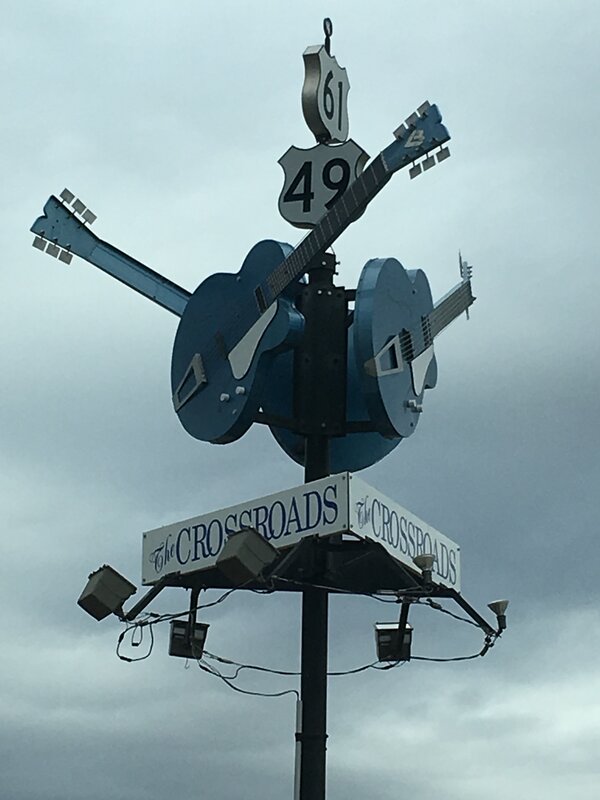 Location
The Shack Up Inn, is located on the Hopson Plantation 3 miles from the Crossroads. It isn't an inn as such, but rather a collection of original sharecropper shacks sited somewhat haphazardly around a central courtyard.
The aim of the Shack Up is to preserve these little pieces of history that would otherwise have vanished or been hidden away in a museum and also to put that history to work in order to generate income and activity for an area that feels rich in neither.
Each shack is original and unique but all have metal roofs, wooden walls and porches complete with rocking chairs. The site is littered with an assorted collection of broken down chairs, hand painted signs and other 'vintage' items. It all takes a bit of getting used to and made us wonder if we had slipped back in time or wandered onto a film set.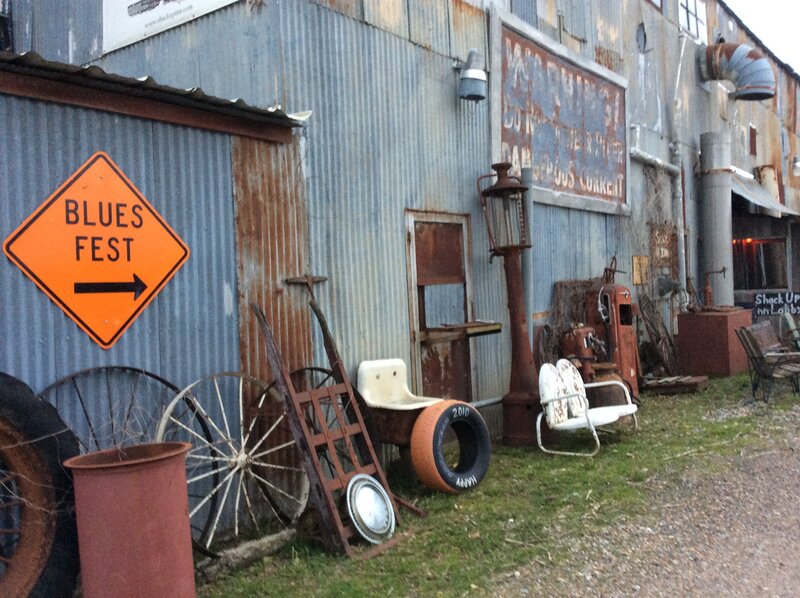 Check-in
Checking in at the lobby, we had a look at the the bar and music venue. This would indeed be a great place to hear live music but sadly none was taking place on the night of our visit. But not to worry as we were invited to borrow a guitar from the eclectic assortment on offer before making our way to our shack for the night.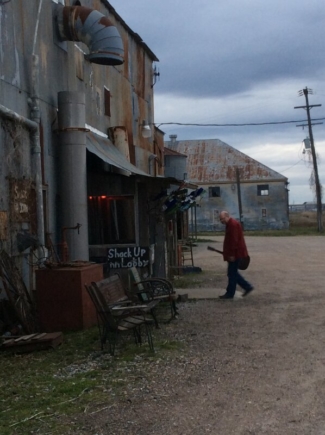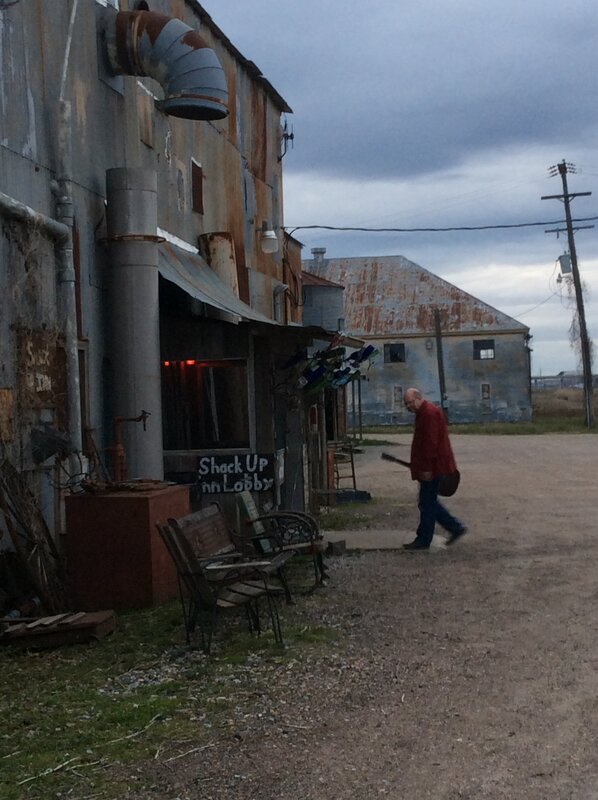 We followed the instructions we had been given, drove round the track and parked up – out of sight but close to our shack.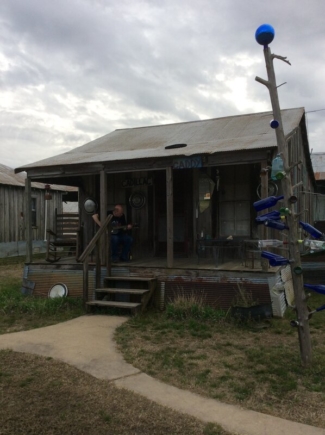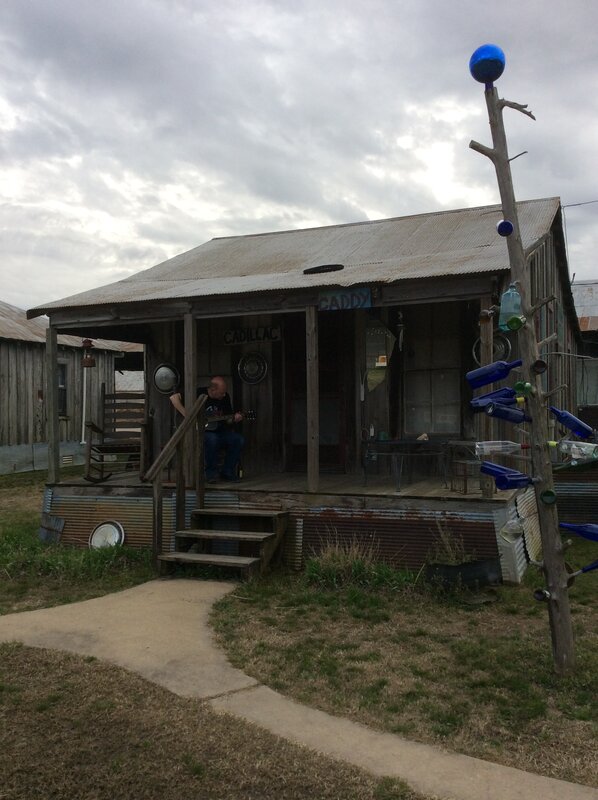 Our Shack
Exploring The Caddy Shack didn't take long; just the one room with a small kitchen area and a bathroom to one side. The room was cosy and comfortable and distinctly old-fashioned, decorated with personal memorabilia so much so that we felt like the original tenants might be returning anytime soon.
We were pleased and somewhat relieved to see that all mod-cons were on offer – including hot water and a flushing toilet – but somewhat surprised to see that the kitchen tap was actually a set of pliers! The room was filled by a double bed and also a piano that could surely belt out a tune or two – if only one of us could play.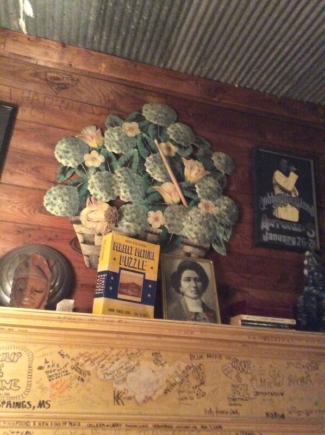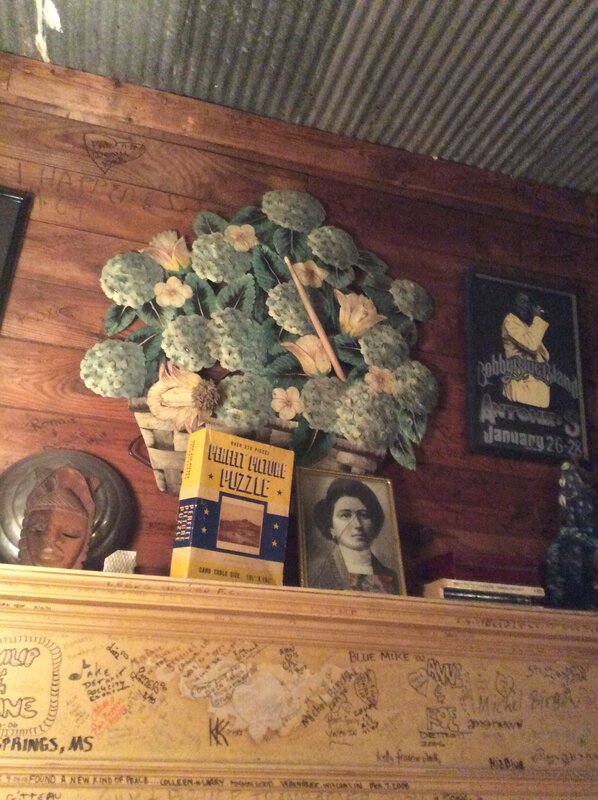 and (apologies for the blurry image)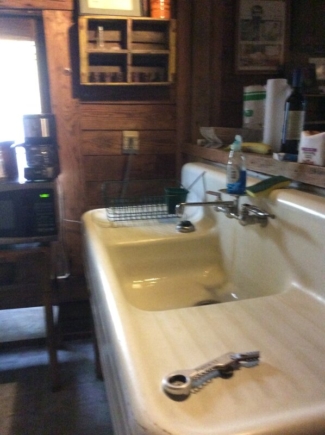 It being a quiet night on the music front it was also a quiet night on the food front, so we set out to a local supermarket to lay in provisions for the evening. Of course we could have driven into town, or called a cab, but we wanted to stay in and soak up the atmosphere; we figured it would be a while before we used pliers in a sink again.
After settling in at the bar for a couple of beers and a chat with the barman about modern Mississippi, we retired to our porch to spend the evening sitting in the rocking chair pretending to play the blues on our borrowed guitar. This was followed by a cosy and comfortable night's sleep under heavy layers of sheets and blankets.
In the morning, breakfast from the lobby was a coffee and a bagel– just right to get us started on the next leg of our journey.
Conclusion
Of course we questioned ourselves before booking a night at The Shack-Up Inn. After all we didn't want, to quote the Sex Pistols, 'a cheap holiday in other people's misery' but in the context of our road trip we did want to immerse ourselves in the origins of the music we had travelled so far to hear.
Our night in The Caddy Shack certainly made us reflect on the hardships of the sharecroppers' lives and of how families could have lived together in such small spaces with so few home comforts. It also gave us a deeper understanding of the context of the music – principally the blues, but also country and gospel – and what it must have meant to people back then as a means of expression and entertainment.
Our night at The Shack Up Inn was a unique experience and one that we would not want to have missed; well worth the $80 we paid. Next time though, we would like to hear a band ripping it up in The Shack Up Inn bar.
The Shack Up Inn website is here, if you want to find out more.
---
Hotel offers update – December 2023:
Want to earn more hotel points? Click here to see our complete list of promotions from the major hotel chains or use the 'Hotel Offers' link in the menu bar at the top of the page.
Want to buy hotel points?
IHG One Rewards is offering a 100% bonus (some members may see less) when you buy points by 30th December. Click here.
Marriott Bonvoy is offering a 30% bonus when you buy points by 20th December. Click here.