Heathrow's third runway is back on as airport wins Supreme Court case
Links on Head for Points may pay us an affiliate commission. A list of partners is here.
The third runway project at Heathrow is back on track this morning after the Supreme Court overturned February's court judgement.
Back in February, the original Government decision to allow the third runway was overturned in court after an appeal by environmental campaigners. Their case was based on the fact that the Paris climate change agreement had not been fully considered when approval was given.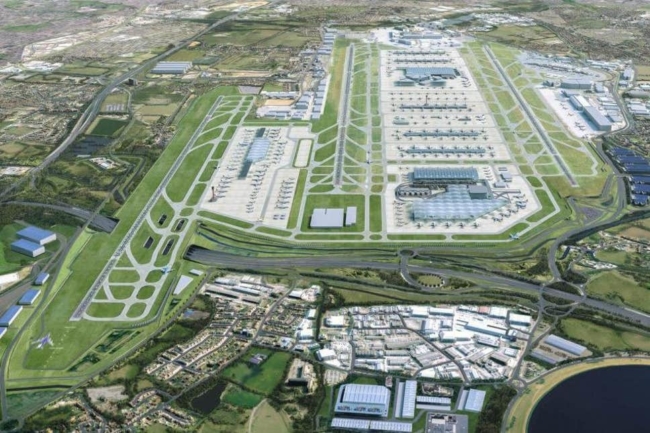 The Court of Appeal had decided that the Government had given approval without considering its commitment to keep global temperature rises to as close to 1.5C as possible.
The Supreme Court felt that this was not relevant and that the Government had acted lawfully by relying purely on domestic legislation when giving outline planning consent.
What happens next?
Heathrow can now submit a Development Consent Order, which is required for construction of this scale.
There is no guarantee that permission will be obtained, of course, because the Government will still have to factor in its Paris commitments when making a decision.
The Government has gone even further in its climate commitments since the third runway was originally approved, commiting to 'net zero' emissions by 2050 and a 68% cut in carbon emissions by 2030. The new runway will need to be considered alongside these commitments.
Environmental campaigners also have option of asking the European Court of Human Rights to overturn the Supreme Court decision.
In a statement sent to HfP this morning, Heathrow said:
"This is the right result for the country, which will allow Global Britain to become a reality. Only by expanding the UK's hub airport can we connect all of Britain to all of the growing markets of the world, helping to create hundreds of thousands of jobs in every nation and region of our country. Demand for aviation will recover from Covid, and the additional capacity at an expanded Heathrow will allow Britain as a sovereign nation to compete for trade and win against our rivals in France and Germany.
Heathrow has already committed to net zero and this ruling recognises the robust planning process that will require us to prove expansion is compliant with the UK's climate change obligations, including the Paris Climate Agreement, before construction can begin. The Government has made decarbonising aviation a central part of its green growth agenda, through wider use of Sustainable Aviation Fuel as well as new technology. As passenger numbers recover, our immediate focus will be to continue to ensure their safety and to maintain our service levels while we consult with investors, government, airline customers and regulators on our next steps."
The third runway is currently planned to open in 2030, with the original 2026 date now seen as unrealistic – unsurprising given that it involves moving the entire M25 motorway into a huge tunnel, totally demolishing two villages (Longford and Harmondsworth) and flattening most of the hotels and offices on Bath Road including the BA head office …..