Do you know that you can holiday in Jersey, in a hotel, from 26th April?
Links on Head for Points may pay us an affiliate commission. A list of partners is here.
Regular readers will know that I spent a week in Jersey last Summer, and recommended it for a very quiet and tourist-free beach holiday.
At the time, UK residents could enter as long as they took a coronavirus swab test on arrival (free) or produced a certificate showing a negative test. There were no restrictions on movement.
Jersey tightened up its rules over the Winter. However, from 26th April, you can walk straight in if you live in the correct part of Britain. The current covid rate in Jersey is 3.7 per 100,000 people, with a grand total of five cases.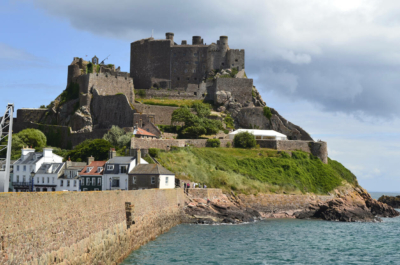 Jersey is in the Common Travel Area
For clarity, before I continue, you need to remember that Jersey is in the UK's 'Common Travel Area'.
As the 'stay local' rules were lifted earlier this week, you are free to travel there as soon as restrictions in Jersey lift on the 26th.
No quarantine is required on your return to the UK and you do not have to give any reason to fly there.
How will the new Jersey rules work?
Jersey is returning to the system it used last Autumn. Jersey is profiling UK arrivals by their street address.
Your home address will be classified as either Green, Amber or Red based on the list you can find here.
This is how you are impacted:
Green – Day 0 + Day 5 & Day 10 PCR test: Self-isolation until Day 0 negative test result – expected within an average of 12 hours (I am told this is typically 6 hours in reality)
Amber – Day 0, Day 5 + Day 10 PCR test: Self-isolation until Day 5 negative test result
Red – Day 0, Day 5 & Day 10 PCR test: Self-isolation until Day 10 negative test result
You don't want to visit Jersey if you live in an Amber or Red zone. However, for the majority of us who will be in Green zones, it is easy.
Residents of Green zones can even bypass the 6-12 hour self-isolation period by having a PCR test before their flight.
Note that the Jersey Government has yet to allocate UK local authorities to categories. All regions show as 'Red' which is the current situation until 26th April.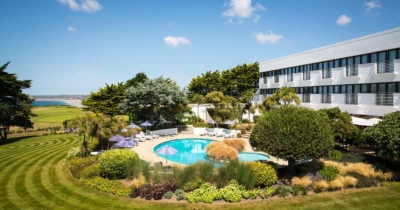 Do NOT stay at the airport before your flight
If you have spent a night away from home in the 14 days before your flight, you must also be 'clear' for that local authority too.
Spending the night at Heathrow before your flight COULD disqualify you from quarantine-free entry. Heathrow is in Hillingdon, so you would need Hillingdon – as well as the local authority where you live – to be on the 'Green' list.
Remember that some hotels near Heathrow are in Ealing. Ealing has consistently reported high coronavirus levels and it may well end up in the 'Amber' category.
If you want to read more about my Jersey holiday last year, click here.
The official Jersey Government covid rules are here.
If you want to spend the first May bank holiday in a hotel, this route is one of your very few opportunities to do so.