Is Flybe really going to return this Summer?
Links on Head for Points may pay us an affiliate commission. A list of partners is here.
13 months after its collapse a new management team is declaring that Flybe will restart flights this summer. Or will it ….?
The road to this point has been a rocky one. It involves the acquisition of Flybe's remaining assets by Thyme Opco, a holding company controlled by Cyrus Capital. Yes, the same Cyrus Capital that previously held a 40% stake in Flybe before its collapse.
It now has access to Flybe's brand, remaining airport slots and other assets. The acquisition price is unknown.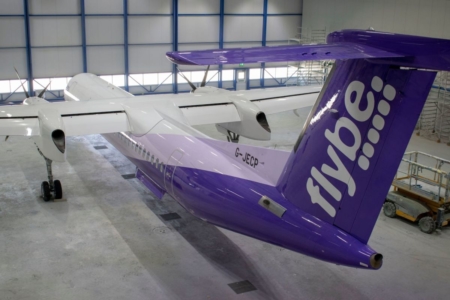 Is it all a trick?
Earlier this month, Thyme Opco (now renamed Flybe Limited) named 76-year old Kevin Hatton as a director. Hatton retired from British Airways in 2000.
If the name sounds familiar it's because, as The Telegraph notes, Hatton was involved in the BA versus Virgin Atlantic "dirty tricks" campaign in the early 90s which made it all the way to the High Court before British Airways settled. Hatton was one of those accused of setting up a special unit in BA to discredit Richard Branson just as Virgin Atlantic was moving into Heathrow.
Since his stint at BA, Hatton had a role at TUI followed by one at GB Airways, which was sold to easyJet in 2008. It's not clear what he's done since then, so his appointment in 2021 is a curious one – the airline market has changed significantly.
Thyme to fly
Flybe hopes to relaunch this summer:
"Subject to further success with vaccinations and relaxation of travel restrictions, we plan to launch a new and much improved Flybe sometime this summer on many of our former routes where there remains a critical need for a strong, reliable, and customer-focused airline.
While our company will initially be smaller than before, we intend to grow, create valuable jobs, and make significant contributions to essential regional connectivity in the UK and EU."
If the new Flybe thinks it can simply slide into its old routes it may be in for a bit of a shock.
A lot has changed in the past 13 months. Amidst the pandemic, Blue Islands and Eastern – two former Flybe franchisees – have begun to fly many ex-Flybe routes under their own branding.
Loganair has also been picking off plenty of former Flybe routes. Just this week it announced it would add flights between Norwich and Exeter, claiming that 42 of Flybe's "lost 46 domestic routes" are now back.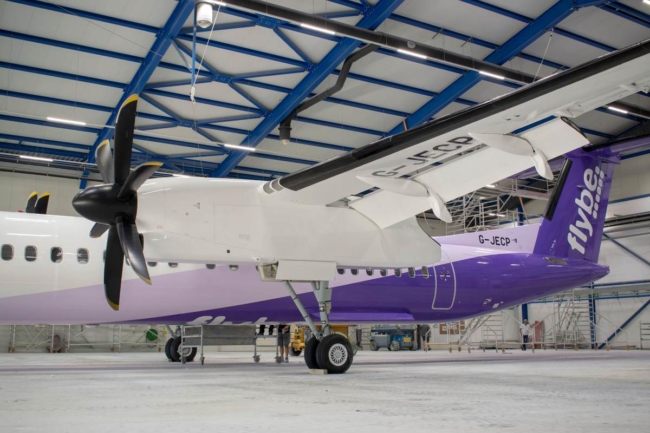 This doesn't leave a whole lot of room for the new Flybe, even if it is smaller than before. A patchwork of regional airlines have effectively pulled the rug from under its fleet.
A new entrant with a low cost base will always find some opportunities, of course. Two potential ideas are:
focusing on flights between the UK and EU, mainly smaller airports in France – this was a strong Flybe niche, and its domestic competitors seem happy sticking to domestic flights. Flying into the EU also reduces Air Passenger Duty liabilities.
The snag is that neither of these has a long-term future. As we will cover tomorrow, Southampton Airport now has permission for its runway extension. Within 18 months, it will be able to handle Ryanair, easyJet or Jet2 aircraft.
The UK Government is also keen to halve APD on domestic flights, removing any tax advantage from focusing on flights between the UK and Europe. The market for second homes in Europe is also under pressure from new residency rules which stop UK citizens from spending more than 90 days out of every 180 days in the EU.
Slots away….
Slots are not the only obstacle in Flybe's way. Before it can even contemplate launching flights it will have to persuade the Civil Aviation Authority to reinstate its operating and route licences. Flybe is now appealing to the UK transport secretary Grant Shapps directly after the CAA attempted to remove its licence.
In fact, a number of Flybe slots at Heathrow are already on the market despite the fact that ownership is being contested by Thyme Opco / Flybe. These are the former bmi slots that are available for specific routes and which Flybe was using for Heathrow flights to Edinburgh and Aberdeen.
Let's see what happens. The Flybe brand still has recognition, which counts for a lot. How much damage was done from customers losing money in the receivership last year, or from all the press coverage about it closing down? There are plenty of route pairs which easyJet and Ryanair cannot take on, due to low demand or short runways, and if Flybe avoids head to head competition with rivals it may find a niche.