'New' Flybe gets 86 weekly Heathrow slots from British Airways – is it really back?
Links on Head for Points may pay us an affiliate commission. A list of partners is here.
The 'new' Flybe looks like it will be heading to London Heathrow Airport, as the rescued airline picks up 86 weekly slots from British Airways.
These will be used for:
25 flights per week to Edinburgh
18 flights per week to Aberdeen
43 flights per week requires 86 slots, of course, given that each flight has to take off and land.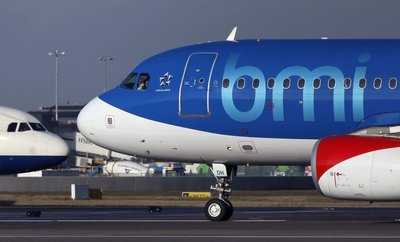 Grab a coffee, it's a long story ….
This is one of the longest sagas in UK aviation.  It has been running since 2012 and shows no sign of being concluded for good at any time soon.
We last covered this topic in March 2020.  At that point, British Airways had just been given back 12 x daily slot pairs for the Heathrow Summer season.  They had reverted to BA following the bankruptcy of the original Flybe.
The story behind all this goes back to the acquisition of bmi British Midland by British Airways.  The European Commission insisted that British Airways release a number of Heathrow slot pairs to any competitor which wished to begin services on selected routes where bmi competed with British Airways at Heathrow.
The routes with competition concerns were Aberdeen, Edinburgh, Nice, Cairo, Riyadh and Moscow.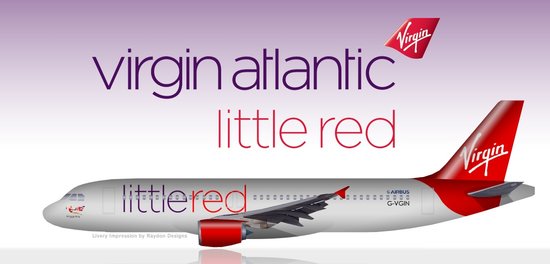 Little Red, Virgin Atlantic's short haul airline, was the first airline to ask for – and receive – slots.   It used them to fly to Aberdeen and Edinburgh.   Little Red also flew to Manchester but this used spare Virgin Atlantic slots.
When Little Red folded, the slots returned to British Airways.
The slots were then requested by Flybe, again for use on Aberdeen and Edinburgh.
There were two carrots in the rules for whichever airline came in:
after one full year of operation, the airline could ask for additional slots from British Airways which could be used on ANY European short haul route as long as not all of the 12 daily slot pairs to be divested had been allocated (this is how Flybe got slots for some of its other Heathrow services)
after three full years of operation, the airline could stop serving cities on the prescribed list (ie Edinburgh and Aberdeen, in Flybe's case) and start serving other European destinations instead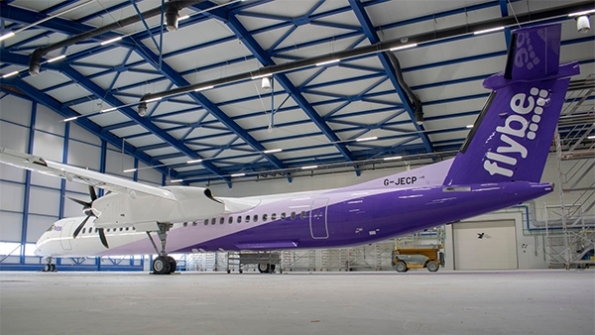 It is not fully clear what happens now.
The agreement between IAG and the European Commission is here.  I cannot see any obvious reference to it 'timing out' and, given that Flybe has now been given the slots back by British Airways, it may not have a deadline.
Here is the Airport Coordination form, dated 26th April, which shows the transfer back from BA to Flybe.
There is another catch
As you see from the Airport Coordination form, Flybe has only received 'rescue' slots for the Summer season.
Summer and Winter airport slots are separate entities although most airlines have, over the years, managed to ensure that their Summer and Winter portfolios match up.
My understanding …. and I have not got official confirmation of this …. is that the matching Winter slots had vested with the 'old' Flybe.  They had been operated for three years – unlike the Summer slots – and so Flybe got to keep them.
It isn't clear if the new owner of Flybe inherited the Winter slots when it bought the airline, or if the administrator had already sold or surrendered them.  If the 'new' Flybe has Winter slots then it is well placed to run a year-round service to Edinburgh and Aberdeen.  If it doesn't, it will have a problem.
Small aircraft and Heathrow Airport don't mix well
The Flybe slots indicate the use of a Dash-8 aircraft, as used by the 'old' Flybe.
Little Red and 'old' Flybe both used Terminal 2, although Flybe did not physically use a gate (here is my review of a Flybe flight from Heathrow to Edinburgh).  I'm not sure that a Dash-8 can use any of the gates at Terminal 2, so bussing to and from aircraft may continue.  (EDIT: Whilst I have been bussed, comments below suggest that a Dash-8 can use certain gates in Terminal 2.)
Terminal 3 at Heathrow cannot handle the segregation of domestic passengers and it is unlikely that British Airways will be welcoming Flybe to use Terminal 5, so we should assume that the flights will use Terminal 2.
Will it ever happen?
There is, of course, still a lot to be done before flights can resume.  'New' Flybe needs a few aircraft for a start.
There is also the small issue of demand.  With the oil industry still in the doldrums, the Aberdeen market is far weaker than it was.  Edinburgh is not exactly badly served, and anyone connecting to a long-haul British Airways flight won't take Flybe to Terminal 2.
Can Flybe make a point-to-point service on a bumpy Dash-8 with bus connections and no loyalty scheme work?  Tricky ….
On the other hand, if it can strike codeshare deals with the Star Alliance carriers in Terminal 2 then it becomes more interesting.  Interest may increase if Edinburgh does not get all of its long-haul routes back post-covid.
If Flybe can operate Edinburgh and Aberdeen for a year, it will presumably qualify to receive the additional four daily Heathrow slot pairs from British Airways.  With no restriction on which European airports can be served, Flybe would find these more valuable.
After three years, of course, it can swap the Edinburgh and Aberdeen services for any other European destination.  The slots will also permanently vest to Flybe at that point, albeit with a caveat that they are for short-haul.  There is value here for Flybe's new owner if it can survive to that point.
Whatever happens, it's unlikely we will get a clear picture until coronavirus has passed.
PS.  Thinking about it, under the terms of the EU deal, is it still possible that an airline can request Heathrow slots from British Airways to fly to Nice, Cairo, Riyadh or Moscow?  I wonder if Air France got the slots for its new Heathrow to Nice service this way?