Exceptional TAP business class sale from the UK (eg New York, San Francisco £999)
Links on Head for Points may pay us an affiliate commission. A list of partners is here.
This article is sponsored by TAP Air Portugal
TAP Air Portugal has launched a week-long Business Class sale.
There are some excellent deals, with some of the lowest pricing I have ever seen to North America.  There are also good prices to Africa, Brazil and – if you want a bit more comfort for your short-haul flights – Portugal, the Azores and Spain.
Importantly, all of these offers are available for UK departures from either:
London Heathrow
London Gatwick or
Manchester
….. so you don't need to start your trip outside the UK to get a good deal.
You need to book by 5th May for travel by 15th September.
You can find details on the TAP website here.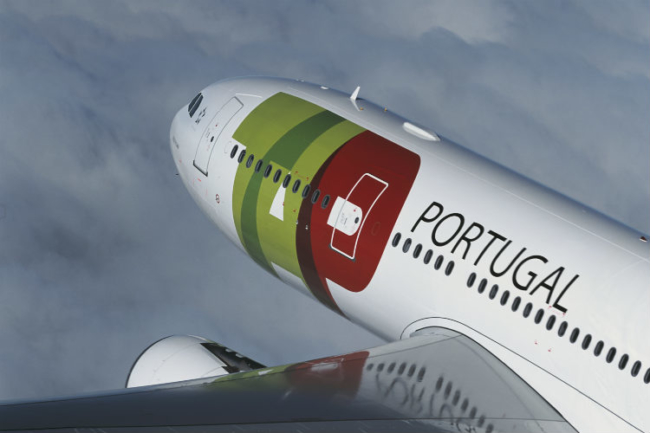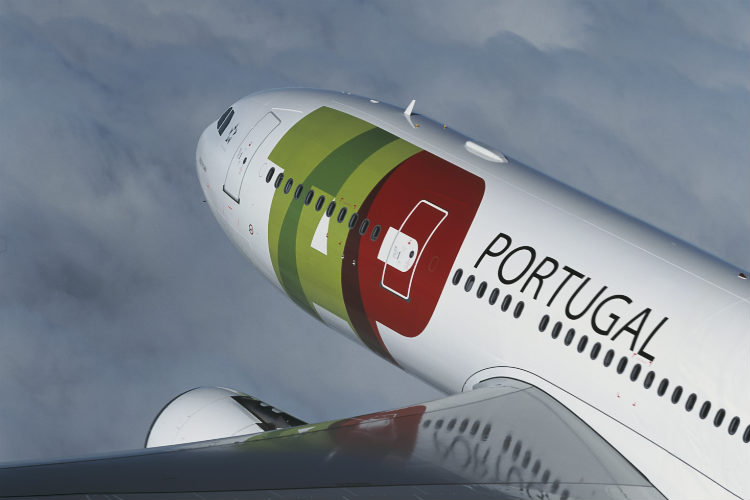 What deals are available?
Starting in the UK:
To North America:
Boston – £999
Chicago – £999
Miami – £999
Montreal – £999
New York – £999
San Francisco – £999
Toronto – £999
Washington – £999
You can also fly to Cancun.
Here is a screenshot showing San Francisco, click to enlarge:
To Africa:
from £1,289 (Praia, Sal, Sao Vicente, Dakar, Accra, Abidjan, Conakry, Bissau, Sao Tome)
To Brazil:
from £1,289 (Belem, Belo Horizonte, Brasilia, Fortaleza, Maceio, Natal, Porto Alegre, Recife, Rio de Janeiro, Salvador, Sao Paulo)
To mainland Portugal:
£299 (Lisbon, Porto, Faro)
To the Portuguese Islands:
from £399 (Funchal, Terceira, Ponta Delgada)
To Spain:
The booking page is here.  It can be a little fiddly to find dates with sale pricing because the 'my dates are flexible' button only covers economy pricing.  However, it is a decent bet that the dates with the cheapest economy pricing may also have the cheapest business class pricing.
Starting elsewhere in Europe:
TAP has a very simple pricing structure for this sale.
Swap the £ signs above for € signs and you have the pricing from Dublin, Amsterdam, Berlin etc.  This means that you could fly to New York for just €996 (£865) return from, say, Dublin.
Remember that, whilst you may get a cheaper flight if you start outside the UK:
you need to factor in the cost of getting to and from your starting city
you are taking an added risk in terms of covid travel requirements when you come to travel
you will be taking three flights in each direction on a long haul trip, when you also factor in the plane change in Lisbon
Personally, I wouldn't bother if you live within easy reach of Heathrow, Gatwick or Manchester.  If you live elsewhere with an easy connection to Dublin or Amsterdam you may think differently.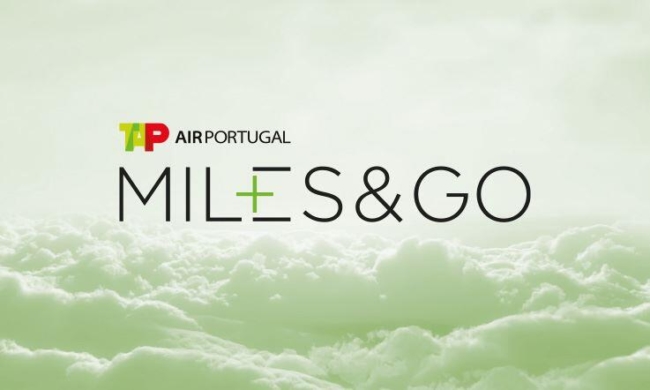 What can you do with the miles you earn?
TAP is part of Star Alliance.
You cannot credit your flights to British Airways Executive Club or Virgin Atlantic, neither of whom are in Star Alliance.  However, you can credit the miles to Lufthansa Miles & More or any other Star Alliance frequent flyer programme.
TAP is currently running an aggressive status match if you want to credit your flight to TAP's Miles+Go programme – scroll down for details.
Our core article on 'what is best Star Alliance frequent flyer scheme for you?' is here.
What will I be flying?
TAP Portugal has been making a big push to grow market share over the last couple of years.
In terms of aircraft, it has recently taken delivery of a new fleet ofA320neo, A321neo and A330neo planes.   It is the first airline in the world to operate the A330neo and, overall, has one of the youngest fleets in the world.  You can find out more about the TAP neo fleet here.
An aggressive status match offer
TAP has been running a strong status match offer for the last few months.
For British Airways Executive Club members, this is what you can get:
Executive Club Gold = TAP Miles&Go Gold = Star Alliance Gold
Executive Club Silver = TAP Miles&Go Gold = Star Alliance Gold
Executive Club Bronze = TAP Miles&Go Silver = Star Alliance Silver
This is very generous if you have British Airways Silver status because TAP will match it to Miles+Go Gold.  This is equivalent to Star Alliance Gold, giving you status benefits not just on tap but across all 26 airlines in the alliance.
You can learn more about the TAP status match offer in this HfP article.
How to book
For UK departures, your best option to maximise your miles when paying is American Express Preferred Rewards Gold.  This offers double Membership Rewards points – 2 per £1 – when you when you book flight tickets directly with an airline.  Our review of Amex Gold is here.
For non-UK departures, you should use a card without any foreign exchange fees irrespective of its miles-earning potential.
If you don't have a credit card with 0% foreign exchange fees, your best option for paying is American Express Preferred Rewards Gold which offers triple points – 3 per £1 – when you book flight tickets in a foreign currency.  This is because the transaction should trigger the 'double points for airline spend' and the 'double points for foreign spend' bonuses.
Remember that you need to book by 5th May for travel by 15th September.
You can find out more, and book, on this special page of the TAP website here.