Gibraltar adds new restrictions on UK visitors
Links on Head for Points may pay us an affiliate commission. A list of partners is here.
With Portugal now off the UK Green List, Gibraltar is the only realistic travel option for anyone looking for a few days in the sun.
I am meant to be down there myself next week for a couple of days, to take a look at some of the options open to you.
With minimal notice, however, Gibraltar has placed added restrictions on visitors from the UK.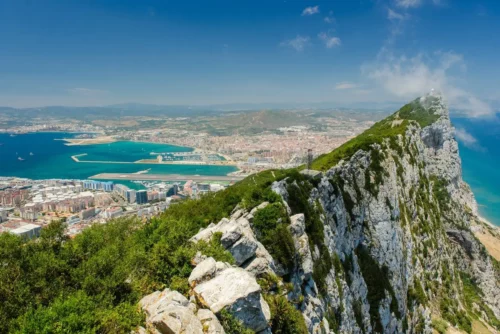 What has changed for visitors to Gibraltar?
At present, it is a very easy system.
You do not need any sort of test in the UK before you fly to Gibraltar. Instead, you take a free lateral flow test at the airport with the results texted to you within 60 minutes.
If you plan to return home within 72 hours, you can pay £30 to have the results of the free lateral flow test presented in a form that the UK Government will accept for your 'fit to fly' return test.
This means that the only tests required for a stay of 72 hours are:
the lateral flow test you take on arrival
the 'Day 2' PCR test you take back in the UK, which can actually be taken on Day 0, Day 1 or Day 2 and can potentially be taken in the Arrivals Hall of your returning airport if you are lucky
This changes on Sunday
From Sunday 13th June, unvaccinated travellers aged 12 or over (defined as anyone who has had fewer than two doses of the Pfizer or AZ vaccines) must show a negative test at the airport before they fly. The test result must also be uploaded into the Passenger Locator Form used by Gibraltar.
Any of the key tests are accepted – PCR, LAMP or high specification lateral flow – but it must be taken within 48 hours of departure.
If you have had both vaccinations, you do not need to do this. Instead, you must upload a 'vaccination certificate' into the Passenger Locator Form.
It is not yet clear if a screenshot from the NHS app will be acceptable proof of vaccination, as the Passenger Locator Form had not been updated at the time of writing. You may need to download the PDF certificate which is available via the app.
No time gap is required after your second vaccination. This is good news for me, because if I do travel as planned next week it will only be 9 days after my second jab. My second vaccination is already showing correctly in the NHS app so I should be good to go.
(For anyone who had the one-shot J&J vaccine, you do need to wait two weeks after vaccination before you will be allowed in without a test.)
This is getting a bit silly ….
If you are double vaccinated, this is not a lot of extra work, assuming that the NHS app is accepted as proof.
For everyone else, you may want to reconsider your trip.
After all, you will require:
a PCR, LAMP or high specification lateral flow test taken in the UK
a lateral flow test taken at Gibraltar airport
a 2nd lateral flow test taken at Gibraltar airport (assuming you are staying over 72 hours)
a PCR test taken on Day 0/1/2 of your return to the UK
…. in order to visit somewhere where the entire adult population has been offered vaccination.
I am still hoping that my trip goes ahead. There was virtually no hotel accommodation left when I booked a few days ago – my options are likely to have opened up, I think ….
You can find out more about the new restrictions on the Visit Gibraltar website here. Please double-check what I wrote above with the official wording, especially as it is liable to change, and change, and change ….