What else does Barclays Premier offer apart from Avios?
Links on Head for Points may pay us an affiliate commission. A list of partners is here.
During May we spent some time looking again at the new Barclays Premier and Barclays Avios Rewards partnership, so you can see if it is worth signing up.
This article was meant to run as part of that group but got pushed back due to heavy news flow, primarily the changes to the British Airways American Express credit cards. If you are not keen on paying the new £250 fee for the Premium Plus Amex card, Barclays Avios Rewards could be an alternative.
When we first covered this in March, it was being slowly rolled out. Barclays Avios Rewards is now fully up and running and Barclays is now allowing you to open a Barclays Premier account online – click here.
There is a 25,000 Avios bonus for signing up. You will earn a total of 43,000 Avios in your first year.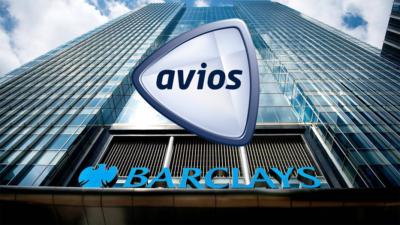 What do you get from Barclays Avios Rewards?
If you qualify for Barclays Premier and complete a full current account switch, plus activate Barclays Avios Rewards (£12 per month fee) you will receive:
a sign-up bonus of 25,000 Avios – which seems to be posting promptly for those who switched at launch
a monthly bonus of 1,500 Avios
an annual British Airways upgrade voucher, allowing you to upgrade 2 x one-way flights or one return flight, booked on Avios, by one class
Here is our main introductory article:
Get 43,000 Avios and an upgrade voucher with Barclays Avios Rewards
This article explains how the British Airways upgrade voucher works:
How does the BA upgrade voucher from Barclays Avios Rewards work?
There is more to Barclays Premier Banking than just Avios
For obvious reasons, our coverage of this offer has focused on Barclays Avios Rewards, the generous 25,000 Avios sign-up bonus and the annual British Airways upgrade vouchers.
You get far more, of course. Barclays Premier Banking has a lot more to offer than just Avios.
To join Barclays Premier Banking, you require either:
a gross annual income of £75,000 or more, paid into your account, or
£100,000+ saved or invested with Barclays
Whilst most readers have focused on qualifying via the salary option, those with considerable liquid assets may want to look at the savings route and compare Barclays with their current provider.
How does the Premier current account work?
Full details of the Barclays Premier current account are on their website here.
It is important to note that there is no fee for a Barclays Premier currrent account.
There is a £12 month fee for joining Barclays Avios Rewards, but this is offset by the 1,500 monthly Avios you earn. Indeed, you would get £12 back by converting your 1,500 Avios into Nectar points and spending them in Sainsbury's, Argos or eBay. The annual British Airways upgrade voucher is just the icing on the cake.
Your Premier current account comes with:
an interest free arranged overdraft of up to £500
ability to withdraw £1,000 per day from cash machines
access to a 24/7 Premier relationship team
fee-free international payments when made via the app or online, with all major currencies supported
You also get access to a range of exclusive products:
Premier mortgages, with exclusive rates for high-value loans
Premier landlord mortgages
Premier Barclayloan
Premier insurance and, for high value items, premium home insurance
Premier Cash ISA and savings products
Some of these products come with an extra Avios incentive if you are enrolled in Barclays Avios Rewards:
Mortgage – 700 Avios per month, with a one-off bonus of 2,000 Avios when taking out a mortgage
Life cover – 150 Avios per month for the first 12 months (500 Avios if critical illness cover is included)
Home cover – 75 Avios per month for contents insurance, 75 Avios per month for buildings insurance, 150 per month for combined cover, all payable for the first year of cover only
Barclays Wealth may also be an option
Whilst we focus on Barclays Premier Bankings, Barclays Avios Rewards is also available to Barclays Wealth customers with a current account.
Barclays Wealth requires you to hold investible assets of over £500,000. As well as standard banking services, you can access a range financial planning and investment options, depending on your situation and the level of support that your are looking for. This could include investment advice, discretionary portfolio management and financial planning.
You can learn more about Barclays Wealth on its website here.
Conclusion
If you are a high earner, it makes sense to move your current account to a 'premium' offering. You will get better service and access to more relevant products and services.
The Barclays Premier current account is free so you won't even be paying for the privilege. Once you have an account, you can choose to add Barclays Avios Rewards and pick up your 25,000 Avios joining bonus as well as your 1,500 monthly Avios and your annual British Airways upgrade voucher.
You can learn more about Barclays Premier current accounts, and apply online, on its website here.