Has Finnair lost the plot with its new 'Business Light' tickets?
Links on Head for Points may pay us an affiliate commission. A list of partners is here.
Finnair is the latest airline to move to 'unbundling' its business class product with the launch of 'Business Light' tickets.
You should be very wary of this because you could very easily find yourself booking a discounted ticket which gets you, well, not very much.
'Unbundling' is a slightly bizarre concept which doesn't apply to many other aspects of life.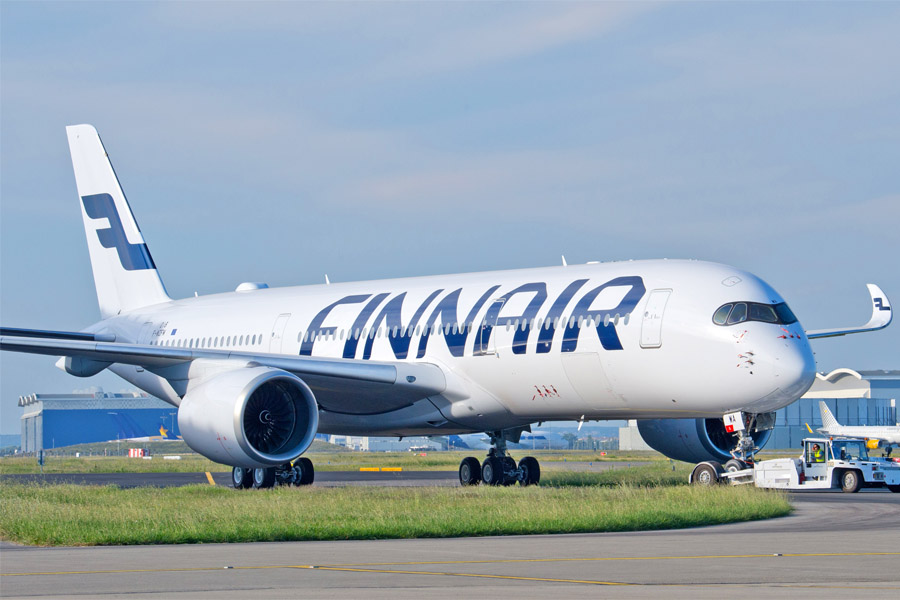 Pret may offer you 50p off a coffee if you bring your own cup. However, many other businesses – such as WeWork – have succeeded by bundling things which were not bundled before. Your WeWork office comes with furniture, signage, cleaning, electricity, high speed internet, free access to meeting rooms, printing and free beer, tea and coffee. You can just turn up and get to work. Unbundling is not a trend happening everywhere else.
How have airlines approached unbundling?
Unbundling CAN work when you separate out aspects of a service and charge a realistic premium for adding them back.
If a service represents a genuine cost to the airline (ie if you can't use the lounge, the airline saves money, so your ticket is cheaper) and you can add it back at a fair price then people should accept it.
The problems with unbundling business class flights revolve around:
the services removed do not justify the small discount in the product price
the services removed often save the airline nothing (eg removing priority boarding saves no money – it only impacts where you are in the queue) but do inconvenience passengers
the cost of adding the services back is often disproportionately high
most importantly, business travel policies often force flyers to take the cheapest fare – and if the cheapest fare is the one with no lounge access, no priority boarding, no priority security, no seat assignment and reduced mileage, you're stuck
How do Finnair's new 'Business Light' tickets look?
Unsurprisingly, Finnair believes that it is "addressing the increasing trend for personalisation of the travel experience".
I'm sure you thought the same thing when British Airways removed your free seat assignments.
These are the three fare categories you can now book in Finnair business class:

What is missing with Finnair Business Light'?
It would actually be easier to tell you what is included – ie your seat. That's about it.
You are NOT getting:
access to airport lounges
checked baggage (these are Hand Baggage Only long-haul business class tickets)
seat selection
priority check-in
priority security
priority boarding
your standard amount of frequent flyer miles
The last one is not an issue if you credit your Finnair flight to British Airways Executive Club. However, it is possible that BA may change its rules so that 'Light' tickets earn fewer Avios.
It is not clear if oneworld elite members will still receive their standard benefits. If so, most of the benefits above – lounge access, check-in, security, boarding – will come back.
Do I make a huge saving by booking Finnair's 'Business Light' tickets?
Don't be silly.
Here is some typical pricing from London to Hong Kong via Helsinki. This is for the outbound flight only, ie the outbound half of a return flight: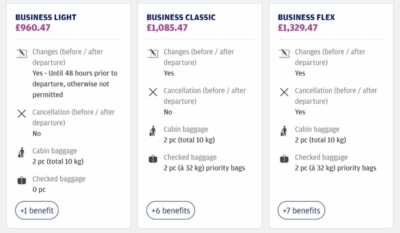 The saving for losing all of the items listed above is £120, or about 11% vs Business Classic.
I don't know how many people travel to Hong Kong with just hand baggage, but if you have a suitcase then much of that saving is swallowed immediately.
If you are crediting your flight to Finnair Plus, the reduction in frequent flyer miles earned (3,000 fewer) is costing you £30 of value.
Conclusion
A saving of £120 to remove lounge access and potentially remove free seat selection would not be unreasonable.
I am also in favour of letting passengers, as Luthansa does, upgrade to Business Class for a modest premium on quiet flights but without getting any additional benefits. This is a fair trade off.
Finnair, unfortunately, seems to have gone too far. What benefit does removing priority check-in or priority boarding bring? It still takes the airline the same amount of time to deal with all of the passengers. All it will do is annoy passengers who may have been forced into 'Business Light' by their corporate travel department.
The only thing that Finnair seems to have achieved from these changes so far is to generate a large amount of critical coverage online. I'm not sure it is the right way to attract the few business travellers who will be looking to fly long haul premium cabins this Summer.