Pay HMRC taxes with your credit card via Billhop and earn points, even with Amex
Links on Head for Points may pay us an affiliate commission. A list of partners is here.
This article has been sponsored by Billhop
If you pay self-assessment taxes you may be wondering how you can settle your 31st July tax bill – or, for small companies, your Q2 VAT bill – and still earn miles or points.
The good news is that, whilst HMRC will no longer take your personal credit card, payment processors like Billhop act as an intermediary and can turn your card payment into a bank transfer.
And, whilst it is the season for self-assessment payments, essentially all bills can be paid with a credit card with Billhop – both personal and company invoices.
We have covered Billhop before, as it's an easy way of running up credit and charge card spending by paying your day-to-day bills via your Amex or other rewards cards. Only around 5% of household invoices (or business supplier invoices come to that) accept credit cards. However if you use Billhop, they can all be paid via a credit card.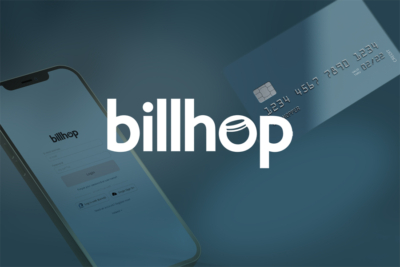 How much does Billhop cost?
There is a 2.95% charge on every payment you make, i.e. if you pay a bill of £100, you will pay £102.95 in total.
This will clearly impact when you choose to use it, although if you have an SME the fee will be tax deductible.
Registration with Billhop is free – see here – so you have nothing to lose by signing up and seeing how it works.
Why use Billhop?
Billhop is particularly useful if you are struggling to hit the '£3,000 spend in three months for 40,000 bonus points' target on a new Marriott Bonvoy American Express card for example, or if you need to increase your spending towards your next British Airways American Express 2-4-1 voucher.
There are also clear benefits for SMEs. Whilst one of the main reasons individuals pay through Billhop is to earn credit card rewards, business owners also use the platform to help with active liquidity management.
They find that incoming payments from customers might be delayed and sometimes suppliers require payment before releasing purchased goods. Using Billhop means that any credit card can be used to pay any invoice. The service broadens the choice available to SMEs in today's market where often traditional credit might not be available.
A bit about Billhop
Billhop was founded in Stockholm in 2012 – where it has proven very popular with the frequent flyer community – and launched in the UK in 2017. We have been promoting it since it launched and many Head for Points readers have used it without any problems.
The company is fully regulated in Sweden (which, under EU passporting rules, means they are regulated here as well) and, in any event, your money is fully protected because all payments are handled by an established bank. Billhop never has access to your funds, apart from the fee.
How Billhop works
You need to create an online account on the Billhop website here. The landing page is focused on HMRC payments but the system is the same for whatever bill you want to pay.
Once you are signed up, you can pay your tax bill, council tax bill etc using your credit or charge card. Simply give Billhop the bank account details and your payment reference and they will make the payment on your behalf.
We need to mention that you cannot use Billhop to pay private individuals unless you have an invoice from that person for a service provided, such as music lessons. With an invoice, Billhop is happy to make the payment via Visa or Mastercard.
American Express cannot be used to pay private individuals under any scenario, even if you have an invoice. You are perfectly fine to use American Express cards with Billhop for paying companies, HMRC, your council tax etc.
How to set up your Billhop account
Click 'Get Started' on the homepage and you will be taken to a page explaining how to use Billhop. Click the 'register your account now' button.
On the next page you can choose whether you'd like to register as a company (with company number) or as an individual (with your date of birth).
To create a personal account you need to fill out your details including email and postal address. You can transfer up to £250 without providing any verified ID, but for money laundering reasons Billhop will need a picture of your passport before you can make larger payments.
On the dashboard you can see your past bills and scheduled bills and pay new bills.
When paying with a Mastercard or Visa, the recipient will receive their money within two days. For American Express, it takes four days. You receive an email when the money has been sent.
In conclusion
Few of us are going to be making the big-ticket purchases such as holidays at the moment. It's worth doing the maths and considering using Billhop for everyday bills and invoices to help hit targets for credit card welcome bonuses and vouchers. The Billhop fee may well be a price worth paying if it means you don't miss out.
The Billhop homepage is here if you want to sign up.