LAST CALL: Is 30,000 bonus points from Virgin's credit card a reason to collect Virgin Points?
Links on Head for Points may pay us an affiliate commission. A list of partners is here.
Until around 10am on 15th October (so lets say end of 14th October for safety) you can get a special sign-up bonus of 30,000 Virgin Points with the Virgin Atlantic Reward+ credit card.
By was of giving you a 'last chance' warning, I thought it was worth looking again at whether there is an opportunity, even for someone without a Virgin Flying Club account at the moment, to build up a pile of points from scratch very quickly? And should you? Does the reopening of the US create a good opportunity for you?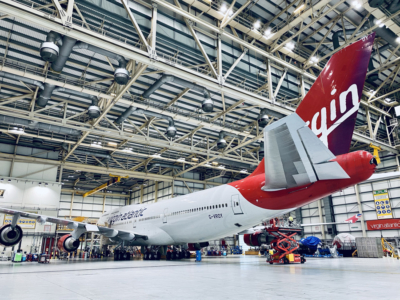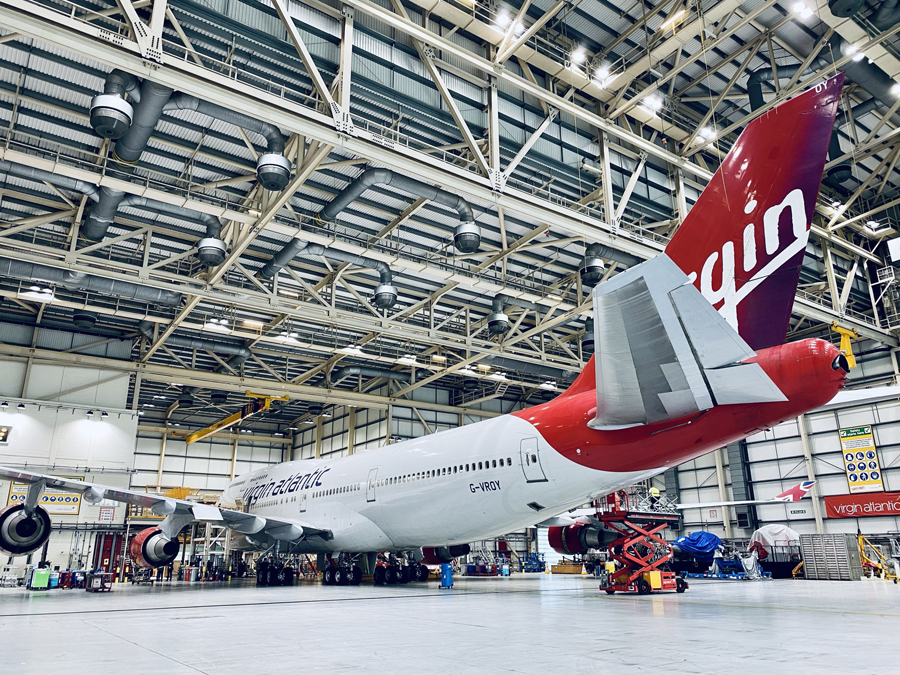 It is not up to me to tell you if this is a good idea FOR YOU or not. However, this article sets out a few reasons why you might want to consider it.
As a reminder:
The free Virgin Atlantic Reward credit card has a 2,000 points sign-up bonus, earns 0.75 points per £1 and comes with a 241 or upgrade voucher for spending £20,000 per year. This card usually has no bonus.
The £160 Virgin Atlantic Reward+ credit card has a sign-up bonus of 30,000 Virgin Points, earns 1.5 points per £1 and comes with a 241 or upgrade voucher for spending £10,000 per year. The usual bonus is 15,000 points.
The cards are issued by Virgin Money so it is very unlikely that you will be conflicted due to having any other cards from the same bank
The cards have no foreign exchange fees when used in the Eurozone
Our full article from earlier this week on the 30,000 points bonus looks at the benefits of each of the two cards in detail. I recommend you read our main Virgin Atlantic credit card article here.
You can apply for the cards here. For safety, because I don't know how early on 15th it will be pulled, I would look to apply by Thursday night.
I need to tell you that the free Reward card has a representative APR of 22.9% variable. The Reward+ card has a representative APR of 63.9% based on a notional £1200 credit limit and the annual fee. The representative APR on purchases is 22.9%.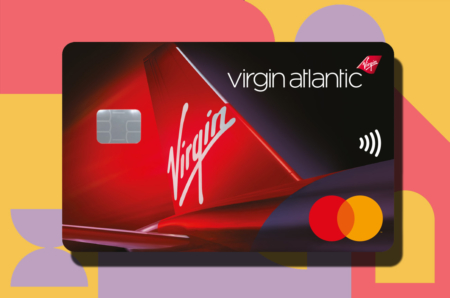 Why is it worth thinking about building up a Virgin Flying Club balance?
Reason 1: Diversification
British Airways can fly you to pretty much anywhere that Virgin Atlantic can. However, that doesn't mean they can get you Avios seats when you want them. Having a balance in another programme gives you more chance of getting seats on the dates you want them.
Both British Airways and Virgin Atlantic allow one-way redemptions, so with a Virgin balance you could mix and match a trip as availability allows. Virgin Atlantic also partners with Delta, Air France and KLM as well as a number of other airlines.
I used to suggest that Virgin Atlantic was not a good choice for anyone needing to redeem in the UK school holidays. However, with the addition of Air France and KLM, you now have a better chance of getting the seats you want. Dutch and French school holidays rarely match UK ones.
Reason 2: Availability
I rarely redeem on Virgin Atlantic, so cannot comment on how easy or hard it is to get availability. That said, it is clearly better to have access to pots of BOTH Avios and Virgin Flying Club miles than to have just one pot on hand.
In general, Upper Class cabins have fewer seats than British Airways Club World cabins, with subsequent squeezes on availability. Is it easy to get four Upper Class seats on Virgin for a family? I don't know. It isn't a problem with British Airways on many routes – we are off to Barbados over half term in Club Suite.
You can check availability on the Virgin Atlantic website without having enough miles in your account to do the redemption. You should spend some time researching your favourite routes before deciding whether to commit miles to Flying Club. The good news is that the addition of Air France and KLM as partners gives you more options if Virgin Atlantic cannot deliver via its own aircraft.
Luckily, there is an online tool – seatspy.com – which can instantly show you Virgin Atlantic reward availability for a full year in a split second. You can compare it easily with British Airways availability.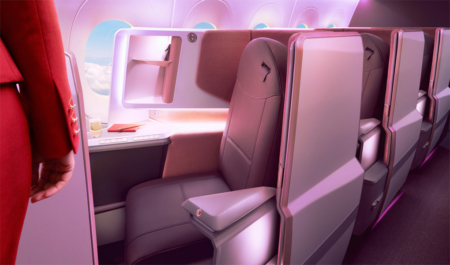 Reason 3: The Virgin Atlantic credit cards also have the option of an upgrade voucher
If you don't want to take the 2-4-1 voucher from the Virgin Atlantic credit cards, you can get a voucher to upgrade a flight instead.
This is a very useful benefit for the solo traveller, who has no use for a 2-4-1 voucher from either BA or Virgin. It can also be used by a couple, upgrading one leg each of two return flights.
The voucher can be used to upgrade either cash or reward tickets. However, you need reward availability to be showing in the higher class before you can do it.
Extra taxes would be due, unfortunately, especially when upgrading from Economy to Premium as you will face the higher rate of Air Passenger Duty.
The spending criteria for earning the 2-4-1 voucher or the Premium Economy upgrade voucher is:
£10,000 in a card year on the £160 Reward+ Mastercard (sign-up bonus 30,000 points)
£20,000 in a card year on the free Reward Mastercard (sign-up bonus 2,000 points)
Reason 4:  If Virgin Points don't work out, you can transfer to Hilton Honors or IHG Rewards
Rare among airline schemes, Virgin Flying Club lets you transfer points out into Hilton Honors (1:1.5) or IHG Rewards (the Holiday Inn etc scheme) at 1:1.
If you found yourself struggling to use your Virgin Points, you could move them across.  It isn't amazing value but it gets you out of a hole. At 1.5 Virgin Points per £1 on the Reward+ card, you are getting 2.25 Hilton Honors points per £1 spent. The sign-up bonus on Virgin Atlantic Reward+ would convert into 45,000 Hilton Honors points.
If your main aim is to earn IHG Rewards points then you are – long term – better off with the IHG Rewards Mastercard. The earning rate is lower (1 IHG point per £1 vs 1.5 IHG points per £1 on the Virgin Reward+ card) but the IHG card is free. It is still worth thinking about getting the Virgin Atlantic Reward+ card for the first year, however, to get the 30,000 points bonus and the high earning rate.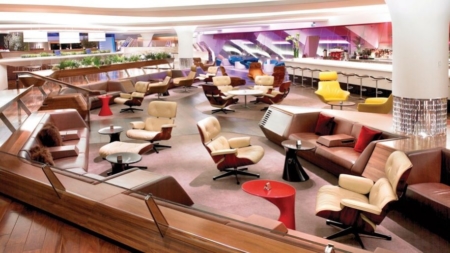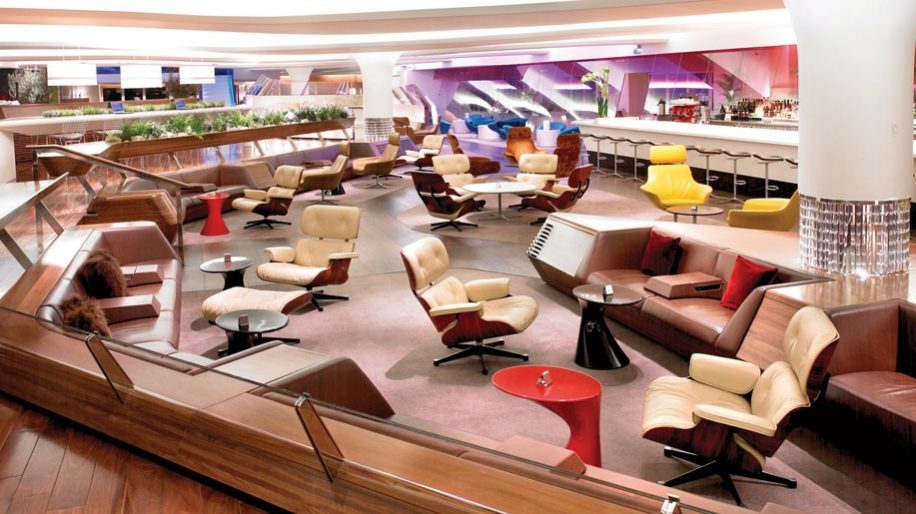 Reason 5: The Heathrow Clubhouse
The Virgin Atlantic lounge at Heathrow, for Upper Class passengers, is widely regarded as one of the best airport lounges in the world. Eat a proper meal in the restaurant, chill out in the audio or TV rooms or do one of many other (admittedly 'boys toys') activities. It is well worth trying once in your life. The jacuzzi may be long gone but it is still a fun place to hang out.
Here is my review of the Clubhouse at Heathrow from the reopening party in July.
Reason 6: It is easy to collect additional points
It is now almost as as easy to collect Virgin Points as it is Avios. As well as the credit card points (and, erm, actually flying on Virgin Atlantic, Air France, KLM and Delta), you can earn from:
Hertz (1,000 Virgin Points per rental)
….. as well as all the major hotel schemes. As I wrote here, some major hotel chains do not give Avios but do offer Flying Club points.
Conclusion
So, there are a few things to think about.
Flying Club has a bit more than Avios to offer to the person who redeems in Economy as you have the ability to upgrade to Premium Economy for free via the credit card voucher. This is also a perk that solo travellers can enjoy, unlike the British Airways American Express 2-4-1 voucher. You also get the option of selected Virgin Atlantic long haul departures from Manchester and, from 2022, Edinburgh which British Airways abandoned long ago.
For business class redemptions, it is less clear cut. Smaller cabins, a smaller route network and fewer daily flights may make it trickier to find seats whilst the taxes and miles required tend to mirror British Airways. Air France and KLM make a big difference, however, and your redemption options are a lot broader than they were 18 months ago, when Virgin Atlantic last ran a big credit card promotion.
The main Virgin Atlantic credit card website is here. Remember to apply by early morning on 15th October (for safety, 14th October) to get the 30,000 points bonus on the Reward+ credit card.
Disclaimer: Head for Points is a journalistic website. Nothing here should be construed as financial advice, and it is your own responsibility to ensure that any product is right for your circumstances. Recommendations are based primarily on the ability to earn miles and points and do not consider interest rates, service levels or any impact on your credit history.  By recommending credit cards on this site, I am – technically – acting as a credit broker.  Robert Burgess, trading as Head for Points, is regulated and authorised by the Financial Conduct Authority to act as a credit broker.