Are you a mug to pay £3,700 for 'Red List' hotel quarantine if you have miles and points?
Links on Head for Points may pay us an affiliate commission. A list of partners is here.
If you are returning to the UK from one of the 10 Southern African countries on the UK Government 'Red List', you are facing 10 days of hotel quarantine before you are allowed to return home.
The cost of this is now £2,285 for one person and an additional £1,430 for a second guest.
This assumes you can even get a quarantine spot, since many people are being told that there are no rooms currently available and that they must remain outside the UK for longer.
Frankly, if you pay this, and you have Avios, you're possibly a mug.
Reader Colin dropped me a note to explain what happened when he found himself stuck in South Africa. Frustratingly, he and his wife had only gone there for a 4-night short break. Spending 10 days in quarantine on his return was obviously not part of his plan.
Colin's original strategy to avoid quarantine was to travel from Cape Town to another African country for 10 days. This would allow him to fly back to the UK with no quarantine required. Unfortunately, there were no suitable options. Those which did exist were thwarted by visa issues, innoculation requirements, bans on incoming South African travellers, an inability to get a flight back to Europe or, ahem, civil war.
Then he discovered some good news.
The 'Red List' quarantine requirements do not apply to anyone who is in transit in the UK.
Colin realised that he and his wife had a choice:
pay £3,700 for 10 days of hotel quarantine at Heathrow (which wasn't even possible due to lack of capacity unless they remained in Cape Town for a few more days), or
book a luxury 10 day holiday somewhere, with a flight departing within 24 hours of when they arrived in London from South Africa
Unsurprisingly, he went with Plan B.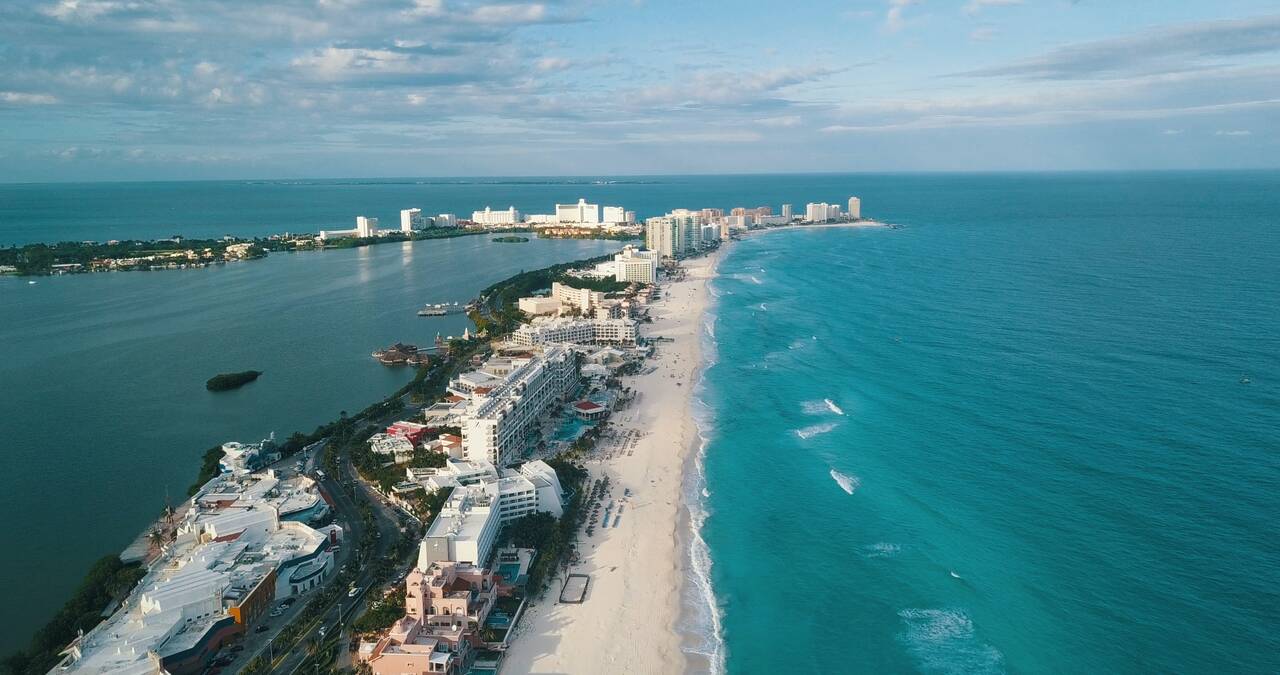 Colin booked two flights on British Airways to Cancun, departing from Gatwick yesterday, using Avios.
The transit rules allowed him to land at Terminal 5, spend the night in transit at a Heathrow hotel (he booked into the Hilton Garden Inn at Hatton Cross) and then make his way to Gatwick the following morning.
Instead of spending £3,700 to stay at a mid-range Heathrow hotel, they are spending their time at a 5-star all-inclusive Hilton beach resort.
This would have cost $600 per night for cash – roughly the same price for a couple as UK hotel quarantine – but Colin booked five nights via Hilton Honors for 80,000 points per night, with the 'five for four' discount on top. They will follow this by paying cash for additional nights in a mid-range downtown hotel to see a bit more of Cancun before heading home.
His total cost, including the flights, is £600 plus 120,000 Avios plus 320,000 Hilton Honors points.
This compares to £3,700 for the UK hotel quarantine package for two people.
He will arrive back in the UK on the same day that he would otherwise have left his hotel quarantine at Heathrow. The only risk is if Mexico is placed on the UK 'Red List' whilst they are away.
Colin and his wife will still be away for a lot longer than their originally planned four day break. They are, however, enjoying themselves in Cancun rather than spending 10 days in a 25 sq m hotel room at Heathrow.
The moral of the story is that if you have any friends or family who are currently in Southern Africa and are planning to pay for UK hotel quarantine, try to talk them out of it. For potentially less money, they can enjoy a foreign holiday somewhere for 10 days instead.