Match your British Airways Gold or Silver card to Star Alliance Gold via TAP
Links on Head for Points may pay us an affiliate commission. A list of partners is here.
TAP has been running this very generous offer now for around 18 months. I thought it was worth covering again, especially as the prospects for travel in 2022 are getting brighter. It is an EXCEPTIONAL opportunity for a mid-tier British Airways Silver to get Star Alliance Gold.
Here's the deal. You can use your British Airways Executive Club Gold or Silver card to get Star Alliance Gold status via a TAP Air Portugal status match.
This would give you top tier privileges when travelling when any Star Alliance carrier, including Lufthansa, SWISS, United, Air Canada, Aegean, Turkish etc, for at least 12 months. This makes it an especially good offer for a British Airways Silver member who would suddenly become top tier across Star Alliance.
The match is not entirely free but it won't be hard to recoup the modest cost of €99.
I have done this match myself and I can confirm that it works fine. That said, I timed it badly. I applied back in Autumn 2020 and, due to covid, my match had been unused when it expired in Autumn 2021. Appeals to TAP for an extension fell of deaf ears, although I know some people got lucky.
How do I get a TAP Air Portugal status match?
Full details are on the TAP Portugal website here.
You must be a new member of Miles&Go (you can do the match at the same time as applying) OR have joined since 2020. If you have an older Miles&Go account you may want to quietly abandon it and start again.
The match is open to anyone who has status with AAdvantage, Aeroflot Bonus, Aerolineas Plus, Air Europa SUMA, Cedar Miles, Club Premier, Etihad Guest, Executive Club, Finnair Plus, Flying Blue, Iberia Plus, LATAM Pass, MilleMiglia, OK Plus, Privilege Club, Royal Club, Safar Flyer, SkyMiles, Skywards, Smiles or TudoAzul.
You CANNOT apply if you have previously had a TAP status match or, in the last six months, if you have previously applied and been rejected.
The exact match you get can be seen by looking under clause 2.3 in the small print at the bottom under 'Application Process'. For British Airways:
Executive Club Gold = TAP Miles&Go Gold = Star Alliance Gold
Executive Club Silver = TAP Miles&Go Gold = Star Alliance Gold
Executive Club Bronze = TAP Miles&Go Silver = Star Alliance Silver
I should say upfront that Star Alliance Silver doesn't have many benefits – you don't get alliance-wide lounge access for example – so if you are British Airways Bronze this is probably not worth the effort and the €99 cost.
The process is clearly explained on the website. You send TAP a copy of your British Airways Executive Club membership card and the other information they require. If you are not already a member of TAP Miles&Go you can join and apply for a match at the same time.
This may have been fixed, but when I signed up, you had to remove the first '0' in your phone number or the form would not be accepted (and it wouldn't tell you why it won't be accepted).
What happens next?
TAP will notify you within 30 days that your match has been PROVISIONALLY made.
You then need to do one of two things within the following 10 days:
Purchase at least 4,000 Miles&Go miles or
Join Club TAP Miles&Go at one of the four membership levels (the cheapest is €99 for a year – you receive 14,000 Miles&Go miles for this, although they are dropped into your account over the 12 months)
Club TAP Miles&Go is the cheapest option at €99.
How long does my status match last for?
The website says that it will be valid for a minimum of 12 months. Mine was approved in August 2020 and ran until the end of September 2021, when I had a hard landing to the base level.
You can renew your status at a 50% discount to the standard requirements:
Renew Gold with 25,000 Status Miles and flying 4 times with TAP Air Portugal
Renew Silver with 10,000 Status Miles and flying twice with TAP Air Portugal
The four segments could be obtained relatively easily with a return trip to a small city in Portugal, changing in Lisbon or Porto. TAP flies from Manchester as well as Heathrow and Gatwick so this is also an option for those outside London.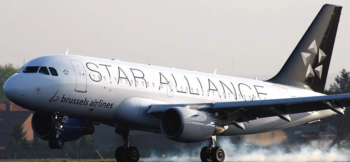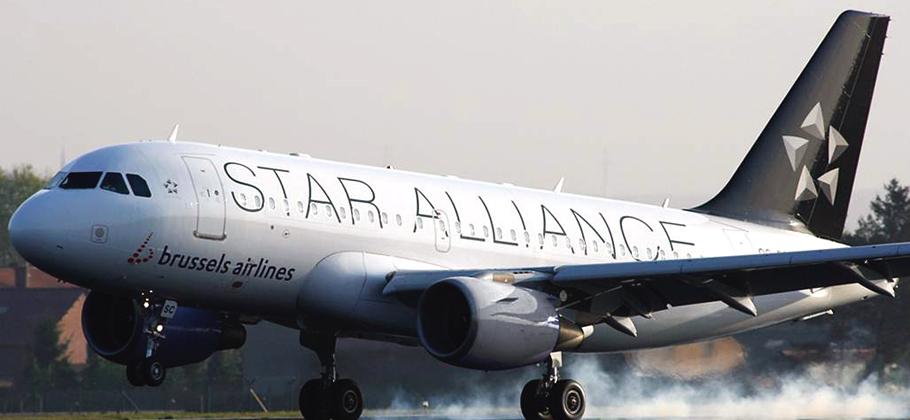 What are the benefits of Star Alliance Gold?
I am not focusing on the specific benefits you get with TAP because I am assuming that most HfP readers would do most of their Star Alliance flying with other carriers such as Lufthansa. You can see all the benefits of TAP Miles&Go Gold here.
(One benefit of TAP Miles&Go Gold – gifting Gold membership to a friend – is NOT available to status matched members.)
You can see the benefits of Star Alliance Gold on the Star Alliance website here.
You get:
Lounge access (Gold members often have access to higher quality lounges than other members, for example the Senator room in the Lufthansa Lounge in Heathrow Terminal 2)
Fast track security and boarding
Priority check-in
Priority baggage handling (which often works, unlike on BA!)
Extra baggage allowance
Free First Class upgrades on all your Heathrow Express trips
Conclusion
This could work out very nicely. It is an exceptionally good deal for British Airways Executive Club Silver members who will find themselves with top tier status in Star Alliance.
The match isn't free, but the cost of €99 to buy cheapest Club Miles&Go package is attractive.
The only issue is whether you will get full benefit from your membership. Will you be doing a lot of Star Alliance travel over the next 12 months? You are spending some money to set this up and it is a 'once per lifetime' match. I got it very wrong when I applied back in August 2020.
It is worth thinking about. It is especially interesting if your British Airways status has been extended to 2023 – you will not need to earn any additional BA tier points for a while and could experiment with Star Alliance at no risk to your future Executive Club tier.