Get a FREE 3-month trial of Love Home Swap
Links on Head for Points may pay us an affiliate commission. A list of partners is here.
This article is sponsored by Love Home Swap
Last year we ran an exclusive offer with Love Home Swap for HfP readers and we are pleased to announce it is back. You can now try the award-winning home swapping platform for free, with a free 3-month trial.
What is Love Home Swap
With more than 10,000 properties on-site, Love Home Swap members swap all types of homes, ranging from 1-bedroom apartments to luxury villas – at virtually no-cost. It has properties in more than 100 countries, and the Love Home Swap platform means that members can ensure security and avoid timewasters.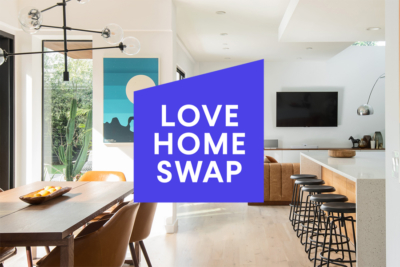 What is the Love Home Swap offer?
You can try out Love Home Swap with an exclusive free 3-month trial when you sign up by the 13th February using this link.
If you decide to remain a member after the three months are up, you can buy an annual platinum membership for just £99 (usually £144).
Even better .… the £99 Platinum package comes with 4 free airport lounge passes via Lounge Pass, which covers most major UK airports.
Love Home Swap also offer support in the case of a Covid-related cancellation, so if lockdown measures mean that you can't travel, you won't lose out.
You can sign-up for your free trial of Love Home Swap here.
How does Love Home Swap work?
Option 1: Classic Swap
With a Classic Swap, members directly swap homes, either at the same time or on different dates. Other than their Love Home Swap membership fee, there are no additional costs.
Option 2: Points Swap
This is a great option for anyone who has a second home which is vacant much of their time, or who spends a lot of time away from their own home. With a Points Swap, you don't need to match your dates with another member. Instead, you host someone in your home while it's vacant, and earn points to spend in any other Points Swap member's home whenever and wherever you like. There is a small fee if you take this route.
On average, Love Home Swap claims that members save around £1,065 for a one-week trip (based on an average of £175 per night for a hotel room or holiday rental, minus membership and any fees).
Member testimonials
Love Home Swap have sent us over some stories and testimonials to illustrate how their members use the home-swapping platform.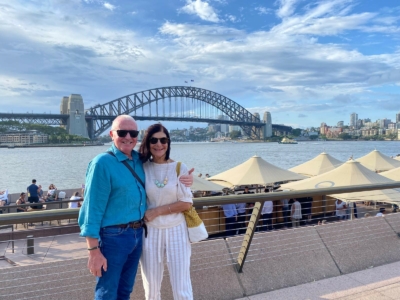 Felice and Diarmaid are members of the site, exchanging both their home in County Wexford, Ireland, plus their Spanish villa in Andalusia. Felice says:
"My daughter moved out to Australia and we thought it would be a wonderful way to visit her on a regular basis. We've recommended it to friends over the years and it's always worked out really well for us. We've done some wonderful swaps. We really highly recommend it."
The money-saving aspect is a key component of what makes home swapping such an appealing prospect. Estimating she's saved around 30,000 Euros by swapping her home over the years, Felice says:
"Staying at somebody's home is just like being in your own home. We love to cook and that's just not possible when staying in a hotel room or a cramped rental. When you're going longer term, Love Home Swap is really the answer for us."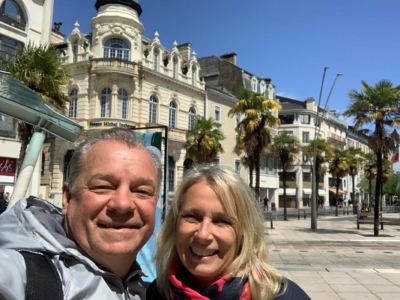 Patti and Len are avid home swappers and have regularly traded their apartment in Old Quebec to travel the world – saving thousands of dollars in the process. In Patti's words:
"We started home swapping about ten years ago and we haven't look back. We love that we are in somebody's home and that it has all the conveniences of our own home. You have the option of being able to sleep in, and not have housekeeping come to your door. Also, you tend to stay longer than you would if you were in a hotel. You can do things completely on your own schedule. We love that."
Patti's advice for anyone who is thinking of joining Love Home Swap? "Don't wait to do it. I often hear people say that they are thinking of doing it – but don't wait! We love to travel, and it's been a really great solution for us."
The 3-month trial offer for Love Home swap ends on 13th February 2022 and you can sign up using this link.