Compare PCR and antigen tests with the Covid Testing Network
Links on Head for Points may pay us an affiliate commission. A list of partners is here.
This article is sponsored by the Covid Testing Network
On Friday, Covid-19 testing for all fully vaccinated arrivals in the UK will be scrapped just in time for half term.
Requirements vary from country to country and are not always explained very clearly. The definition of 'fully vaccinated' means different things to different governments, as do the types of tests required and the time frames permitted.
The Covid Testing Network simplifies travel testing
The Covid Testing Network (CTN) is a combination of a test comparison site and a destination requirement checker. It tells you what tests you need and the cheapest places to get them.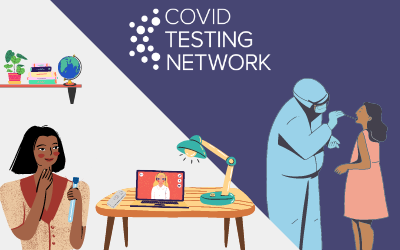 CTN has collated the Covid entry requirements for every major travel destination in the world, which means that you can be sure that it only shows you the tests applicable for your journey.
Instead of showing a list of all available testing providers, CTN displays a curated list of tests that are suitable for your destination. This makes picking a testing provider much easier.
In addition to a number of local clinics, CTN works with most of the major UK testing providers including ExpressTest, Assured Screening, Project Screen by Prenetics, VIVO Clinic etc.
In addition to the price, CTN also displays a customer satisfaction score, with the 'best in class' providers given a 'Trusted' label on the site.
How the Covid Testing Network works
Using the Covid Testing Network is easy. On the home page, you can select to find tests whether you are arriving or departing the UK. (Unvaccinated travellers will still need a test to return to the UK after Friday.)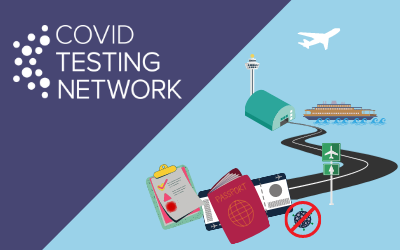 CTN asks you three questions:
your destination
your intended travel dates
your vaccination status
You can filter the appropriate tests by price or customer satisfaction, or whether you want to do it yourself or in person.
Example: a trip to the USA
Here's an example, for anyone thinking of flying to the United States. Currently, the United States requires that you have an antigen (lateral flow) test the day before or the same day as your flight.
HOWEVER, this test can only be taken in person OR under video supervision (a 'telehealth service').
There are very few providers that offer lateral flow home tests with real-time video supervision. CTN will filter the listings for you and show only those providers which meet the criteria. In this case, there are just six, down from a possible 18 home-test providers:
The cheapest of these providers, DocHQ, has excellent customer satisfaction and the price you can get for this type of test through the CTN site is significantly cheaper than available through the websites of the major airlines.
Conclusion
Covid Testing Network is a helpful tool if you have no idea where to start when it comes to travel testing. Unlike the Government list of testing providers, CTN lists only those which are relevant for your intended destination and by displaying satisfaction scores, it enables you to balance price with customer satisfaction.
In total, CTN aggregates tests from about 50 trusted and verified providers in the UK, with over 300 clinics also listed for in-person testing.
CTN can also help you figure out what the testing requirements are if you are planning a holiday or a business trip.
You can find out more about the Covid Testing Network on their website here.