What rights do you have if your flight has been cancelled this Summer?
Links on Head for Points may pay us an affiliate commission. A list of partners is here.
Airlines and airports have been dominating the headlines for the past few weeks thanks to tens of thousands of flight cancellations. British Airways alone has cancelled around 16,000 flights over the Summer season, about 17% of its overall planned capacity between April and October.
That said, there is no need to panic. The vast majority of flights are still operating as normal, with only 2.5% of flights cancelled within 72 hours of departure according to aviation analytics firm Cirium.
My personal view is that you shouldn't be put off travelling, but you should expect and prepare for disruption. This includes knowing your rights in case of delay, cancellation or lost baggage.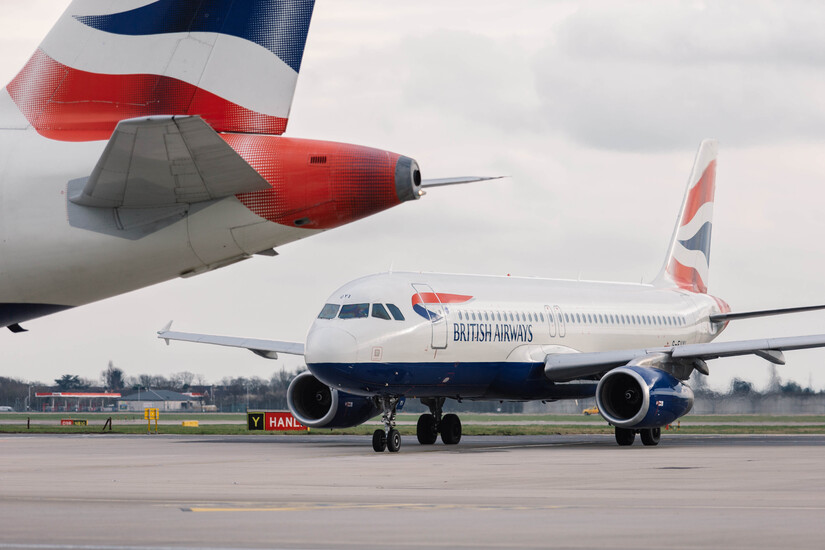 Fortunately, there are extensive consumer laws in place to protect you when things go wrong. These are primarily under EU261, which has been subsumed into UK law following Brexit, and the Montreal Convention. You can read the original text of EU261 here but case law has expanded its scope substantially since 2004.
EU261 covers all flights departing from a UK or EU airport, regardless of the airline. Iceland, Liechtenstein, Norway and Switzerland are treated as EU airports for the purposes EU261.
For flights arriving from outside the UK/EU, you only qualify for compensation if you are flying on a UK/EU airline. American Airlines flights to London do not qualify, but British Airways flights do.
Crucially, these protections apply to you regardless of how you paid your flight – whether you paid for a cash ticket or using Avios or miles. The rules state:
"This Regulation shall not apply to passengers travelling free of charge or at a reduced fare not available directly or indirectly to the public. However, it shall apply to passengers having tickets issued under a frequent flyer programme or other commercial programme by an air carrier or tour operator."
If your flight has been cancelled ….
Article 5 of EU261 deals with cancellations:
1. In case of cancellation of a flight, the passengers concerned shall:
(a) be offered assistance by the operating air carrier in accordance with Article 8;
Article 8 outlines the duty of care an airline has towards you in the case of cancelled or delayed flights, including the right to reimbursement or re-routing.
Whilst the regulation talks about the operating carrier, precedent has pushed this back onto the marketing carrier. If you buy a ticket on ba.com for a flight with a BA flight number but which happens to be operated by American Airlines, it is BA who you should call if it is cancelled, not American.
Here is the relevant extract from Article 8:
Article 8: Right to reimbursement or re-routing
1. Where reference is made to this Article, passengers shall be offered the choice between:
(a) – reimbursement within seven days, by the means provided for in Article 7(3), of the full cost of the ticket at the price at which it was bought, for the part or parts of the journey not made, and for the part or parts already made if the flight is no longer serving any purpose in relation to the passenger's original travel plan, together with, when relevant,
– a return flight to the first point of departure, at the earliest opportunity;
(b) re-routing, under comparable transport conditions, to their final destination at the earliest opportunity; or
(c) re-routing, under comparable transport conditions, to their final destination at a later date at the passenger's convenience, subject to availability of seats.
As you can see, there are three clear options: a full refund (clause a), re-routing as close to the original flight timings as possible (clause b) or re-routing at a later date (clause c). It is your choice which of these you choose, not the choice of the airline.
If you choose to be re-routed at the earliest opportunity but the time of departure of the new flight is at least a day later than the original flight then the airline also has a duty of care to you. This includes reasonable meals and refreshments as well as overnight accommodation, where applicable.
There does not need to be Avios seat availability if your cancelled flight is an Avios redemption and you would like to be rerouted.
British Airways will only reroute on airlines with which it has a commercial agreement to buy seats at a discount during periods of disruption. If your flight to Germany is cancelled, you will not be rebooked on easyJet even if seats are available and there is no BA alternative. You would need to obtain written confirmation from BA that they will only rebook you on a flight which departs later than the easyJet one, buy a cash ticket on easyJet, submit a claim to British Airways and then – in the likely scenario that it refuses to reimburse you – take the airline to arbitration or launch Money Claim Online legal proceedings.
Note that there is no legal definition of "at the passenger's convenience". During the pandemic, some travellers were taking advantage of this by booking cheap off-peak flights which were virtually certain to be cancelled and then demanding rebooking on peak Christmas and New Year or school holiday dates. The airline is within its rights to decide that your definition of 'convenient' is not the same as their definition, with an invitation to sue them if you disagree.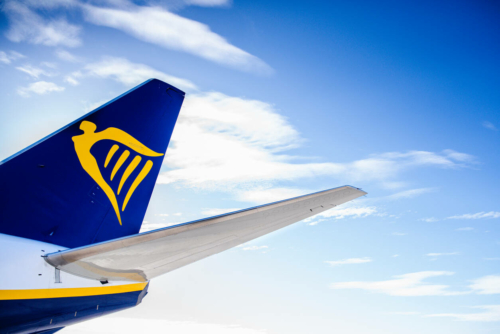 Am I eligible for compensation?
If your flight has been cancelled, you may also be entitled to compensation. This is also regulated by Article 5.
Whether or not you qualify for compensation depends on how much notice you are given for your flight cancellation:
If your flight is cancelled more than 14 days in advance then you are NOT entitled to financial compensation on top of your refund or rerouting
If your flight is cancelled between 7 and 14 days in advance then you only receive compensation if your alternative flight leaves more than two hours before the scheduled departure time or arrives more than four hours later than the scheduled arrival time
If your flight is cancelled within 7 days of departure you only receive compensation if your alternative flight leaves more than one hour before the scheduled departure time or arrives more than two hours later than the scheduled arrival time
You should note that being rebooked on an EARLIER flight still entitles you to compensation in certain circumstances. The rules reflect the fact that, whilst you will arrive at your destination earlier than planned, you may have been inconvenienced by having to leave your departure city earlier.
The exact amount of compensation you are eligible for varies on the length of the delay and the distance you are flying. Remember that you receive no money if your flight was cancelled over 14 days in advance and, even within 14 days, you will receive no money if your new flight has only modest time changes.
The level of compensation is outlined in Article 7:
Article 7: Right to compensation
1. Where reference is made to this Article, passengers shall receive compensation amounting to:
(a) EUR 250 for all flights of 1,500 kilometres or less;
(b) EUR 400 for all intra-Community flights of more than 1,500 kilometres, and for all other flights between 1 500 and 3,500 kilometres;
(c) EUR 600 for all flights not falling under (a) or (b)
Since Brexit, these limits have been switched to fixed Sterling equivalents although, on flights to/from the EU, you are likely to be paid the EUR levels above – British Airways is still doing so.
The compensation is halved if you accept a re-route to your final destination and the delay is under two hours for shorter flights or under four hours for longer ones. If you are re-routed on an earlier flight, your compensation will therefore be automatically halved because you did not arrive late.
It is important to note that the airline is only liable for compensation if the cause of the cancellation is the airline's fault. If, for example, you are delayed due to bad weather conditions (or, in the case of Rob's wife last week, Air Traffic Control issues) then you are not eligible for compensation but you are entitled to hotel and other costs.
It is not unknown for airlines to issue untruthful statements about why a certain flight was delayed. Legal precedents in recent years have substantially narrowed the list of reasons which are acceptable as being out of the control of the airline – the unavailability of spare parts, spare crew or spare aircraft is not a valid excuse.
If your flight is delayed ….
You may be eligible for compensation and care if your flight is delayed. In Article 6, a delay is defined as:
2 or more hours late from scheduled time of departure for routes of less than 1,500km
3 or more hours late from scheduled time of departure for for all flights within the EU over 1,500km and all flights between 1,500km and 3,500km
4 or more hours late from scheduled time of departure for all other routes – ie all flights over 3,500km long.
If your flight qualifies as delayed then the airline has a duty of care to you, which includes reasonable meals and refreshments as well as overnight accommodation and transport between the airport and hotel. You are also entitled to two free phone calls, telex (!) or fax (!) messages.
If your flight is delayed by 5 hours or more then the airline must give you the option to cancel your flight and receive a refund.
EU261 does not specify financial compensation payments for delayed arrivals – have a read here. EU261 only covers (as per Article 1.1):
denied boarding
flight cancellation
non-financial compensation for delayed departure
Compensation for delayed arrivals is based on the 2009 legal cases of Sturgeon v Condor and Bock v Air France. The court decided that the law was wrong to pay compensation for late arrival due to a re-routing but not due to late arrival of an operating flight. For delayed flights you will receive:
€250 for an arrival delay of 3+ hours on a flight of up to 1,500km
€400 for an arrival delay of 3+ hours on a flight of 1,500km – 3,000km
€300 for an arrival delay of 3-4 hours, and €600 beyond that, on a flight of 3,500+ km
The arrival time is based on the time that the aircraft doors are opened. This is not stated in the regulations but was decided by the 2014 case of Germanwings v Ronny Henning.
If you have a connecting flight on the same ticket, the delay is judged by the time you arrived at your final destination. If a 30 minute arrival delay on your first flight means that your connection is missed and you eventually arrive over three hours late, you have a valid claim.
If your baggage is lost or delayed ….
Unlike for delay or cancellation, there are no fixed rules for what you are entitled to if your airline loses or delays your baggage. For this reason, you should always travel with a strong insurance policy.
The Montreal Convention provides certain protections but, unlike EU261 these are far less specific. According to Article 19, "The carrier is liable for damage occasioned by delay in the carriage by air of passengers, baggage or cargo."
Your entitlement is outlined in Article 22:
"In the carriage of baggage, the liability of the carrier in the case of destruction, loss, damage or delay is limited to 1,000 Special Drawing Rights for each passenger"
The only exception is when you have made a 'special declaration of interest in delivery at destination' and paid any associated charge.
(Because the Montreal Convention is an international declaration all reimbursement rights are given in 'Special Drawing Rights' which can be converted to your local currency. 1,000 SDR is approximately £1,115.)
Most airlines will cover you for any essentials you need to buy when your bag is delayed, including toiletries and essential clothes. However, there is no fixed list of what is eligible and what isn't. For example, if you are going to a wedding, a suit or dress may be eligible even though it might not otherwise be considered essential by the airline.
Because your rights are so wishy-washy, it is always best to have a good insurance policy which will have much clearer claim rules.
Note that a bag is considered permanently lost if it has not arrived within 21 days of the original scheduled time of arrival.
If you want to discuss a specific case, we have a 'Flight changes and cancellations help' board in the HfP forums here.
PS. You should obviously take independent legal advice if necessary, and should not rely on anything written above. Remember that the many additions to EU261 which have been set by legal precedent since 2004 are not written into the official wording.