60,000 POINTS BONUS: Are the four free Amex Platinum hotel status cards worth having?
Links on Head for Points may pay us an affiliate commission. A list of partners is here.
UPDATE – APRIL 2023:  This article is now out of date, but don't worry.  We produce a monthly directory of the top UK travel credit card offers – please click HERE or use the 'Credit Cards' menu above.  Thank you.
Keep up to date with the latest UK credit card bonuses by signing up for our free daily or weekly newsletters.
American Express is currently running a 'best ever' sign-up bonus of 60,000 Membership Rewards points plus a £200 Amex Travel credit when you take out The Platinum Card.
This would convert into 60,000 Avios or lots of other great travel rewards. The £200 of Amex Travel credit would also come in handy. Even better, you qualify for the bonus even if you have a British Airways American Express card as long as you meet the other criteria.
Our introductory article on the '60,000 Membership Rewards points plus £200' offer is here. You need to apply by 25th October – The Platinum Card application page is here.
American Express Platinum comes with FOUR hotel status cards. I thought I would take a closer look at this benefit to help you decide if you should jump on the 60,000 Membership Rewards points sign-up bonus.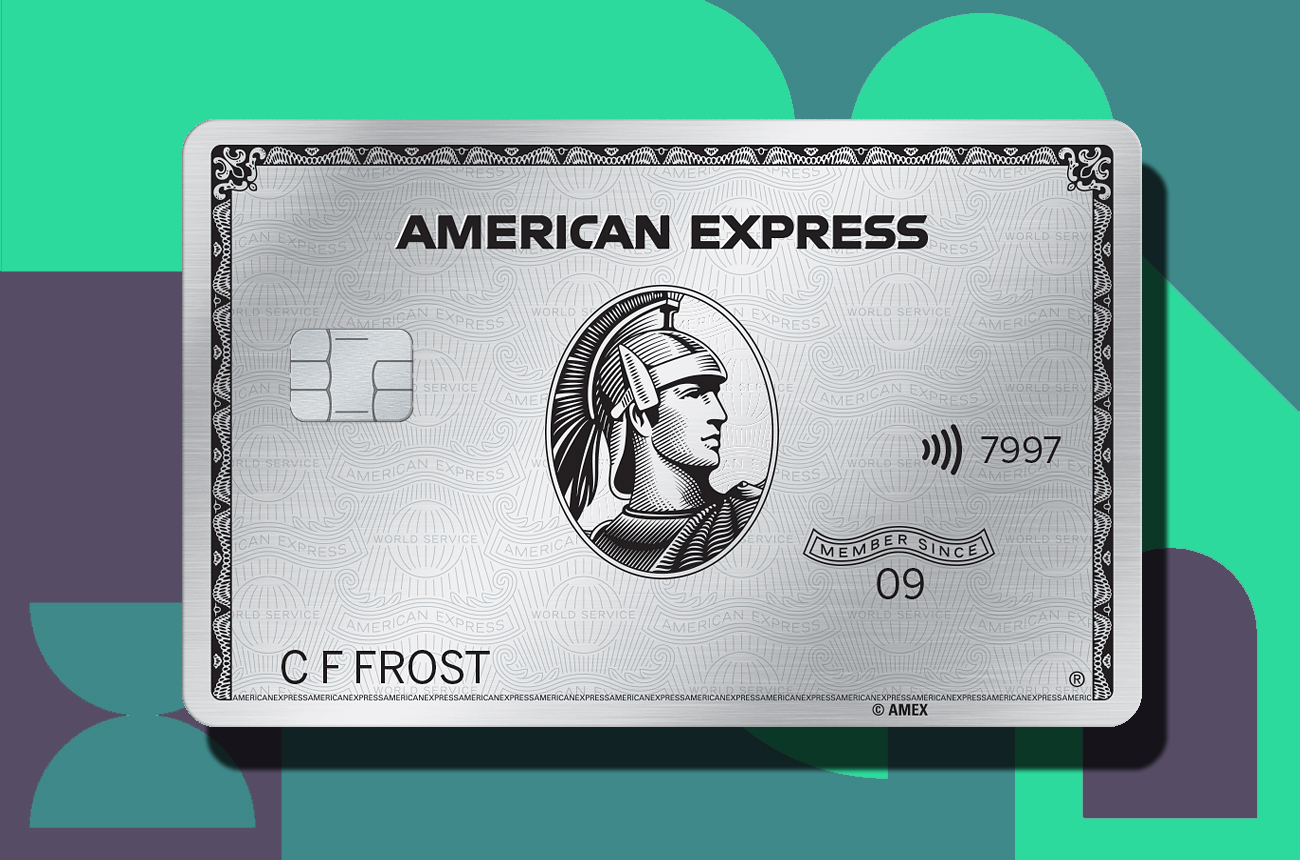 What hotel statuses come with The Platinum Card?
American Express Platinum offers the following hotel statuses:
You will have four shiny cards in your pocket but ……
It is worth looking more closely at each of these statuses to see if they are actually worth anything.
Here is the ground rule for this article. Because I am old and cynical, I do not trust anything unless it has the word 'guaranteed' in front of it.
I won't move my business to a hotel because I may or may not receive a benefit 'subject to availability', which can mean anything. The one thing you can be sure of is that 'subject to availability' does NOT mean is 'as long as we can physically manage your request, you can definitely have it'. That isn't how it works.
As far as I'm concerned, if it's not guaranteed, I assume I won't be getting it and I value it at virtually nothing.
You also need to remember that you must book direct to obtain any of these benefits. Bookings via Expedia, Hotels.com etc will not count.
So, if you get yourself an American Express Platinum card primarily for the hotel benefits (although the 60,000 Amex Membership Rewards points – worth 60,000 Avios – plus £200 of travel credit that you get for signing up come in handy too!) then what are you certain of getting on your next stay?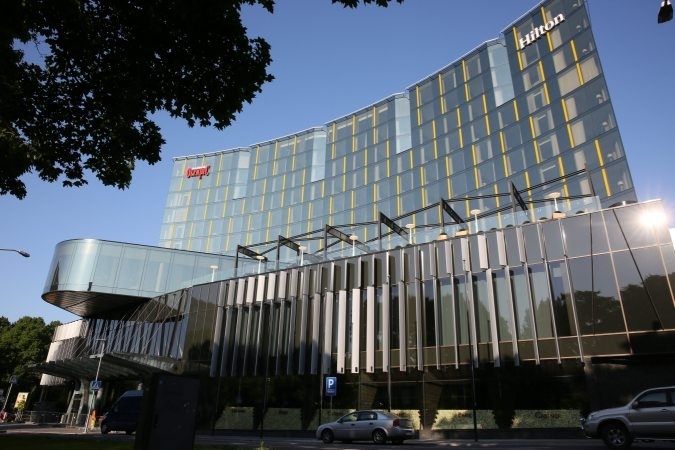 Hilton Honors Gold – what is guaranteed?
This is the mid-tier Hilton status. Hilton Honors is generally known for having the best mid-tier benefits in the hotel industry. Gold does not carry a lot of weight in North America, where hotels are overrun with Gold members, but it does often carry respect in Europe and Asia.
The standard requirements for Hilton Gold status are either 20 stays, or 40 nights, or 75,000 Hilton Honors base points in a calendar year.
The key benefit here is free breakfast.
You will receive a free breakfast of some sort at all Hilton Honors brands, including Hilton, Conrad, Curio, Waldorf Astoria and DoubleTree hotels. This is usually but not necessarily full breakfast – on my last visit to Conrad New York, for example, I was given a special Gold breakfast menu which allowed me to pick a couple of items from a short list or take a $20 credit off a cooked item. At Hilton Garden Inn you need to select breakfast as your 'My Way' benefit.
(Until 31st December 2022, free breakfast at hotels in the USA has been replaced by a cash credit which can be used against any food and beverage purchase. It is possible that this becomes a permanent change. The downside is that the credit rarely covers the full cost of breakfast, but the upside is that it can be used against any food and beverage spend.)
You should also receive some sort of space-available upgrade at most brands as Hilton Gold. You shouldn't expect too much, often just the best room in the category you booked. You will also receive two free bottles of water per stay.
The other main benefits of Hilton Honors Gold are:
80% bonus points – which soon adds up
late check-out (not guaranteed)
2nd guest stays free (only useful in countries which tend to charge more for two people, eg Germany)
You will also qualify for the 'book 5 nights and pay for 4' Hilton Honors redemption benefit which is offered to all status members.
Overall, because of the sheer size of the Hilton chain and the guaranteed breakfast, and to a lesser extent the upgrade of some sort, this is the best of the free Amex Platinum hotel statuses.
You can see the official list of Hilton Honors Gold benefits here.
Marriott Bonvoy Gold – what is guaranteed?
Marriott Bonvoy is the loyalty scheme for Sheraton, St Regis, Le Meridien, Luxury Collection, Aloft, Westin, W, The Ritz-Carlton, JW Marriott, Marriott, AC Hotels, Delta, Protea, Renaissance, MOXY and various other brands.
Even though Gold Elite status usually requires 25 nights per year, the benefits are modest:
25% bonus points on your stay
2pm late check-out
Upgrade to an 'enhanced' room at check-in
Welcome gift of 250 or 500 bonus points, depending on brand
Breakfast is conspicuously missing from this list.
The upgrade benefit is unlikely to deliver you anything noticeable as a Gold member although the late check-out benefit is handy. The bonus points are welcome but are not hugely valuable given my 0.5p per Bonvoy point valuation.
The full list of Marriott Bonvoy Gold benefits is here.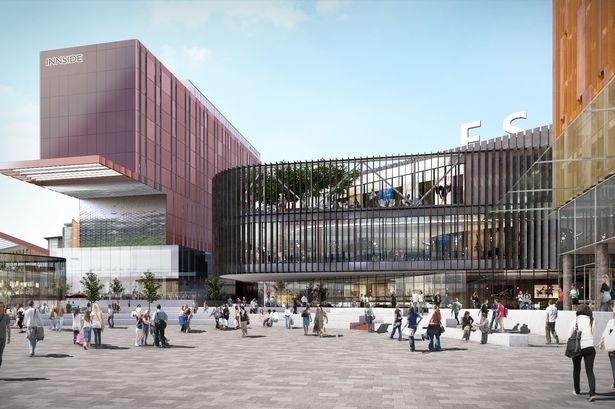 MeliaRewards Gold – what is guaranteed?
Melia is a Spanish-based hotel group. The key brands are Sol, Tryp, Melia, Gran Melia, Paradisius, ME and INNSIDE.
In the UK, they have a number of impressive but not very well known hotels which you may want to try with your new MeliaRewards Gold status. These include:
ME London, the Norman Foster designed hotel on the Strand which has a good reputation. Think of a hotel like The Trafalgar nearby or a more sophisticated W.
Melia White House, a surprisingly pleasant art deco era hotel near Regents Park where we had our 2016 and 2017 HfP Christmas parties
MeliaRewards Gold offers the following benefits:
30% bonus points
free breakfast for a companion (so basically 2-4-1)
free wi-fi
3 x 20% off vouchers for room bookings
4pm late check-out at city hotels, 2pm at resorts
Late check-out IS guaranteed as long as the hotel is not 100% full. You will also receive free wi-fi. There is no upgrade benefit.
(That said, my brother stayed at ME London on a reward stay booked from my Gold account last Summer and got a very good upgrade. It just isn't an official benefit.)
Overall, there isn't much here that is guaranteed to persuade me to move a stay to Melia EXCEPT for the 'almost guaranteed' 4pm check-out. That could be important on a short break if you have a late flight back.
However, it is fair to say (and the comments below confirm this) that the 20% discount vouchers can be hugely valuable. In some cases – let's say you were planning a £3,000 stay at a Melia beach resort in Spain – the 20% discount would cover your entire Amex Platinum membership fee for the year. It is possible that I underestimate this benefit because I have never personally used it.
The full list of MeliaRewards status benefits is here.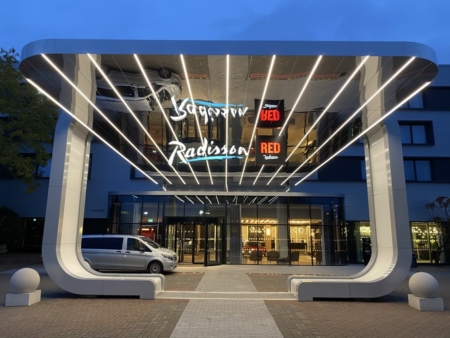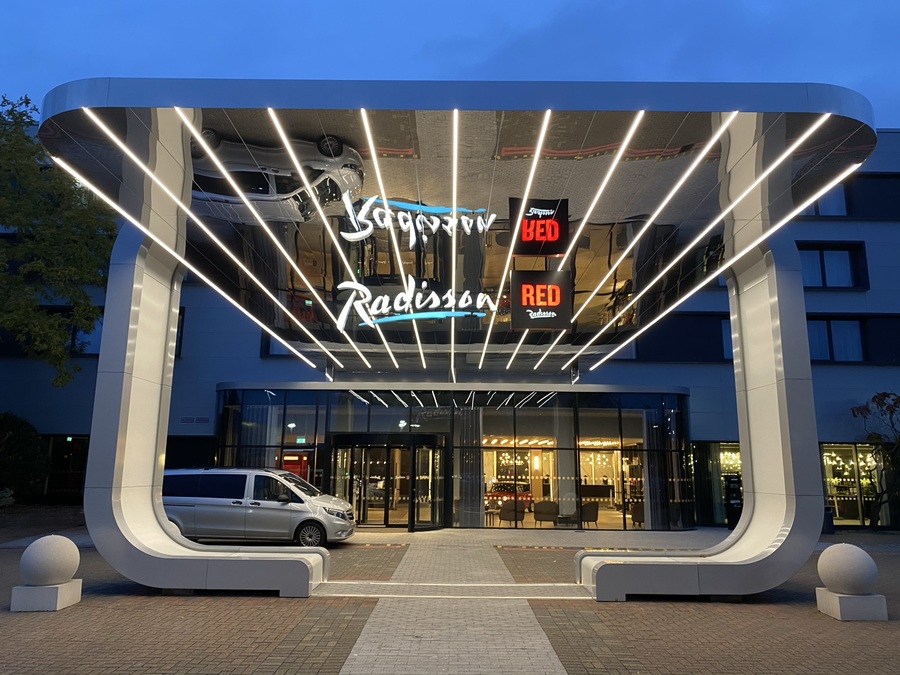 Radisson Rewards Gold – what is guaranteed?
Radisson Rewards is the loyalty scheme for Radisson Blu, Radisson Edwardian, Park Plaza and Park Inn plus a few smaller brands.
Gold is their middle tier which usually requires 30 nights or 20 stays. It is worth noting that their top tier, Platinum, is hard to get (60 nights or 30 stays) compared to the size of the chain. This is good news because it means that a Gold member may well be the highest status member in a hotel on a particular night.
Your Gold status will get you:
15% off food and drink
room upgrade "when available"
25% bonus on base points
two free bottles of water
early check-in and late check-out "on request"
welcome gift
Nothing is guaranteed except your free water, welcome gift and bonus points – and there is no free breakfast. However, in my limited experience, you can do well as a Radisson Rewards Gold because there are often no Platinum members booked in who out-rank you. The bottom line is that, whilst Gold is not technically their top tier, hotels take it more seriously than they take, say, Hilton Honors Gold.
Full details of Radisson Rewards status benefits are here.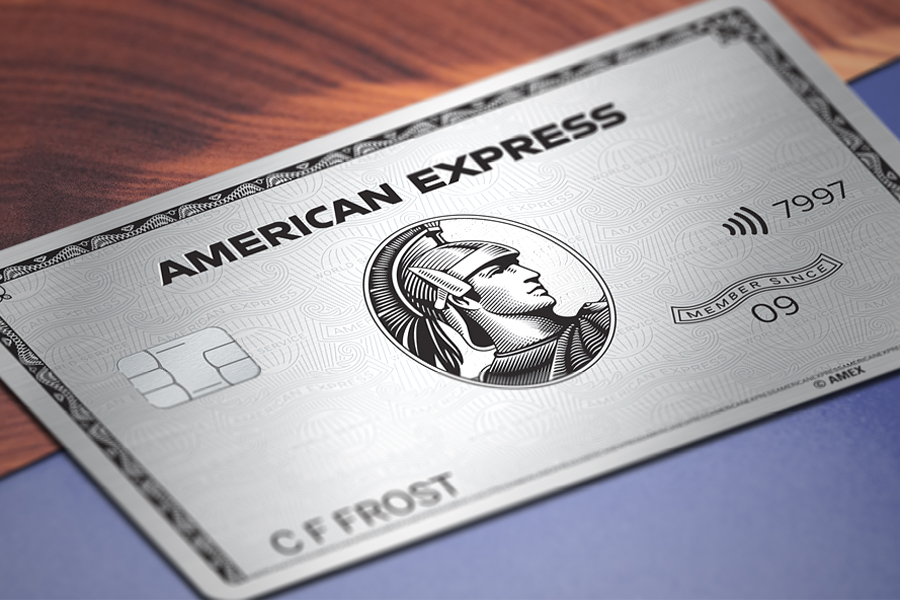 Conclusion
You can get four mid-tier hotel status cards in your wallet or purse via The Platinum Card, although it doesn't mean that your hotel stays are going to be transformed.
That said, if you are a regular guest at participating properties – although not regular enough to earn status in your own right – then you could do nicely.
Over the years I have done OK on Hilton and Radisson stays via my Amex Platinum status. I have always had a higher Marriott Bonvoy status than Gold due to my own travel. I don't stay enough with Melia to give a fair opinion.
You will retain the hotel status cards until their expiry date if you cancel your Platinum Card for a pro-rata refund.
You can apply for the card here.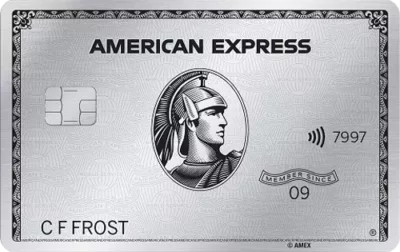 The Platinum Card from American Express
30,000 points and unbeatable travel benefits – for a fee Read our full review