Review: How does the Jumeirah One hotel loyalty scheme work?
Links on Head for Points may pay us an affiliate commission. A list of partners is here.
This is our review of the Jumeriah One loyalty scheme. Jumeirah One replaced Jumeirah Sirius in 2020 although it hasn't made much of an impact.
Jumeirah One is the programme for Jumeirah Hotels and Resorts, the Dubai-based group with properties across the Middle East.
They can also be found in London, Capri, Mallorca, Oman, Bali, Shanghai and the Maldives amongst other places. Bahrain and Saudi Arabia are coming later this year.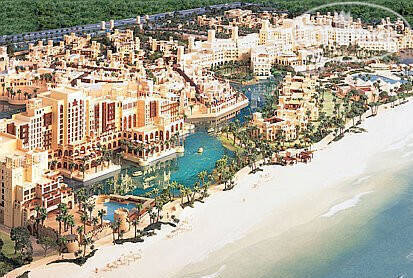 I stay at Jumeirah Hotels in the Middle East on a regular basis so I understand the programme fairly well. Since it moved to revenue-based redemptions I find it has little value. My Burj Al Arab review is here if you want to find out what it is like inside.
Jumeirah One is worse than Jumeirah Sirius
I'm not entirely sure why Jumeirah bothered with a new loyalty scheme, because very little has changed.
The biggest change is negative. The scheme now appears to be totally revenue-driven for redemptions.

Revenue based redemptions:
Revenue based free night pricing has destroyed most of the value in the scheme for me. Sirius used to work like Hilton Honors – you would get a number of rooms available at fixed points pricing, and when they were gone it moved to far higher pricing based on the cash price.
Cash-based points pricing is now the standard pricing. At best, I have found 'special offers' where the points price is cut by 15%. It is still dreadful.
I did some maths as you will see below. You get around 1.5p per Jumeirah One point if lucky. This is TERRIBLE given that you only earn 2 points per $1 spent.
You are getting around 3.5p of points per £1 you spend. What possible incentive is there to book direct with Jumeirah to earn points when you get so little back? If the pricing is equal, you might as well book via Hotels.com and pick up 10% back in Hotels.com Rewards.
A confused status system:
The massive problem with their status tiers wasn't fixed either.
Jumeirah One retains the utterly stupid tier point system that Jumeirah Sirus used.
When you go up a status level, your status points are reset to zero.
You may not immediately see the problem here. However, as Jumeirah mainly runs holiday hotels, people are running up large bills. You receive your tier points in big chunks.
For example, Jumeirah One Silver status needs 5,000 tier points and Gold requires 30,000 tier points.
You do an expensive stay ($14,999 before taxes) at a Jumeirah property which earns 29,999 tier points. When your stay posts, you hit Silver and all 29,999 points are lost. 24,999 are wasted because you only actually needed 5,000 to hit Silver. Your balance resets to zero. You are still $15,000 away from Gold status.
I have come a cropper with this a couple of times over the years, and it has stopped me reaching Gold before now.
My Burj Al Arab stay in December 2020 earned 7,898 tier points due to a 'double points' offer. I was promoted to Silver, which required 5,000 points, and my balance was reduced to zero. 2,898 tier points were lost.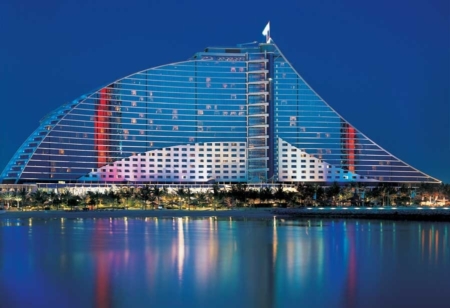 How does Jumeirah One work?
OK, rant over.
The programme has three tiers – Silver, Gold and Platinum. The spend targets I quote below are over a rolling 12-month period, subject to the crazy rule I quoted above about resetting your points on promotion.
You earn two tier points per $1 spent.
Jumeiah One Silver benefits
Silver requires 5,000 tier points, so $2,500 of spend.
Benefits are:
25% bonus on base points
2pm late check-out
Welcome amenity
Free breakfast
10% restaurant discount
Having had Silver under the old Sirius scheme, I find free breakfast the main benefit here. The 10% restaurant discount also add up over a long stay. If Jumeirah One has a 'sweet spot', it is Silver status.
Jumeirah One Gold benefits
Gold requires 30,000 tier points, so $15,000 of spend. This is a MASSIVE leap from Silver – I don't know any other loyalty scheme which requires 6x the spend to jump between two tiers.
Benefits are:
50% bonus on base points
5th night free on redemptions
Free Silver status for a friend
4pm late check-out
Welcome amenity
Free breakfast
Free minibar (soft drinks only)
Free one-way airport transfer
Complimentary garment pressing
10% restaurant discount
There is a LOT of spending required here for what is, let's be honest, a fairly modest step-up in benefits over Silver.
Remember that you can get a guaranteed 4pm check-out and free breakfast simply for booking via American Express Fine Hotels & Resorts if you have an American Express Platinum card. You can get similar benefits via our own hotel partner (details at the bottom) irrespective of what credit card you hold. There is no need to spend $15,000 in the previous 12 months to access these benefits!
Jumeirah One Platinum benefits
Platinum requires 90,000 tier points, so $45,000 of spend (!)
Benefits are:
100% bonus on base points
5th night free on redemptions
Free Gold status for a friend
9am early check-in
4pm late check-out
One category room upgrade
Welcome amenity
Free breakfast
Free minibar (soft drinks only)
Free two-way airport transfer
Complimentary garment pressing
15% restaurant discount
A free photo shoot on the Burj Al Arab helipad
I'm slightly lost for words here. Spend $45,000 in a year – and this is excluding taxes – and you can have a one category upgrade on your next stay. It's all a bit of a joke.
For comparison, the two most exclusive hotel statuses amongst the main chains – Marriott Bonvoy Ambassador and InterContinental Royal Ambassador – only require $15,000 to $20,000 of annual spend. The benefits are also far better than this.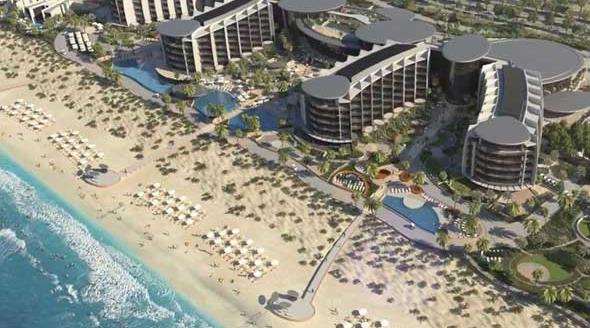 What rewards does Jumeirah One offer?
Since the relaunch, I am struggling to find any outsize value in the programme.
Here are some free night examples:
Jumeirah Carlton Tower London on 1st October – £634 or 40,576 points (1.6p per point)
Burj Al Arab on 1st October – Dhs 10,290 or 189,154 points (1.3p per point)
Jumeirah Muscat Bay on 1st October – OMR 253 or 28,473 points (1.9p per point)
The pattern continues with vouchers:
Dhs 100 dining voucher – 1,500 points (1.5p per point)
Bottle of house wine in a hotel restaurant – 1,000 points (2p per point?)
£100 dining or spa voucher – 6,700 points (1.5p per point)
There are also transfers available to Emirates Skywards. All other airline partnerships appear to have been dropped during the pandemic.
The transfer rate is poor at 2 Jumeirah One points to 1 Emirates Skywards miles. You are 'paying' a terrible 3p per mile compared to redeeming for hotel rooms or restaurant / spa vouchers.
What return am I getting with Jumeirah One?
Let's take 1.5p per point as your average redemption value.
Based on earning 2 points per $1 as a non-status member, your return is 3.5% on your pre-tax spend. This isn't great.
With Silver status, booking direct has a little more value due to free breakfast and the 10% dining discount. However, unless Jumeirah is offering a decent discount for direct booking, there isn't enough here to stop you booking via an online travel agent with a better reward scheme.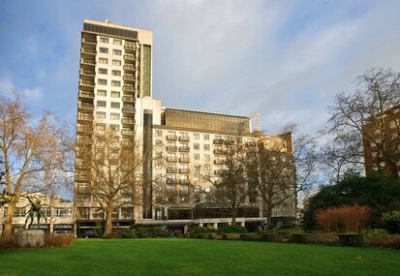 Can you top up Jumeirah One accounts with American Express Membership Rewards points?
Jumeirah One is part of some Membership Rewards schemes but NOT the UK one.
It is part of the International Currency Card scheme, at 4:1. I explain how to get an International Currency Card from the UK here – there is a bonus of 30,000 Membership Rewards points on Platinum which you can get even if you have the UK Platinum card. This is not a great transfer rate, effectively 0.4p per $1 spent on your Amex ICC card.
Conclusion
Jumeirah Sirius was always a flawed scheme because of the way it wiped your tier points after every status upgrade.
There were, however, some astonishing redemptions available. I took out an Amex International Currency Card a decade ago purely so I could move points from my UK card to the ICC card and then into Jumeirah.
Over October half-term in 2019, my notes show I got an amazing 3.4p per UK American Express point this way. Over Easter 2016 I got 3.8p.
Now that Jumeirah One is offering purely revenue-based redemptions, it will be impossible to get more than 0.5p per American Express point in the future. I had a great run though …..
In some ways the problems with Jumeirah One mirror the problems with the hotel group. It has lost a lot of hotels in recent years – most recently three mid-tier hotels in Dubai, the flagship Etihad Towers in Abu Dhabi and the Frankfurt hotel. It has also lost hotels in Istanbul, Rome, Bodrum, New York and the Maldives amongst others. My view is that it is confused – outside Dubai, should it target Western tourists who trust the brand from the Dubai hotels, or Emiratis who are travelling?
I am struggling to see the point of Jumeirah One. The jump from Silver to Gold is ludicrously high. The conversion rate to Emirates Skywards is poor. The earning rate on stays is too low. Having to spend $45,000 per year to get a one-category upgrade is a joke.
In some ways Jumeirah struggles because it is trying to satisfy two groups of customers at once. Some properties sell for £200 per night whilst others sell for £2,000 per night.
The programme offers little to anyone who is not a high roller – and the high rollers are probably insulted that they only get free soft drinks in their mini-bar and a tiny upgrade.
Look at my position. I am sitting on 32,000 points but I can't find anything of outsize value to redeem on. My plan is to cash them in for a discount when I pay the bill for my stay in October, which is not exactly exciting.
PS. If you are thinking of booking a Jumeirah hotel, our hotel booking partner Emyr Thomas is an appointed Jumeirah 'Passport to Luxury' agent.
ALL bookings via Emyr will come with
Daily complimentary buffet breakfast for two
Room upgrade on arrival, based on availability
$75 food and beverage or spa credit, per room per stay
Early check-in and 4pm late check-out, based on availability
Complimentary wi-fi
A personalised welcome amenity and card
Enhanced recognition through VIP status
Complimentary one way airport transfer for suite guests
You will still receive your Jumeirah One points. In my experience, Emyr can also occasionally access lower rates than the Jumeirah website shows.
You can contact Emyr via this page of Head for Points.