The growth of Global Hotel Alliance – we chat with CEO Chris Hartley
Links on Head for Points may pay us an affiliate commission. A list of partners is here.
The CEO of Global Hotel Alliance, Chris Hartley, was in London this week to promote the signing of 'The Set Collection' group of hotels.
I caught up with him at the new Pan Pacific hotel in The City, also a member of Global Hotel Alliance, to get his view on hotel loyalty and market trends.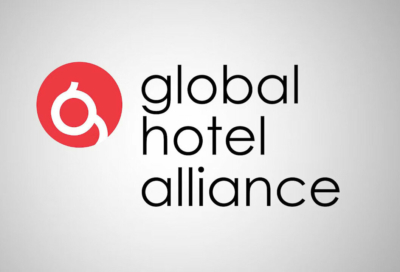 Global Hotel Alliance is a marketing group used by 40 upmarket hotel brands with a total of 800+ combined properties. It is the world's largest alliance of independent hotel brands.
Kempinski is the biggest one you might be familiar with. Other big names include Pan Pacific, Corinthia, Capella, The Doyle Collection and Anantara. NH Hotels joined this year, along with its sister brand nhow.
In general, these are strong national chains in their respective heartlands which have not – with the exception of Kempinski – made the jump to being global brands.
The full list of members, including sub-brands, is:
Anantara
Araiya
Avani
Campbell Grey Hotels
Capella
Corinthia
Discovery Destinations
Divani Collection
The Doyle Collection
Elewana
Fauchon
GLO
JA
Kempinski
The Leela
Lungarno Collection
Marco Polo
Mysk
NH Hotels
NH Collection
nhow
Niccolo
Nikki Beach
NUO
Oaks
Outrigger
Pan Pacific
PARKROYAL
Patina
The Residence by Cenizaro
The Set Collection
Shaza
The Sukhothai
Sun International
Tivoli
Ultratravel
Viceroy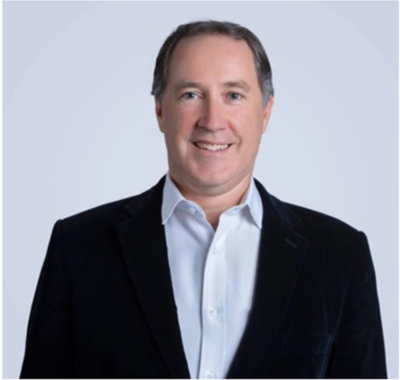 GHA DISCOVERY is the loyalty programme for Global Hotel Alliance
Because of the loose nature of the GHA grouping, it has not been possible to develop a points based redemption programme. GHA does not have the muscle with its members to make them accept £50+ per night for a reward night, which is all the major hotel programmes pay to their properties if the hotel is not completely full.
Instead, you receive decent benefits plus DISCOVERY Dollars. This is essentially a cash rebate on your spending which you can put towards a future room booking. Chris told me that $55 million-worth of DISCOVERY Dollars had been issued in the first nine months of 2022.
Here is the full list of benefits online but in summary:
Silver is the entry level, given to you immediately when you sign-up. This is well worth doing. It gets you access to member-only rates, free internet and 4% back in DISCOVERY Dollars.
Gold requires just two stays or $1,000 of spending but has no real additional benefits, except that your cashback increases to 5%
Platinum is their mid-tier status given after 10 nights in a year or $5,000 of spending or, more easily, staying at two different brands. Platinum gives you extra benefits on top – an upgrade to the next room category, a local amenity, 3pm late check-out and 6% back in DISCOVERY Dollars.
Titanium status requires 30 nights, $15,000 of spending or, more easily, staying at three different brands. You receive an 11am check-in, 4pm late check-out, a double upgrade, a welcome amenity and 7% back in DISCOVERY Dollars.
The ability to reach Titanium and Platinum status by staying at just two or three brands is very interesting. If you were travelling in Asia, where GHA is strongest, you could achieve it relatively cheaply.
You receive Platinum status with a subscription to Business Traveller magazine, which can be a worthwhile investment if you have a stay at a GHA property coming up.
Whilst cashback-style reward schemes like DISCOVERY do not allow any abitrage on redemptions ($1 = $1 off a room, so there are no bargains on peak pricing days), the upside is the ability to redeem against any room type. You are not restricted, as you are with Hilton or IHG, to redeeming only for standard rooms which often don't work for families or those looking for lounge access, premium views etc.
How has GHA developed?
GHA CEO Chris Hartley originally joined Trusthouse Forte before moving on to Kempinski, the German hotel chain. This was owned by Lufthansa at the time, which meant that it was able to get free advertising on the back of every Lufthansa ticket issued. This is back in the old days of multi-part paper tickets stapled into shiny folders!
Kempinski was sold in 1994 to Thai group Dusit Sindhorn, although it now has a majority Bahraini shareholder. Having lost its free promotion on Lufthansa ticket wallets, forming a marketing consortium seemed like a good way of rebuilding its distribution capability.
Global Hotel Alliance was launched in 2004 with the first iteration of a loyalty programme launched in 2010. The prgramme was overhauled in November 2021 when 'DISCOVERY Dollars' were launched.
Because GHA is a marketing consortium, there are different dynamics at play compared to other large hotel groups. If you are a hotel owner and adopt a Marriott brand, you need to join Bonvoy – it comes with the package. If you are a small chain such as The Set Collection, however, deciding to join a scheme such as GHA is totally voluntary. The hotel group needs to see that it can generate real value from its membership.
The house rule is that entire chains must join – Corinthia London, for example, couldn't join without bringing the rest of the Corinthia chain with it. A typical deal runs for five years, but in reality GHA claims an excellent long term retention rate – losses are primarily due to chains being taken over, such as Alila (went to Hyatt) and Rixos (to Accor).
Interestingly, GHA brands can have their own sub-brand inside the loyalty programme. Stay at any Pan Pacific hotel, for example, and the programme is advertised as 'Pan Pacific DISCOVERY'. This helps to cement the link between the individual brands and the programme, which is often an issue with marketing groups. Whilst the big groups try to adopt the names of their sub-brands ('Hampton by Hilton', 'Delta by Marriott', 'Courtyard by Marriott' etc), GHA does not have that flexibility to get its name, literally, on the door.
Chris's view, which I can agree with, is that by hand-picking individual brands GHA can offer a higher overall quality of hotel. Would you prefer to stay at a W (Marriott) or at a Nikki Beach or Viceroy (GHA)? Corinthia and the Cafe Royal in London would generally be seen as higher quality than anything the 'big 6' global groups have to offer.
What is The Set Collection?
Chris was in London as part of launch of The Set Collection.
This brings four highly regarded luxury hotels into GHA:
Conservatorium, Amsterdam
Hotel Cafe Royal, London
Lutetia, Paris
Mamilla, Jerusalem
It does not, at least as yet, include the four 'House' hotels in Asia which operates as a separate mini-chain.
These are, as hotel aficionados will know, generally regarded as very high quality properties and would – if part of, say, IHG or Hilton – probably all sit within their top 10 hotels globally.
There is a special launch promotion for anyone staying at The Set Collection. Any GHA DISCOVERY member booking between 1st November and 30th November for a stay between 2nd January and 31st March 2023 will receive triple DISCOVERY Dollars. This is equivalent to 12% of your pre-tax spending if you are a base level Silver member. No special registration is required.
How has NH Hotels changed GHA?
Spanish chain NH Hotels joined Global Hotel Alliance a few months ago, following its acquisition by GHA shareholder Minor Group.
It has supercharged the alliance, taking it from 550 to 800 properties. It has also doubled the number of members in GHA DISCOVERY, taking it to 22 million, albeit (as with all hotel programmes) the number of 'active' members is far smaller.
It has added a strong business travel side to GHA, which was previously best known for its leisure resorts. Chris feels that there is now a 50/50 split between business and leisure focused properties.
It has refocussed the alliance on Europe, whereas it was previously strongest (notwithstanding Kempinski) in Asia. Anticipated openings such as the upcoming Corinthia Rome will add to the appeal of the European network.
800 hotels puts GHA closer to critical mass, and there are plans in hand to get it to 1,000 relatively quickly. At this point it is approaching Hyatt territory, and would have a similar split of high-end leisure and business properties.
The goal for Chris and his team is to get GHA spoken about in the same breath as the large multinational loyalty programmes, even though he can never match the marketing budget of Marriott, Hilton or IHG.
Thank you to Chris for his time. Don't forget to take a look at the special promotion on The Set Collection if you are planning a luxury London, Amsterdam, Paris or Jerusalem trip for January to March next year.
---
Hotel offers update – September 2023:
Want to earn more hotel points? Click here to see our complete list of promotions from the major hotel chains or use the 'Hotel Offers' link in the menu bar at the top of the page.
Want to buy hotel points?
Hilton Honors is offering a 100% bonus when you buy points by 19th September. Click here.
World of Hyatt is offering a 25% discount, equivalent to a 33% bonus, when you buy points by 10th October. Click here.