Fly Atlantic is the latest start-up to attempt low-cost UK to US flights
Links on Head for Points may pay us an affiliate commission. A list of partners is here.
There is something about the lure of commercial aviation that continues to attract new entrants in a disproportionate way, given the high capital costs.
Looked at cold heartedly, it makes little sense. Even in a good year the global aviation industry struggles to make much of a profit, and averaged over a business cycle it is debatable whether the industry as a whole makes any money at all.
Fly Atlantic is the latest company to announce plans to buck the trend and launch a successful low cost transatlantic airline.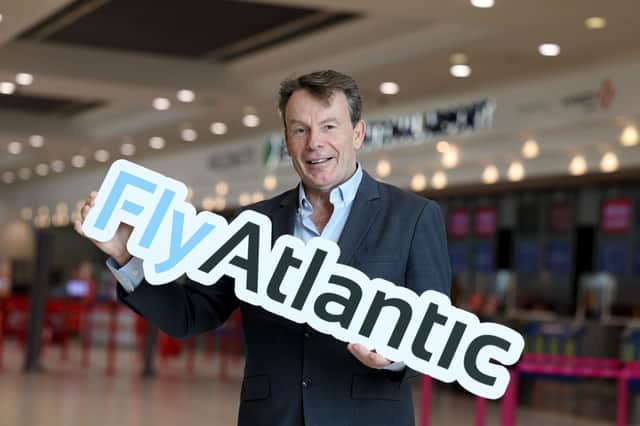 Fly Atlantic has chosen Belfast International as its base, which is interesting.
One thing in its favour is that there is no Air Passenger Duty on flights from Belfast International.
The snag, of course, is that it isn't far from Dublin. Dublin also has no Air Passenger Duty (as its not in the UK) but can also offer customs and immigration pre-clearance for US flights, a wider range of destinations and carriers and a wide range of onward connections to the UK and Europe.
Belfast International, on the other hand, can't even offer much in the way of connections. Belfast City is the airport of choice for short haul carriers.
As Simon Calder notes in The Independent, Belfast International has a history of failed transatlantic routes:
Norwegian launched and then dropped North American flights from Belfast in 2018
United Airlines dropped its service to New York Newark in 2016
Flyglobespan tried Toronto and Orlando flights in 2009 before collapsing
What will Fly Atlantic offer?
The plan is to offer 'new direct routes to North America, Great Britain and continental Europe from Belfast International'.
If this follows the Aer Lingus model, it will mean aircraft doing an afternoon flight to North America, an overnight flight back and then a short hop into the UK or Europe before returning to North America. It is promising 35 destinations which seems a huge stretch given the Belfast catchment area and lack of connectivity.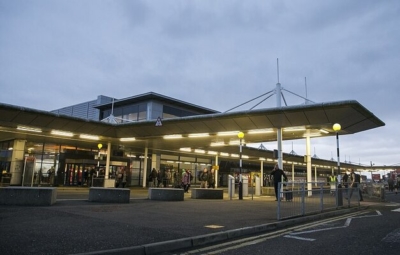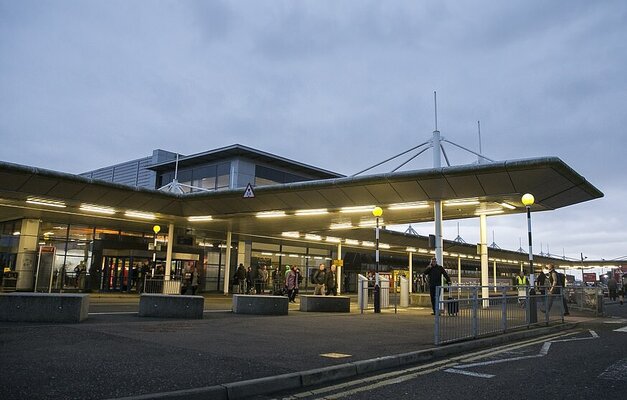 When will Fly Atlantic launch?
The plan is for flights to begin in Summer 2024 with an initial fleet of six aircraft, growing to 18 by 2028.
Crucially, there is no aircraft deal at present. The press release says that it is in discussions with both Boeing and Airbus, with a choice between the Boeing 737 MAX and the Airbus A321LR. However, I would question whether an order placed now, especially for the 'proven on transatlantic' A321LR, could be delivered within 18 months.
Fly Atlantic's Chief Executive Andrew Pyne said:
"Our vision is of Belfast as a strong aviation hub linking Europe and North America. The lack of direct transatlantic air services has clearly been an impediment to Northern Ireland's economic and tourism development, which we now intend to remove. The project can be a gamechanger. We will be offering affordable fares with brand new aircraft. We already have offices at the airport and will now be building out the infrastructure to support the airline's launch. We start recruiting for the team early in 2023."
"We looked at many options throughout the UK and Ireland. Belfast International and Vinci stood out in terms of the facilities that they offered us and by their enthusiasm for and commitment to making this project a reality. Northern Ireland has a proud aviation and engineering history, and we are delighted to be able to build on this tradition as we develop the airline and its support functions."
Pyne was previously CEO of Cobalt Air, the defunct Cyprus-based carrier, and the rest of the senior team also seem to have Cobalt Air connections. It is worth noting that Cobalt Air did have a high quality in-flight product and was well regarded, if an eventual commercial failure.
Whilst an A321LR, which tends to have around 170 seats in a two class configuration, would be a good choice to use from a secondary city such as Belfast, the economics will always be against niche operators.
Business travellers, who pay the highest fares, value certainty above all else – an airline with only a handful of weekly flights to a city and no obvious alternatives when things go wrong (as they always do) will lose out to one with multiple daily flights and plenty of Plan B's in case of disruption.
Let's see how this one develops. There is a website up and running which you can find here but there's not much on it.