A good Cyber Monday deal from …. Preferred Hotels
Links on Head for Points may pay us an affiliate commission. A list of partners is here.
The Black Friday flight and hotel deals we've covered over the last couple of days have been, to put it politely, average.
Things are picking up a little today – Monday 28th November only – with an interesing offer from independent luxury hotel booking consortium Preferred Hotels.
Details are on the Preferred Hotels site here.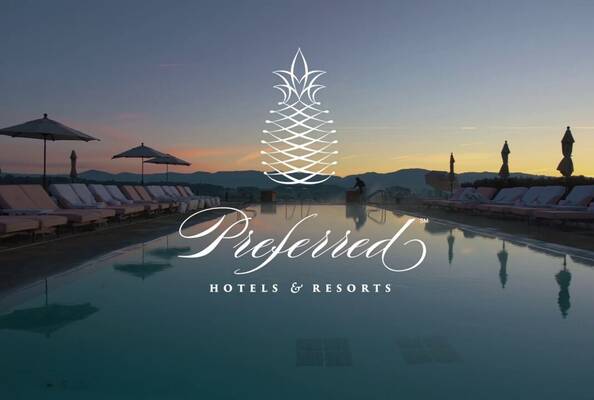 To put the deal simply:
book a three night stay at participating hotels and only pay for two nights
book a two night stay at participating hotels and get 30,000 bonus iPrefer points, worth a free night at 39 properties
the two offers above can be combined, getting you one night free on a 3-night stay and 30,000 iPrefer points towards a future stay
There are over 100 participating hotels. In the UK, the selection is a bit slim:
Sopwell House, St Albans
The Lowry Hotel, Manchester
The Londoner (the huge new hotel in Leicester Square)
Virgin Hotels, Edinburgh (photo below)
The small print includes the following points:
you need to be a member of the Preferred Hotels iPrefer loyalty scheme (join here, click on log-in)
you must book for stays completed by 31st March 2023
use code MKTCYB when booking the '3 for 2' deal, although it should be added automatically
the 30,000 bonus points must be used within 12 months
the bonus points do not count towards tier promotion
you can only earn the 30,000 bonus points once
The joining link above (and here) is my referral link. The first 10 people to join via this link get 1,000 bonus iPrefer points immediately, as will I. Additional sign-ups beyond the first 10 may or may not get the 1,000 points – it isn't clear, although it is clear that I won't receive anything even if you do.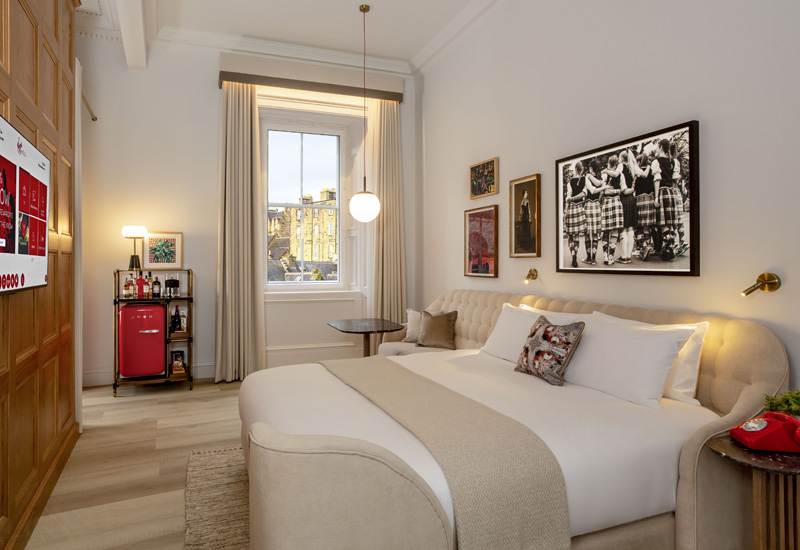 What hotels can you book with 30,000 bonus points?
You can take a look at the redemption list here.
You can pull up the list of hotels at 30,000 points. There are 39 of them, with European options including Prague (The Emblem), Copenhagen (Skt. Petri), Budapest (Mystery Hotel), Munich (EXCELSIOR by Geisel), Weybridge UK (Oatlands Park), Aachen (Parkhotel) and Paris (Hotel Plaza Tour Eiffel).
You'd also get two free nights at one of the 14 hotels costing 15,000 points per night, although none of these are in Europe.
You'd obviously end up with more than 30,000 points after your qualifying stay, but at 10 points per US$ spent this is unlikely to make a big difference to your redemption. The next level up after 30,000 points is 50,000 points. Under the scheme rules, a hotel is only obliged to give points on your room rate – it is 'discretionary' if points are awarded for food, drink, spa and other spend.
You can also redeem your 30,000 points for a gift voucher
You can also redeem your iPrefer points for a Preferred Hotels gift certificate.
This isn't hugely lucrative, however.
25,000 points gets you a $50 certificate. If you had a relatively expensive first stay, you might just be able to get up to 37,500 points which would get you a $75 certificate.
Obviously $50 towards a future stay is better than nothing, but you'd do far better using your 30,000 iPrefer points from this offer for a free night.
Conclusion
This is a decent offer. The sweet spot would be a three night stay in a low cost hotel, potentially in Asia, which would trigger the 3-4-2 offer and get you 30,000 points which could be used for a free night in a more expensive location.
That said, getting 3-4-2 at a more expensive hotel will lead to a bigger £ saving and you can treat the 30,000 points as an extra bonus. If you don't need three nights, the 30,000 bonus points will trigger on a two night stay.